Mayors of cities hit by mass shootings urge Senate to reconvene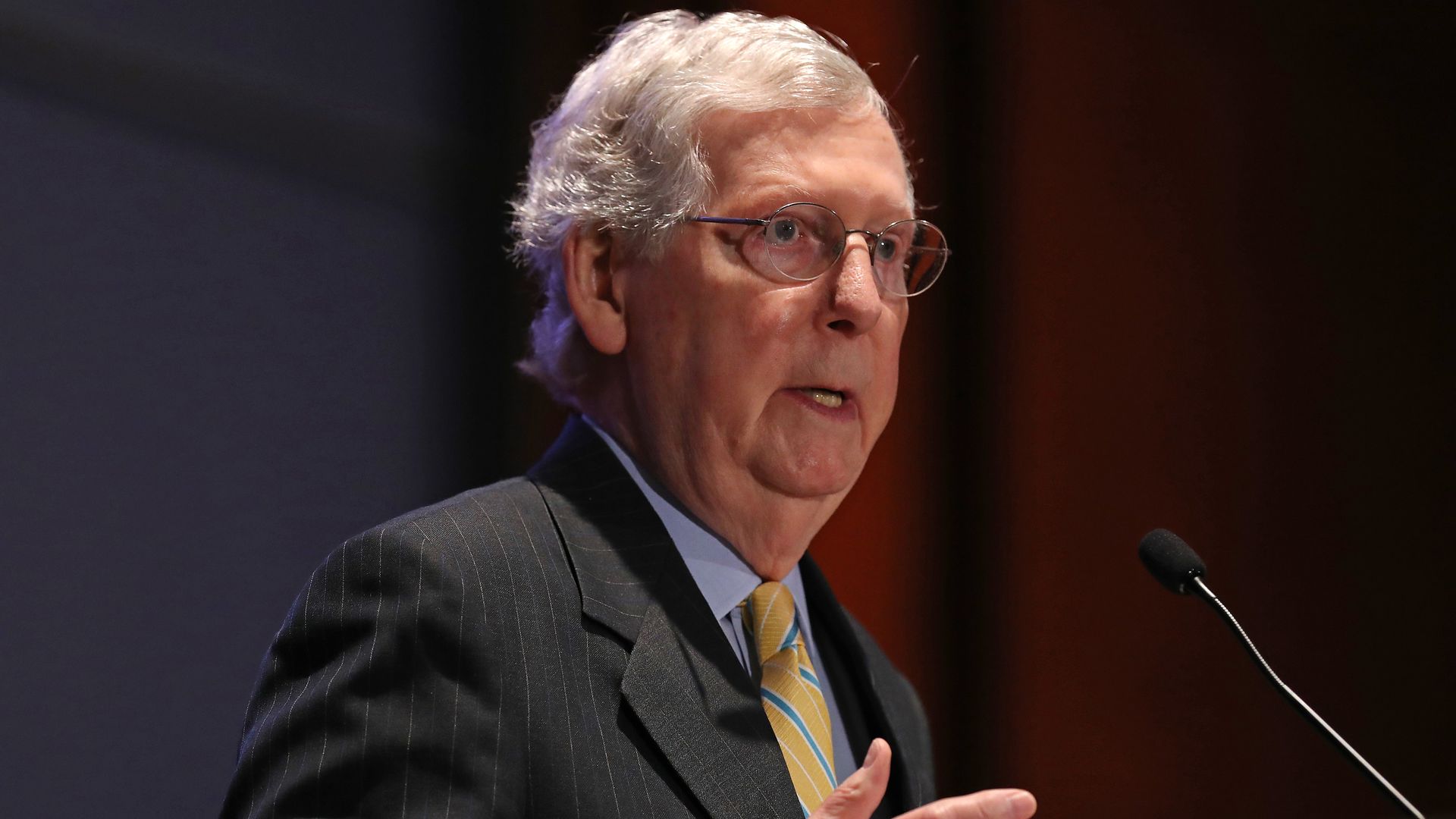 More than 200 mayors signed onto a letter to Senate Majority Leader Mitch McConnell (R-Ky.) and Minority Leader Chuck Schumer (D-N.Y.) on Thursday urging them to cancel the Senate's August recess to address gun control following last weekend's mass shootings in El Paso and Dayton, Ohio.
"Already in 2019, there have been over 250 mass shootings. The tragic events in El Paso and Dayton this weekend are just the latest reminders that our nation can no longer wait for our federal government to take the actions necessary to prevent people who should not have access to firearms from being able to purchase them."
The big picture: The mayors of Dayton, El Paso, Orlando, Pittsburgh, Parkland, Fla., Annapolis, Md. and other cities that have been the site of mass shootings in recent years are among the 214 calling for the Senate to vote on two background check bills that have already passed the House.
H.R. 8 would require background checks for all firearm sales, including those sold at gun shows and online.
H.R. 1112, spearheaded by Rep. Jim Clyburn (D-S.C.), who represents Charleston, would "extend the background check review period deadline from three to 10 business days."
Go deeper: Schumer, Pelosi demand McConnell cancel Senate recess to pass gun control
Go deeper