8 El Paso victims did not want to meet with Trump, hospital says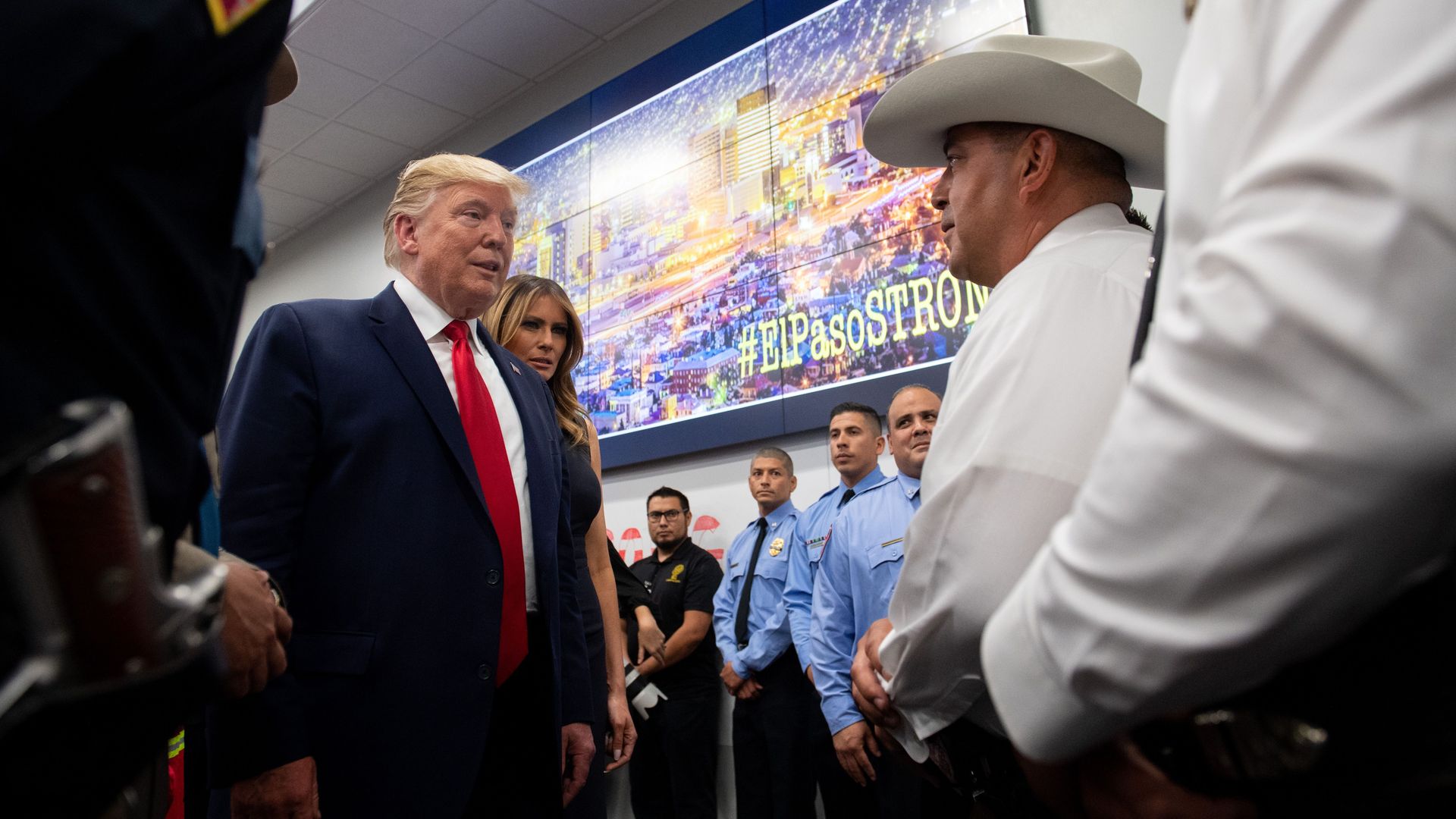 Eight victims of the El Paso mass shooting did not want to meet with President Trump on Wednesday and did not want any visitors, University Medical Center spokesman Ryan Mielke tells the Washington Post.
Why it matters, via the Post: "Trump's visit to El Paso was unwelcome for many elected officials and other El Pasoans, who believe Trump's rhetoric about immigrants and the border has emboldened anti-immigrant groups."
The backdrop: As the president set out to meet families and victims of the mass shootings in Ohio and Texas on Wednesday, he also took time to launch or renew attacks on Dayton Mayor Nan Whaley, Ohio Sen. Sherrod Brown, Joe Biden, Fox News anchor Shepard Smith, Beto O'Rourke and others.
Trump told medical staff at El Paso's University Medical Center that the crowds for his visit were much larger than Beto O'Rourke's, who led a separate gathering to honor his hometown after the mass shooting.
Between the lines: Trump's actions suggest he doesn't consider his standard political rhetoric and his duties as consoler-in-chief to be mutually exclusive.
Go deeper: Trump taunts Beto O'Rourke ahead of El Paso visit
Go deeper