The great global collision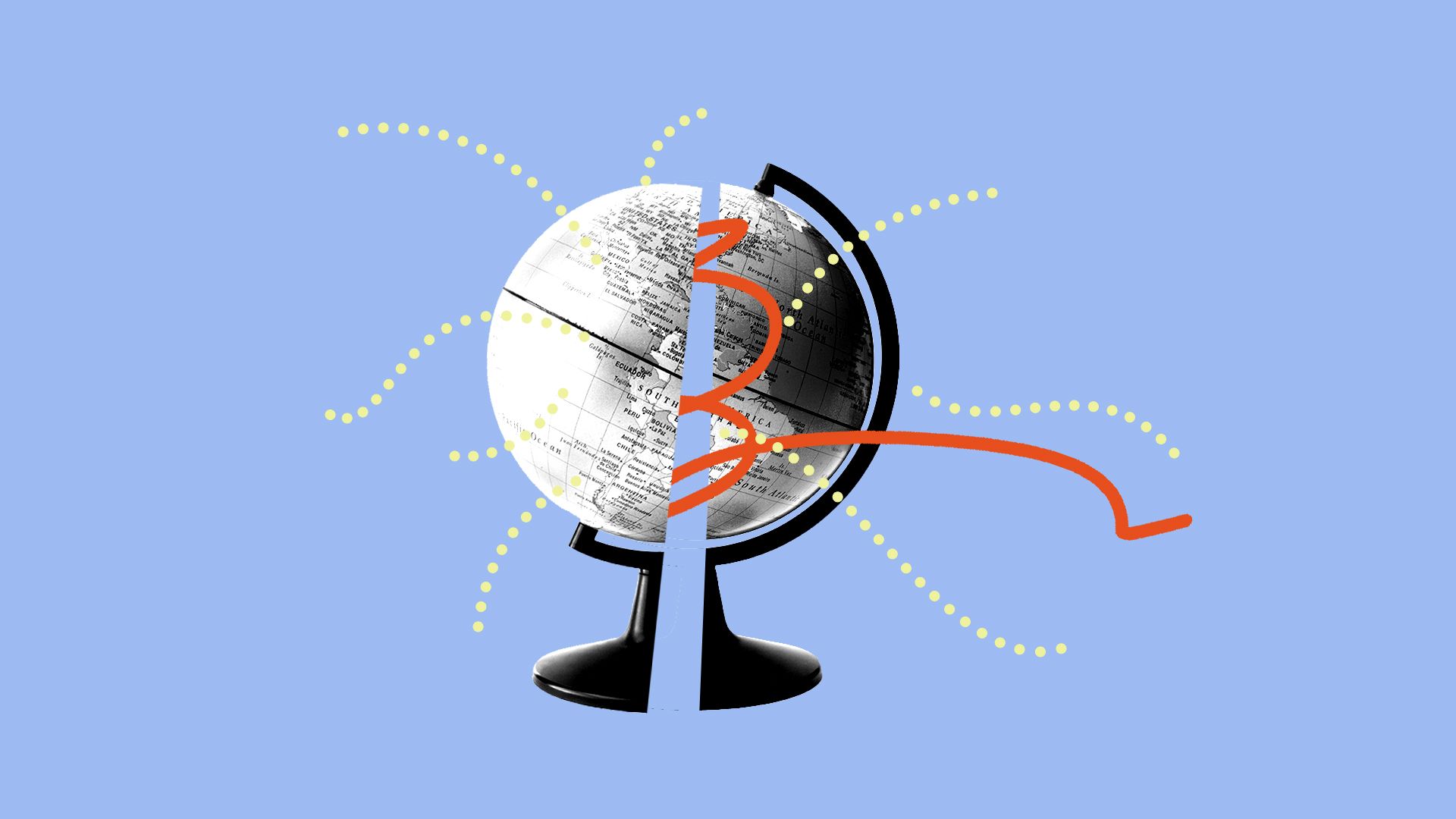 CFR President Richard Haass, author of "A World in Disarray," suddenly needs a more dire title. Pointing to "the world's deterioration," he's eyeing the "U.S.-China trade war, hottest July ever, Hong Kong on the edge, odds of US-Iran, Turkish-Kurdish conflicts mounting, new India-Pakistan Kashmir crisis, Japan-S Korea diplo/eco confrontation, looming Brexit."
Why it matters: None of those are passing events. All are long-term crises that require expertise and bandwidth that are lacking in the always short-staffed Trump administration.
Ian Bremmer, president of the Eurasia Group, in a letter to clients, calls them "geopolitical 'fat tail' risks":
Cold War II: Tensions between the U.S. and China, he writes, have "hit a tipping point," with the risk of destabilizing global technology supply chains.
U.S./Iran conflict.
U.S./Russia cyberwar.
Italy fiscal crisis.
Turkey.
China vs. Hong Kong.
Trump and Taiwan.
Brexit.
Bremmer's bottom line: The likelihood of every single one of these "is likely to increase over coming months. [I]f in a normal geopolitical environment these would be, individually, 1-5% scenarios, over the coming year they're more like 10-30%. [I]n other words, we should expect at least one or two to actually happen. [A]nd that's not priced into the markets right now."
Here's how Jeb Bush put it on Twitter:
Apart from the two tragic mass murders, this weekend saw: China's devaluation of the yuan and suspension of US ag exports into the country; Japan and South Korea in a full fledged diplomatic fight started over Japan's occupation of Korea 80 years ago; ... the escalation of the crisis in Hong Kong; India scrapping the special autonomous status in parts of Kashmir; Turkey amassing tens of thousands of troops along the Syrian border to attack the Kurds; Moscow police arresting 600 people for participating in an "unsanctioned rally" ... no progress on Brexit; and Iran interdicting an Iraqi fuel vessel.
Bush's punchline: "And to think many now believe that America's leadership in the world is not necessary."
Go deeper: The era of white nationalism
Go deeper