Apple Cards begin to arrive in customers' phones and hands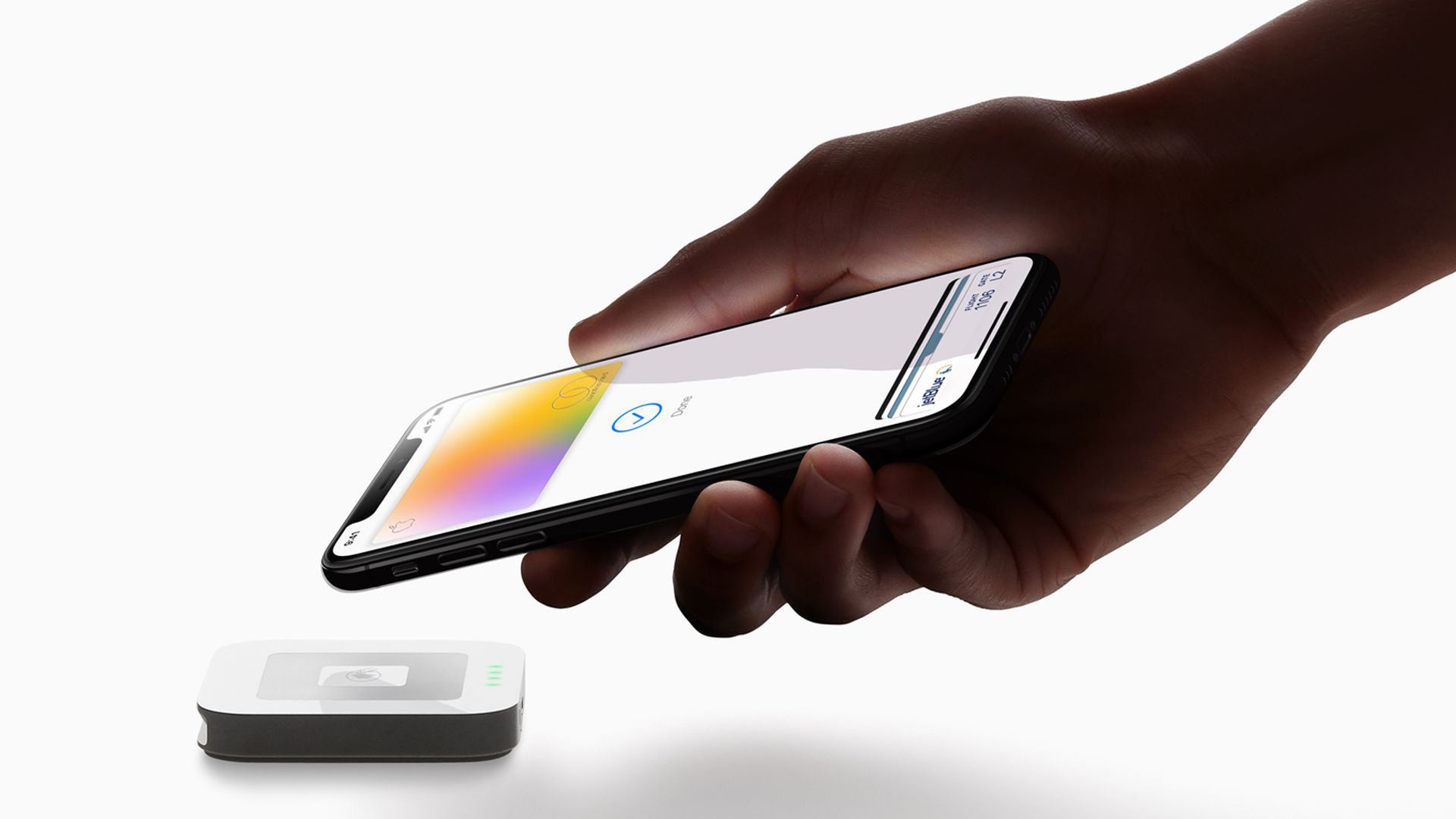 Apple today begins processing the first applications from consumers to get the new Apple Card, the credit card it is debuting in conjunction with Goldman Sachs.
Why it matters: It's part of a broader push into services from Apple, but also puts the company in direct competition with the banks and credit cards already part of Apple Pay.
Apple won't say how many people of those who pre-registered will be getting the cards Tuesday in the first part of what it's calling a "preview" of Apple Card.
How it works: At its base level, the Apple Card is an "iPhone-first" MasterCard that can be used anywhere Apple Pay or MasterCard is accepted. However, there are several things that make Apple Card distinct from other credit cards out there.
Although you can get a companion physical card, it's mobile-first and customers use an iPhone to sign up for the card, view their transactions and pay their bills.
The physical card has a traditional credit card number on its chip and magnetic stripe, but that number isn't on the card or otherwise visible. If they need a numeric credit card number to give out, customers can provide a different one stored on their iPhone.
Apple says its card has no fees including no annual fee, no foreign transaction fees and no late fees. Also it doesn't boost its interest rate if customers miss a payment. (There's no cash advance/ATM fee — because the Apple Card can't be used that way.)
The Apple Card rewards come daily in the form of a credit to an Apple Cash account that can be spent at merchants, sent to a friend over iMessage, used to pay the credit card balance, or transferred to a bank account. Customers get 1% back on traditional card purchases, 2% on Apple Pay transactions and 3% on goods and services purchased directly from Apple.
Go deeper: Apple's growth areas rely on its shrinking iPhone business
Go deeper