The goods Trump's latest China tariffs would impact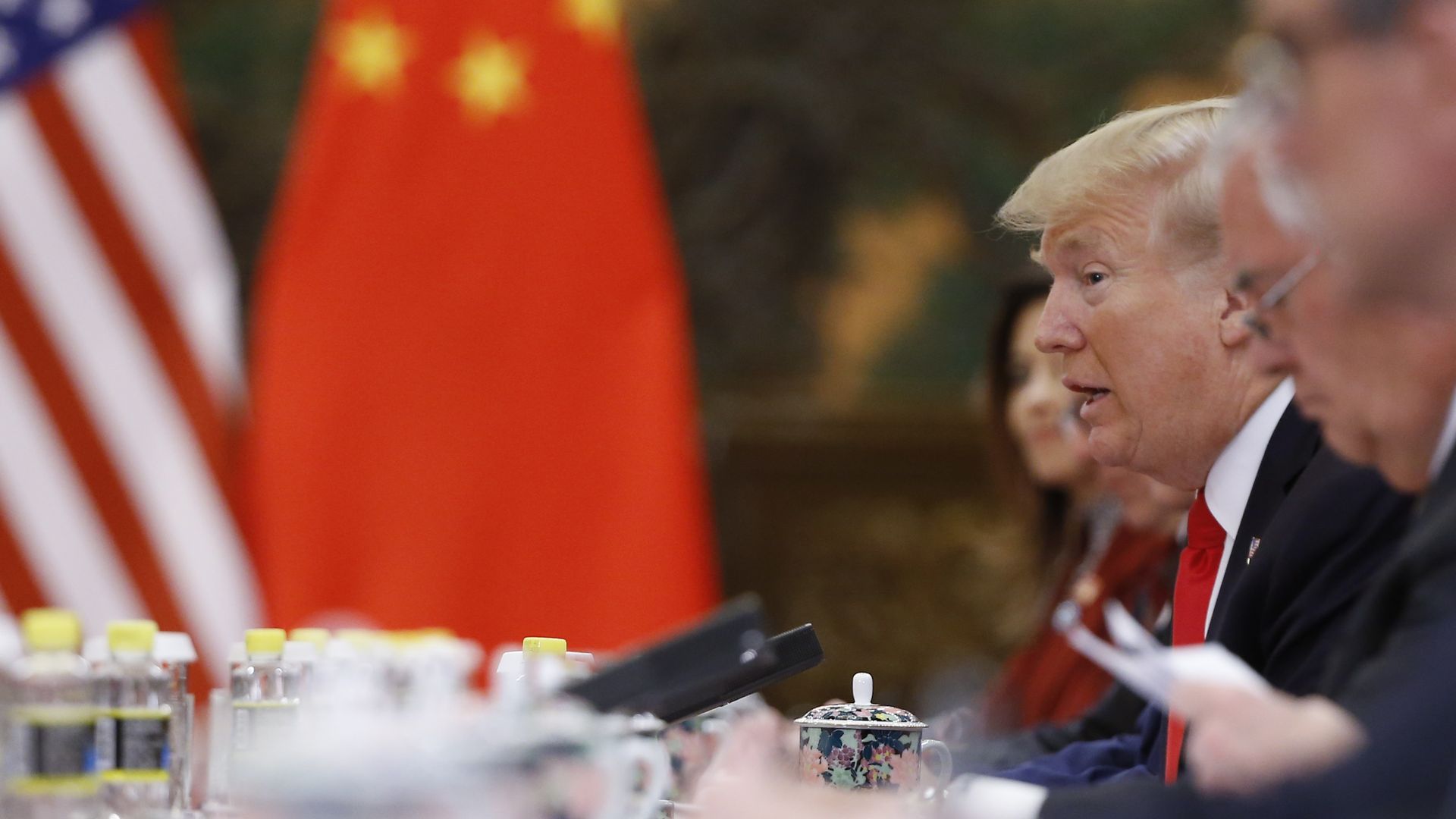 If Trump's Thursday tariff expansion takes hold on September 1, it would result in the U.S. taxing nearly every Chinese product sent to America.
Where it stands: Expect higher prices on consumer items like "clothing, toys, home goods, and electronics," according to the Retail Industry Leaders Association. 62% of items hit by Trump's tariffs on the remaining $300 billion of U.S. imports from China are consumer goods, according to Goldman Sachs — "much higher than earlier levies that targeted industrial components," per the Washington Post.
Other products Trump's tariffs would effect:
Dairy products, including milk, sour cream, yogurt and cheese
Flowers, including tulips, lilies and orchids
Trees, shrubs, and bushes
Vegetables, such as lettuce, olives, tomatoes, brussels sprouts and mushrooms
Fruits, including apricots, kiwis, cherries, plums and raspberries — and fruit juices
Spices, including cinnamon, pepper, nutmeg and turmeric
Oils, like olive oil, palm oil, and coconut oil
Alcohol, including rum, vodka, wine, vermouth, brandy and tequila
Furniture and household items, like doors, windows, blinds, toilet seats, picture frames, clothes hangers, blankets, pillows, tablecloths, kitchen knives, brooms, glassware, tableware and baths
Clothes, like overcoats, suits, pants, shorts, skirts, dresses, blouses, bathrobes, underwear, sweaters, overalls, shoes and gloves
Electronics, like loudspeakers, microphones, digital cameras, radio broadcast receivers, headphones, television parts, doorbells, video game consoles, parts for e-cigarette lighters and LED lamps
Guns, including revolvers, pistols, military-grade shotguns and rifles, rocket launchers, grenade launchers and muzzle-loading firearms
Sports equipment, like golf clubs, tennis rackets, inflatable footballs and soccer balls, ice skates, badminton nets, archery equipment, baseballs, softballs, fishing rods and lacrosse sticks
And miscellaneous items, like coffee, tea, meat, sugar, chocolate, baby formula, diapers, essential oils, tobacco, handbags, office and school supplies, calendars, newspapers, printed books, sewing machines, pencil sharpeners, balloons, contact lenses, motorcycles, batteries, alarm clocks and sleeping bags.
The bottom line: There is still time for the U.S. and China to reach another trade cease-fire before these tariffs take effect, but as Bill Bishop of Sinocism notes, China is unlikely to cave on Trump's demands over the next month.
Go deeper: Grading the impact of Trump's China tariffs
Go deeper