Biden steps away from Obama during the 2nd Democratic debate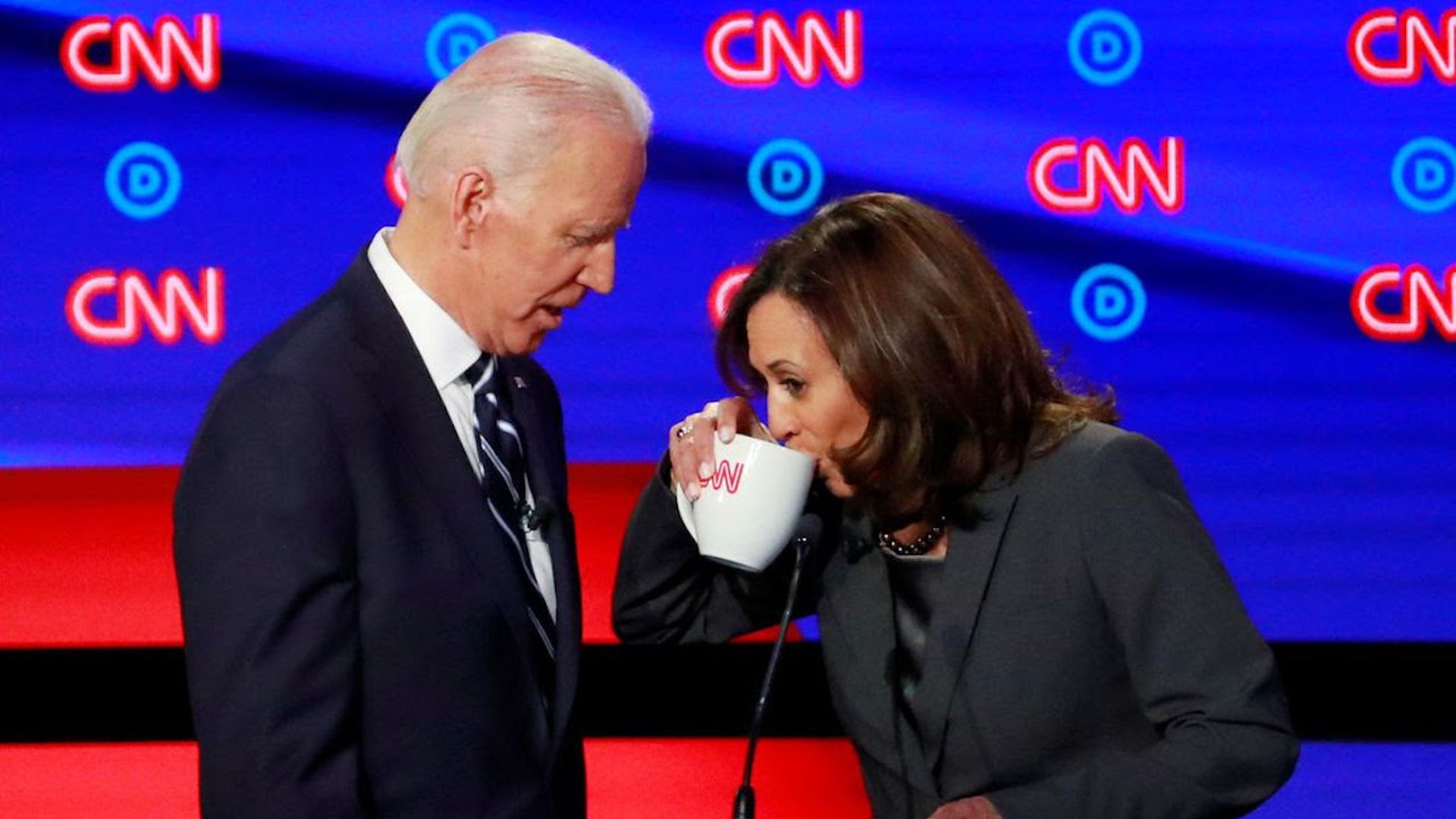 The second Democratic primary debate showed former Vice President Joe Biden's long career has its liabilities.
The big picture: The pile-on covered everything from his Senate years (Kirsten Gillibrand attacking him for a 1981 op-ed about "deterioration of the family") to his years as President Obama's vice president (Bill de Blasio on deportations) to his moderation (Kamala Harris on his health care plan, Jay Inslee on his climate plan).
Biden had to step back from Obama:
He suggested that he wouldn't continue deportations at Obama's level ("Absolutely not") and said he wouldn't rejoin the Trans-Pacific Partnership in its previous form ("I'd renegotiate").
He's rethinking his Senate record, too. And sometimes it's awkward. Biden has already reversed his previous support for the Hyde amendment, which bans the use of federal funds to pay for abortion, but this time he claimed that "everybody" in Congress "has voted for the Hyde amendment at some point."
He acknowledged that "I did make a bad judgment, trusting the president" (zing!) in supporting George W. Bush's Iraq war.
Go deeper: 4 big takeaways from Night 2 of the second Democratic debates
Go deeper