Report: Trump associate leveraged White House ties to push Saudi nuclear plan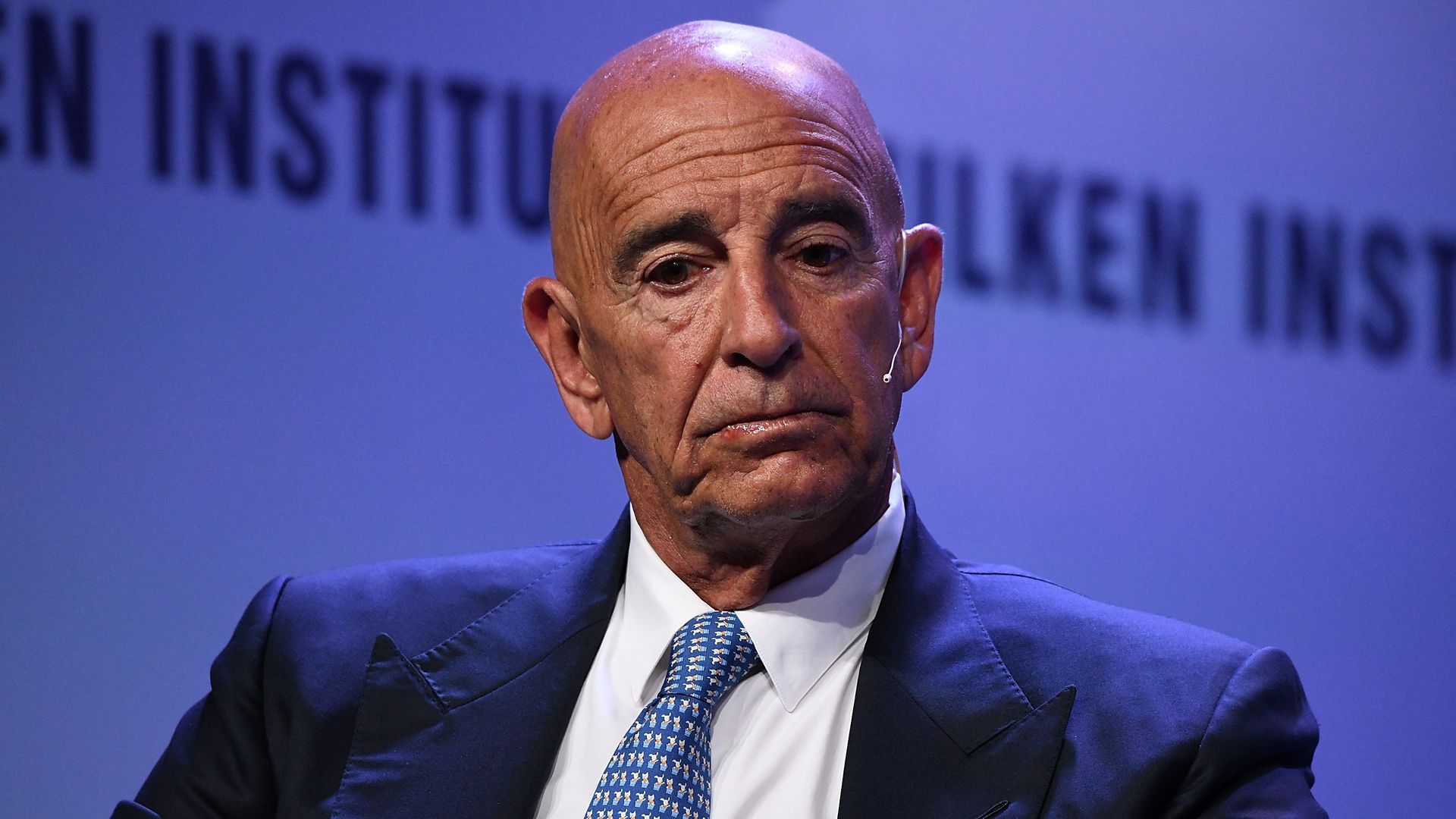 A report from the House Oversight Committee released Monday found that Trump associate Tom Barrack sought powerful positions in the administration at the same time he was promoting U.S. corporate and foreign interests that would benefit from the transfer of nuclear technology to Saudi Arabia.
What we know: Barrack is a successful businessman who oversaw Trump's inaugural committee and has significant real estate dealings in the Gulf region, including with Saudi Arabia and the United Arab Emirates. The report states that "private parties with close ties to the President wield[ed] outsized influence over U.S. policy towards Saudi Arabia," naming Barrack as "one of the key individuals leveraging his close ties to President Trump and the Administration to promote his own interests."
"These new documents raise serious questions about whether the White House is willing to place the potential profits of the President's friends above the national security of the American people and the universal objective of preventing the spread of nuclear weapons."
— House Oversight Chairman Elijah Cummings
Why it matters: The Trump administration's approval of nuclear technology transfers to Saudi Arabia, which Barrack promoted, has prompted backlash as part of broader congressional scrutiny over the White House's close ties to the kingdom and its royal family — especially in the wake of the murder of journalist Jamal Khashoggi.
Separately, the New York Times reported Monday that federal prosecutors are looking at foreign influence over President Trump's 2016 campaign, his transition and the early stages of his administration — with Barrack's connections to the Gulf region appearing to be of particular interest to investigators.
In a statement to ABC News, Barrack's spokesman said that he has been cooperating with the House Oversight Committee: "Mr. Barrack's consistent attempts to bridge the divide of tolerance and understanding between these two great cultures is etched in the annals of time. This is not political it is essential. Mr. Barrack has never had a position in the Trump administration."
Go deeper: Trump approved Saudi nuclear transfers after Khashoggi murder
Go deeper