U.S. and Israel test missile defense system in Alaska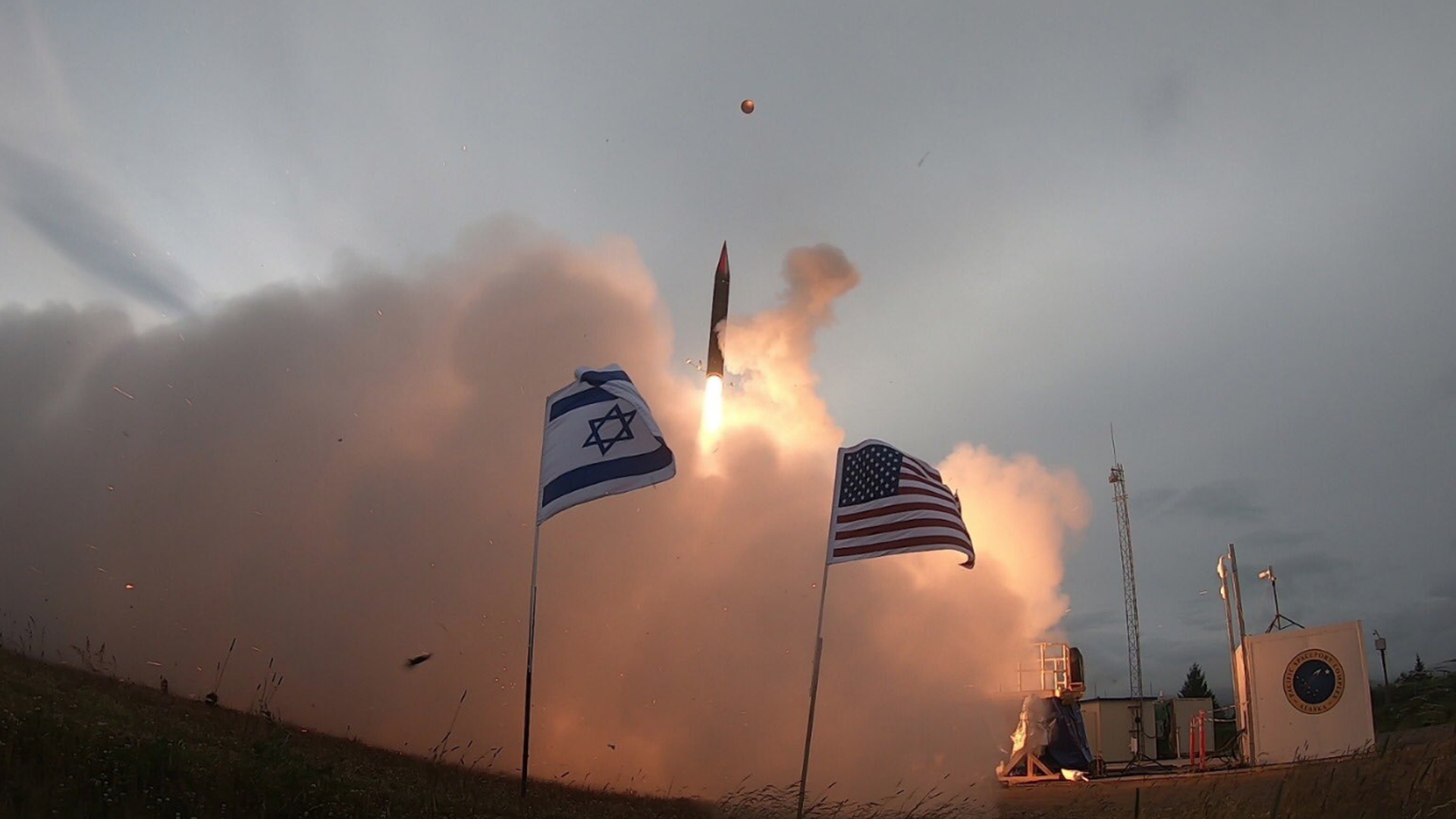 The U.S. and Israel secretly performed 3 tests of the Arrow 3 anti-ballistic missile system over the past 2 weeks at Kodiak Island, Alaska. Israeli officials say the tests were successful and the Arrow 3 intercepted all incoming missiles outside of the atmosphere.
Why it matters: This was the biggest missile test the U.S. and Israel have performed on American soil. An Israeli military gag order on press reports of the tests was lifted at 4am ET Sunday, after all Israeli troops had left Alaska. The Arrow 3's main goal is to intercept long-range missiles from Iran, possibly in the future involving a nuclear warhead.
This is a huge technological achievement. The Arrow 3 is the most sophisticated anti-ballistic missile system in the world.
The big picture: The test needed to take place in Alaska because it contains relatively open airspace. This allows the countries to perform such missile tests without endangering civilian aviation.
The U.S. Department of Defense funded most of the missile test as part of the ongoing U.S. support for the Arrow anti-ballistic missile program, which has been under development for more than a decade. The test was so strategic that Israel's ambassador to Washington, D.C., Ron Dermer, secretly traveled to Alaska to attend parts of it.
What they're saying: Israeli Prime Minister Netanyahu said at a Cabinet meeting Sunday that the Arrow 3 test shows Israel has the capability to act against the Iranian ballistic missile threat.
Senior Israeli defense officials said the test proves that Israel is several years ahead of the Iranians when it comes to missile technology.
Go deeper