The end of tech's laissez-faire era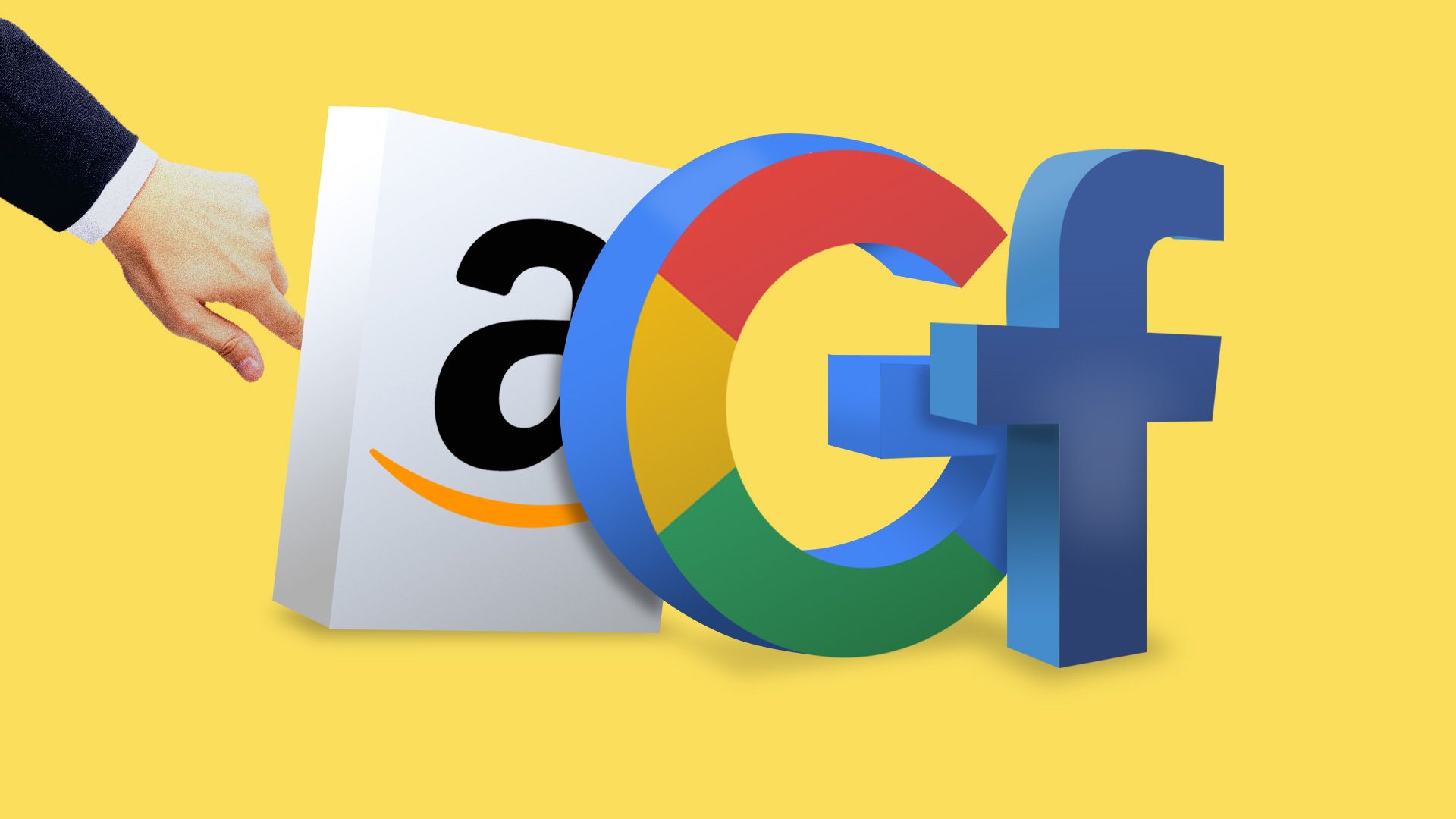 This week's series of big government moves against big tech platforms dropped a curtain on the era of hands-off regulatory policy that shaped the firms.
Why it matters: A generation of firms led by Google and Facebook that grew rich and powerful while the Feds stayed out of their way must now adjust to government action as a way of life. Meanwhile, legislators and regulators will have to figure out how to protect the public while preserving the industry's vitality and creativity.
Driving the news:
On Wednesday, Facebook announced settlements with the FTC to end a long-running consumer privacy investigation and a separate deal with the SEC over disclosure issues.
On Wednesday afternoon, though, Facebook revealed that it was notified in June about a fresh probe from the FTC's antitrust unit, said to be focused on the company's core social networking business.
All that comes just a day after the Justice Department announced its own antitrust probe into Big Tech that appears to be aimed at Amazon, Google and Facebook.
Meanwhile, the Justice Department is reportedly poised to OK the T-Mobile-Sprint deal with the proviso that the combined company sell spectrum and its Boost prepaid brand to Dish Network.
The big picture: These moves have multiplied as the result of a rare convergence of bipartisan discontent with Big Tech.
Democrats used to love tech's innovation and idealism, and Republicans used to believe in leaving business alone.
Now the script has flipped for both.
Today, Democrats distrust the rising power of privacy-wrecking surveillance capitalism, and Republicans feel that tech platforms are biased against their conservative politics.
Yes, but: Inquiries and settlements are one thing and changing behavior is quite another. Critics say the FTC deal with Facebook doesn't substantively change the way the company does business, nor is even a $5 billion fine a significant deterrent, given how much Facebook profits from its practices.
Some, including recently the New York Times' Charlie Warzel, argue that the current U.S. regulatory regime just isn't equipped to handle modern tech companies and that a new agency is needed.
In other circles, insiders are beginning to talk about the prospect of a broad new Telecommunications Act-like law that would wrap privacy and data ownership rules, antitrust safeguards, and content regulations into one big package.
Since the current Congress hasn't even been able to get a bill focused only on privacy moving, either of these scenarios would have to play out on a long horizon.
Go deeper