Buttigieg's affinity for private planes could haunt him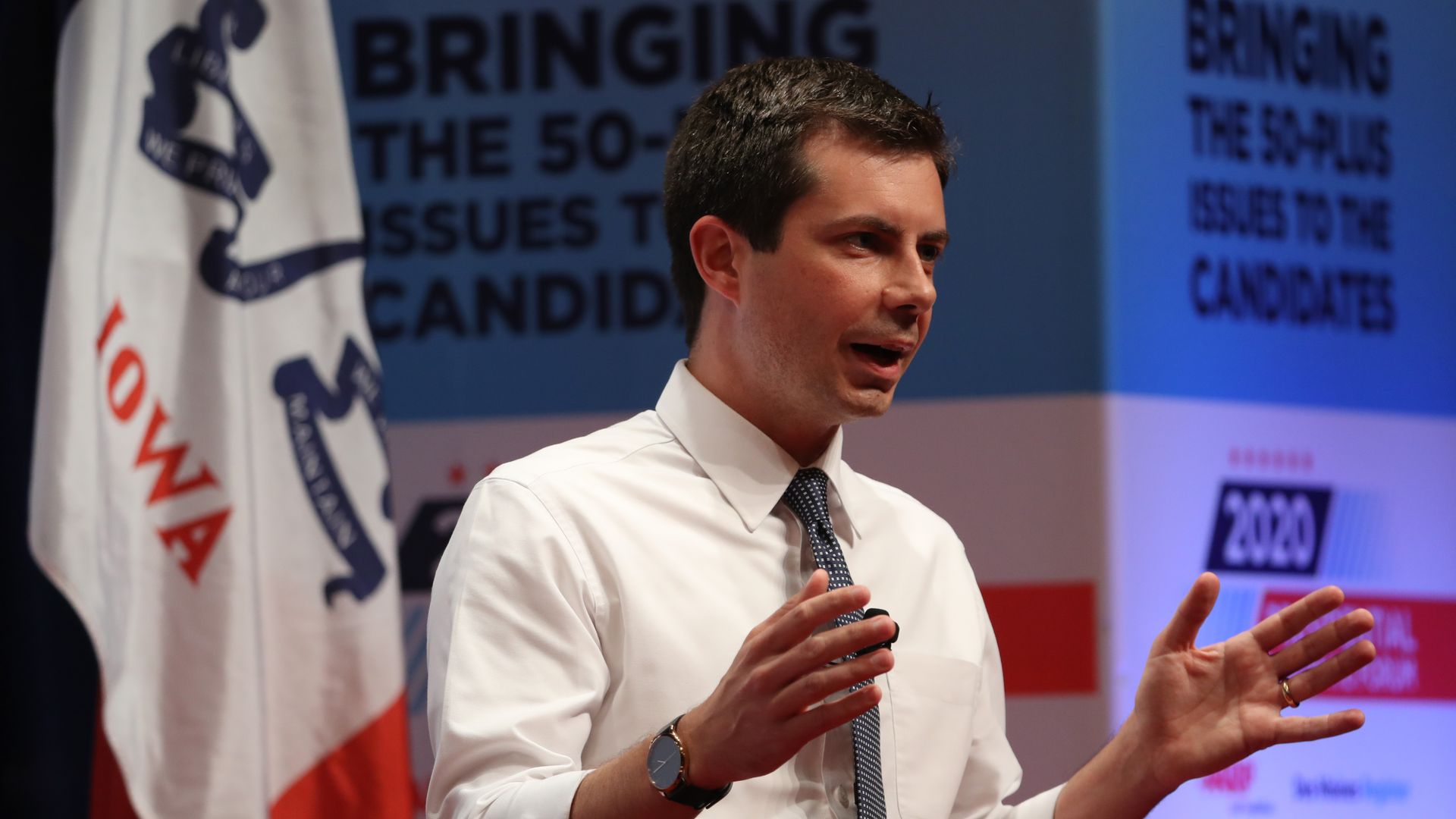 Pete Buttigieg has spent roughly $300,000 on private jet travel this year, more than any other Democrat running for the White House, according to an analysis of campaign finance data by AP's Brian Slodysko.
By the numbers: Joe Biden spent $256,000 on charter flights, and the rest of the field spent far less. Sen. Elizabeth Warren spent $60,000, Sen. Bernie Sanders spent $18,000 and Sen. Kamala Harris spent $17,000.
Why it matters: Flights could come up during next week's Democratic debates. Beto O'Rourke already took an apparent poke at the mayor, per AP:
"No private planes for this campaign," Beto said in a video recorded aboard a commercial plane waiting for takeoff and posted to social media on Monday. "We're putting your $5, $10, $15 to use."
Buttigieg spokesman Chris Meagher said: "[W]e fly commercial as often as possible ... We only fly noncommercial when the schedule dictates."
Go deeper