Steven Mnuchin: Amazon "has destroyed the retail industry"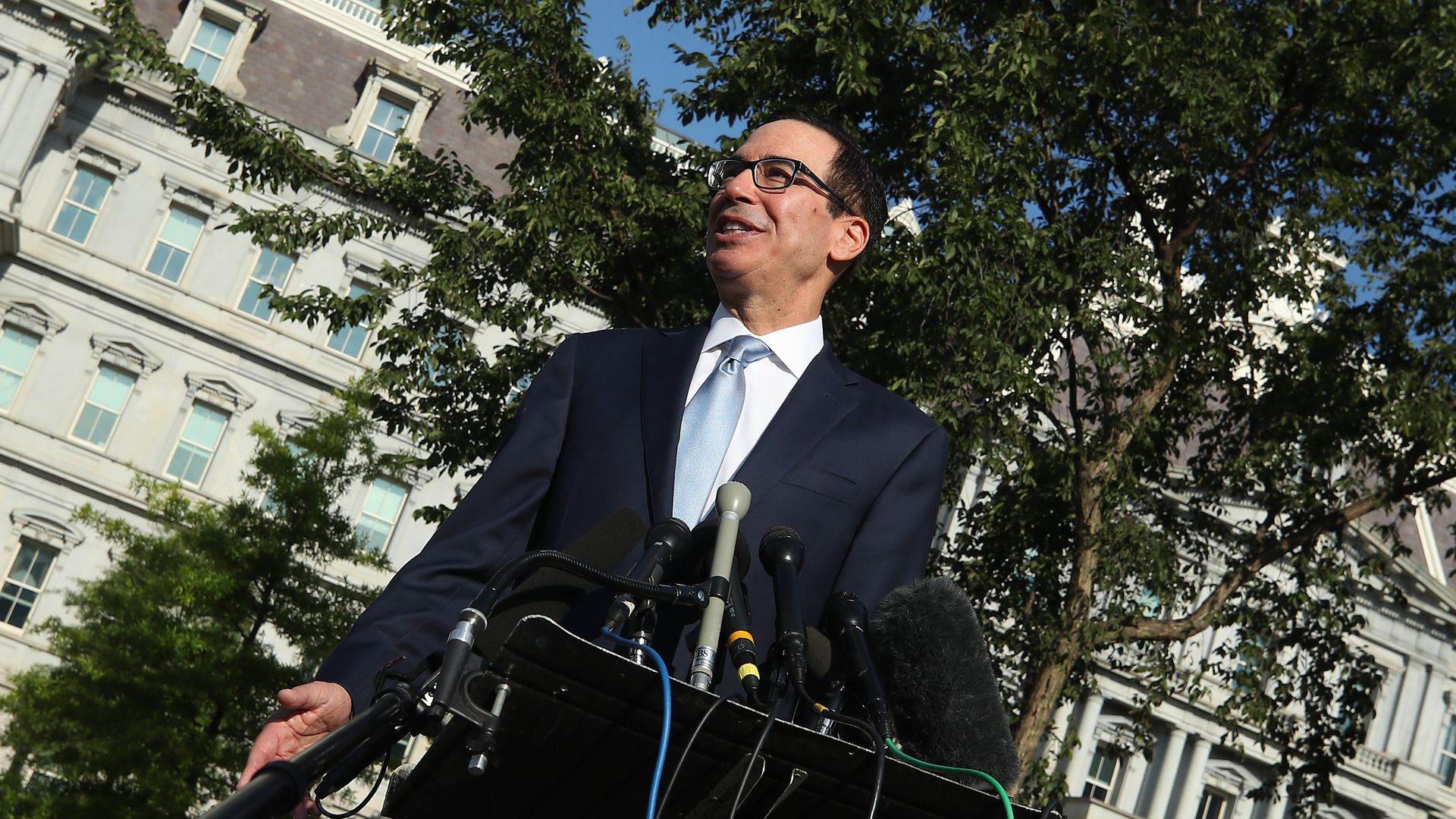 U.S. Treasury Secretary Steven Mnuchin said Wednesday that it's "absolutely right that the attorney general is looking into" Amazon because it "has destroyed the retail industry across the U.S."
The big picture: Amazon, along with Facebook and Google, appears to be the subject of a Justice Department probe into the market power of online platforms. Mnuchin, an administration official, is weighing in and suggesting that Amazon is stifling competition before the antitrust investigation has really even started.
Yes, but: Administration officials are not supposed to influence the Department of Justice's investigations, notes Axios' David McCabe.
The backdrop: As we've reported, President Trump has gone after Amazon in tweets and private conversations. And Amazon has already come under fire in the European Union, where officials are investigating whether its piles of data on what people are searching and buying give the company a leg up over other sellers on its platform.
The other side: Amazon says its sales amount to only 4% of all U.S. retail and points to the fact that 90% of all shopping is still done in physical stores.
Worth noting: Many of the big chains that have struggled or gone belly up during Amazon's rise were heading downhill long before the e-commerce giant started gaining market share. "And as a former longtime Sears director, Mnuchin should be intimately familiar with how some big chains caused their own downfall," Fortune Magazine's Phil Wahba writes.
Go deeper: The antitrust vise tightens on tech
Go deeper