China slams U.S., says it's open to using force to reunify Taiwan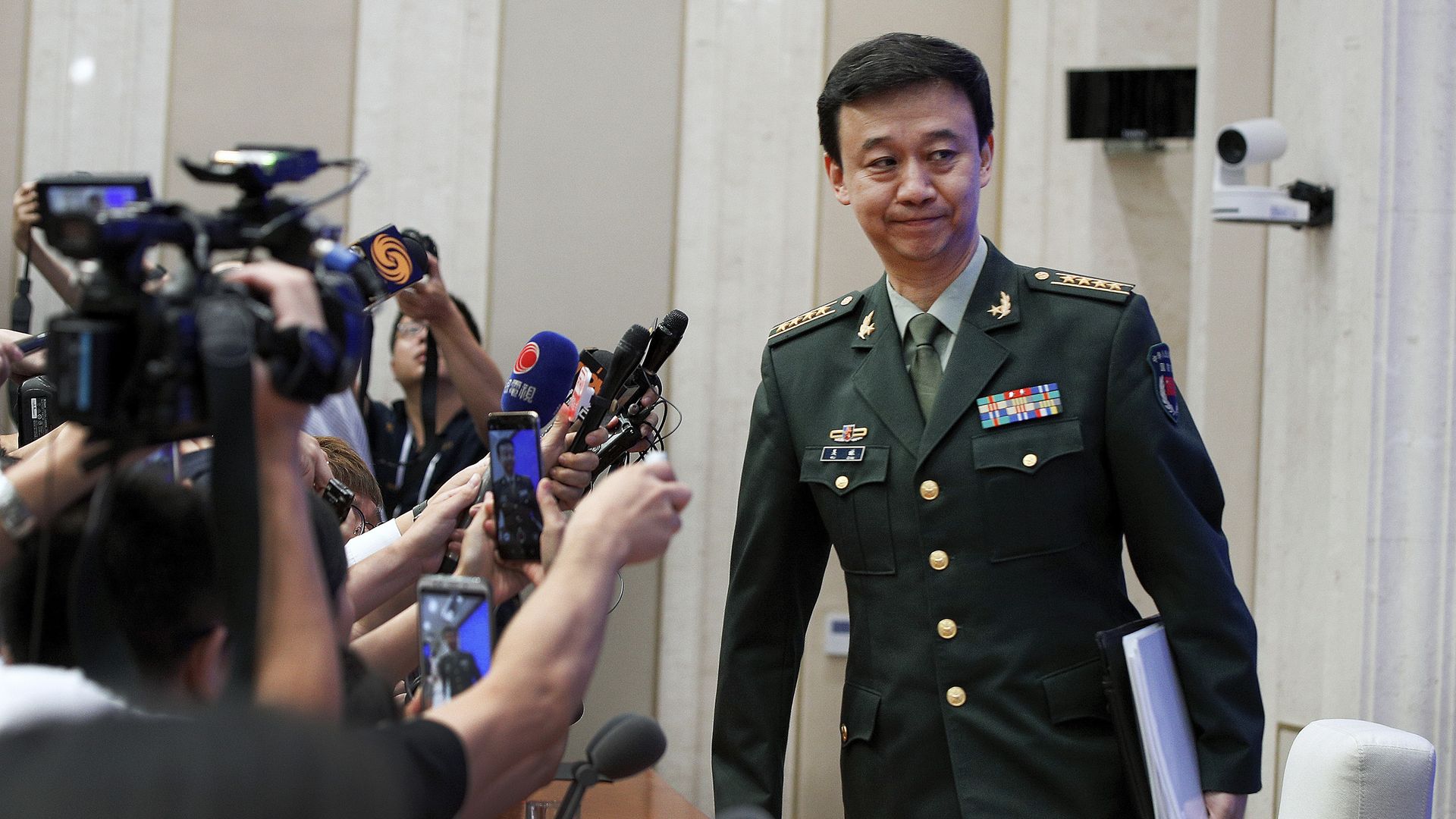 China criticizes the U.S. for undermining global stability and says it won't "renounce use of force" against Taiwan in a defense white paper published on Wednesday.
Details: Defense Ministry spokesman Wu Qian told a news conference if "anyone dares to separate Taiwan from China, the Chinese army will certainly fight, resolutely defending the country's sovereign unity and territorial integrity," according to AP. The white paper states "we will not attack unless we are attacked, but we will surely counterattack if attacked."
Why it matters: Taiwan is one of several flashpoints in the U.S.-China relationship. China regards the self-ruled Taiwan as a breakaway province. The State Department notified Congress this month that it has approved a $2.2 billion arms sale to Taiwan. The U.S. Navy has sent ships to the Taiwan Strait that divides the island with the Chinese mainland in recent months.
This is the first white paper China has issued since Chinese President Xi Jinping's sweeping 2015 military reforms, the Japan Times notes.
Go deeper