Boris Johnson becomes U.K. prime minister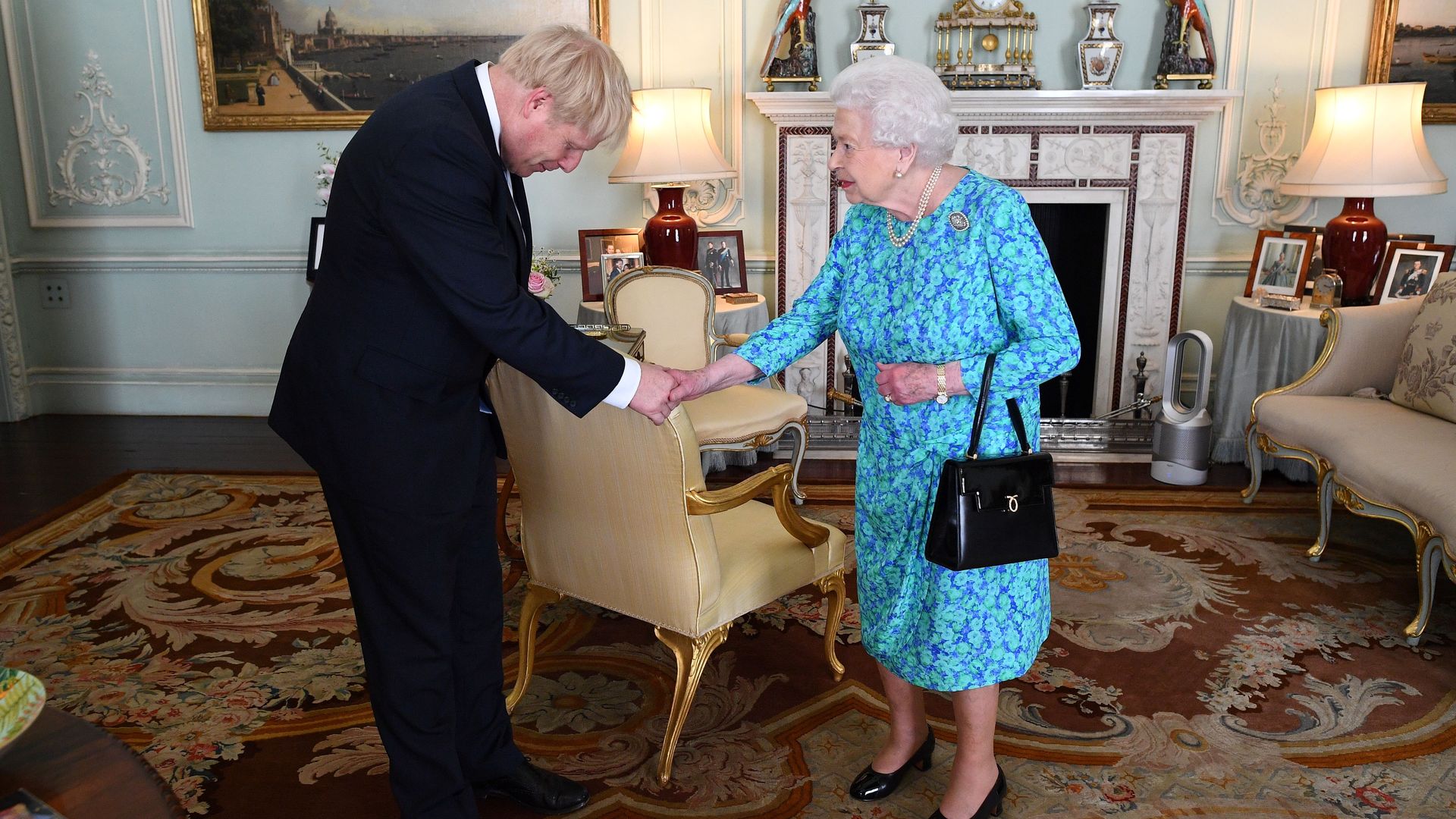 Boris Johnson officially became the U.K.'s prime minister on Wednesday after his meeting with Queen Elizabeth II at Buckingham Palace.
The big picture, via Axios' Dave Lawler: He now has 99 days to fulfill his promise to bring the country out of the European Union by Halloween, with or without a deal. Johnson says a "no-deal" exit, which would have major economic repercussions for the U.K. and the world, is preferable to another delay, despite a parliamentary majority prepared to act to block it.
Go deeper: Everything you need to know about Brexit
Go deeper