Trump administration plans to make changes to U.S. citizenship test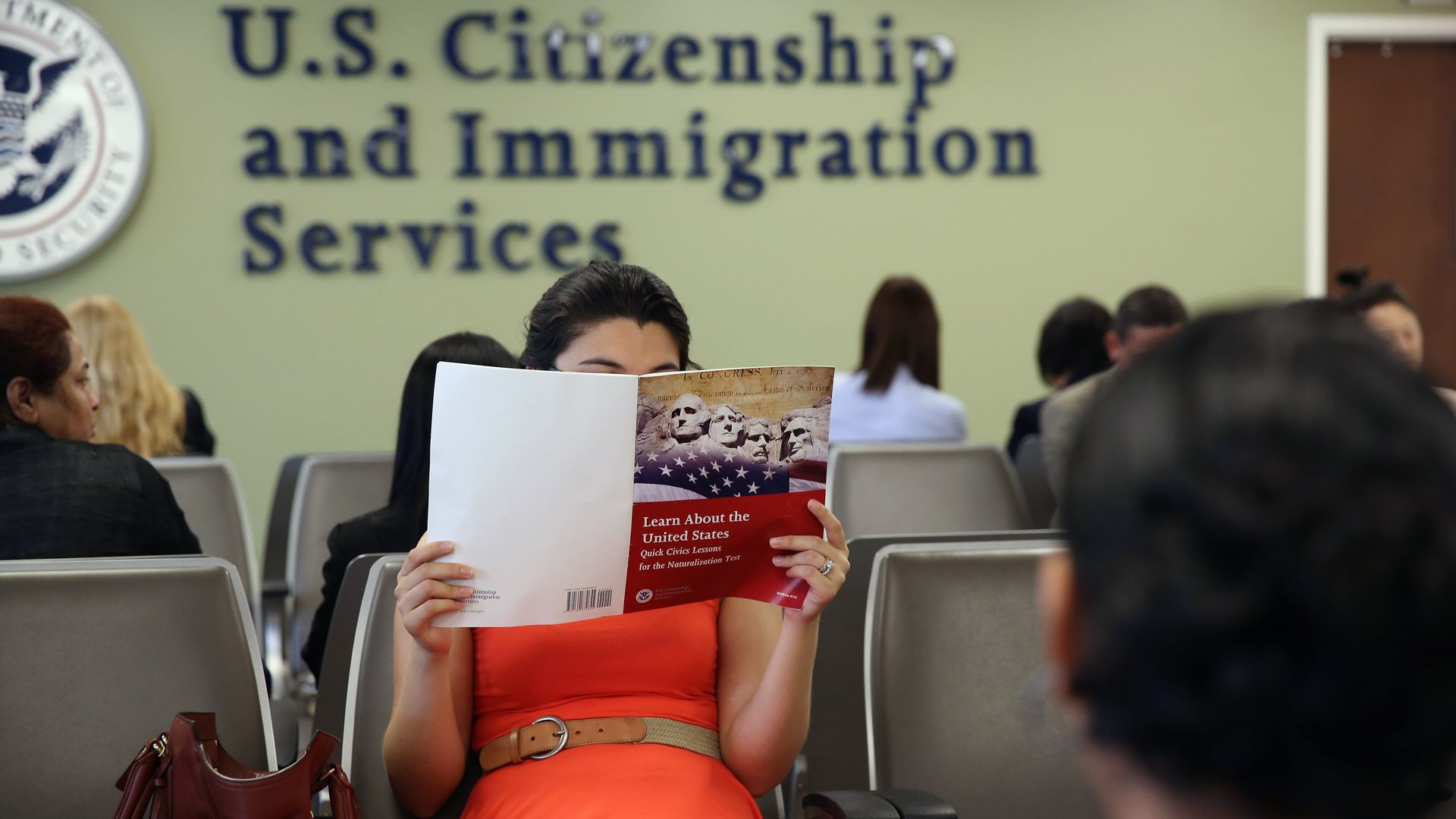 The Trump administration plans to revise the U.S. citizenship test to ensure that "it continues to serve as an accurate measure of a naturalization applicant's civics knowledge," the U.S. Citizenship and Immigration Services said in a statement.
Why it matters: It's the latest in a series of changes to U.S. immigration laws and policies President Trump has sought to implement, including a policy introduced this month requiring immigrants to apply for U.S. asylum from a 3rd country and a thwarted attempt to add a citizenship question to the 2020 Census.
"Updating, maintaining, and improving a test that is current and relevant is our responsibility as an agency in order to help potential new citizens fully understand the meaning of U.S. citizenship and the values that unite all Americans."
— U.S. Citizenship and Immigration Services acting director Ken Cuccinelli
The big picture: The naturalization test was introduced in 1986. This is the first planned revision of the test since 2008, NPR notes. USCIS said its former director signed the Revision of the Naturalization Civics Test memorandum in the spring. It plans to launch the revised test in December 2020 or early 2021, per NPR.
USCIS officials have provided few details about the planned test changes, the Washington Post notes.
Go deeper: A majority in every state but Vermont would fail a test of U.S. citizenship question
CORRECTION: An earlier version of this article embedded a document not related to this issue.
Go deeper