Trump says U.S. "destroyed" Iranian drone near Strait of Hormuz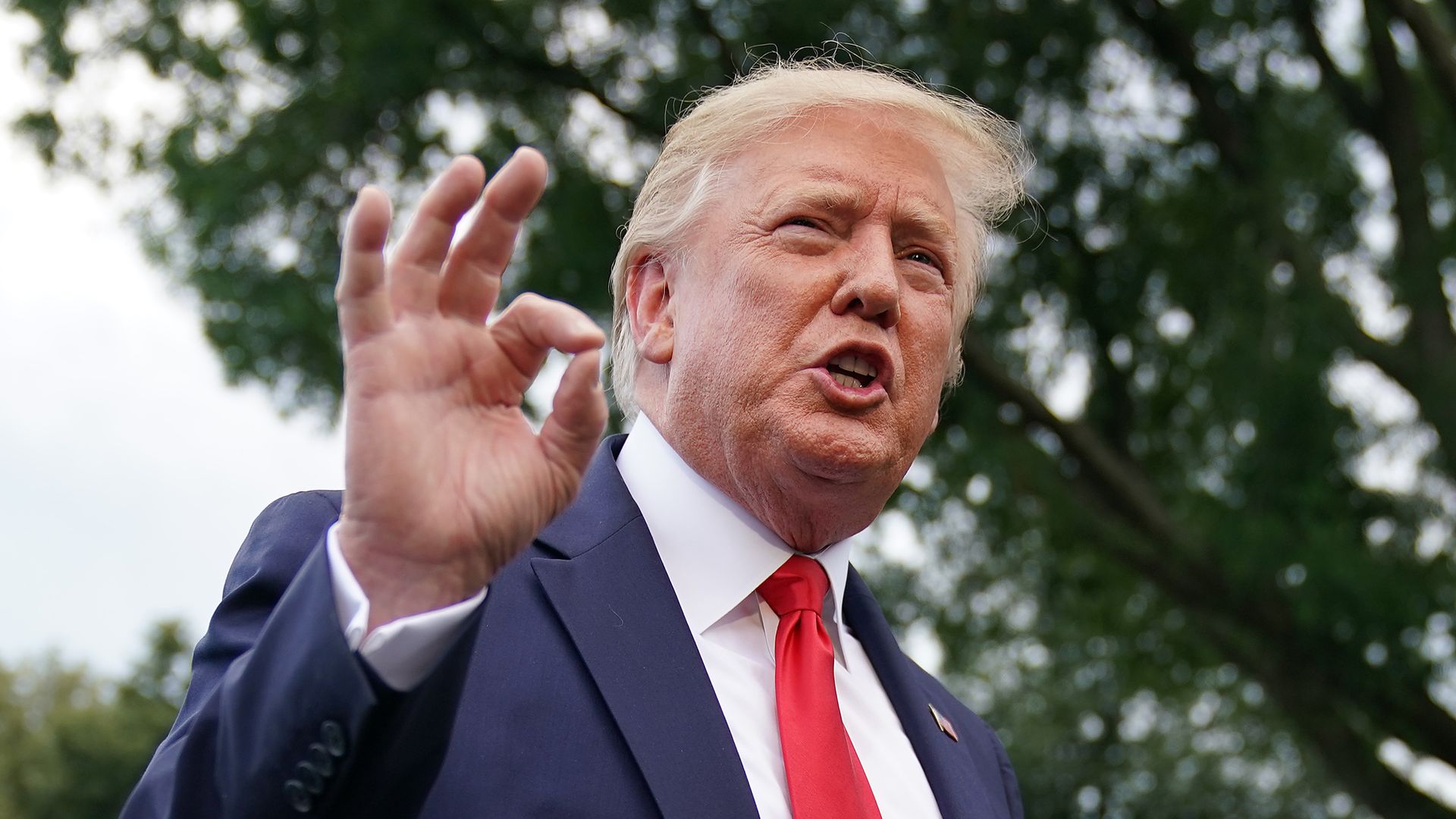 President Trump told reporters Thursday that the USS Boxer, operating in the Strait of Hormuz, "destroyed" an Iranian drone that he said approached within 1,000 yards and ignored calls to stand down.
Why it matters: When Iran downed a U.S. drone near the Strait of Hormuz last month, it very nearly led to military conflict. After calling off an airstrike, Trump later tweeted that any "attack by Iran on anything American will be met with great and overwhelming force," adding on Thursday that other nations should join the U.S. in condemning Iran's "attempts to disrupt freedom of navigation and global commerce."
Statement from the Pentagon:
"At approximately 10 a.m. local time, the amphibious ship USS Boxer was in international waters conducting a planned inbound transit of the Strait of Hormuz. A fixed wing unmanned aerial system (UAS) approached Boxer and closed within a threatening range. The ship took defensive action against the UAS to ensure the safety of the ship and its crew."
Update: U.S. defense officials told reporters that the Iranian drone was brought down by "electronic warfare jamming."
Go deeper: Strait of Hormuz re-enters focus for U.S.-Iran tensions
Editor's note: This story previously said the U.S. had "shot down" the drone. It has now been updated to reflect the new information provided by defense officials.
Go deeper