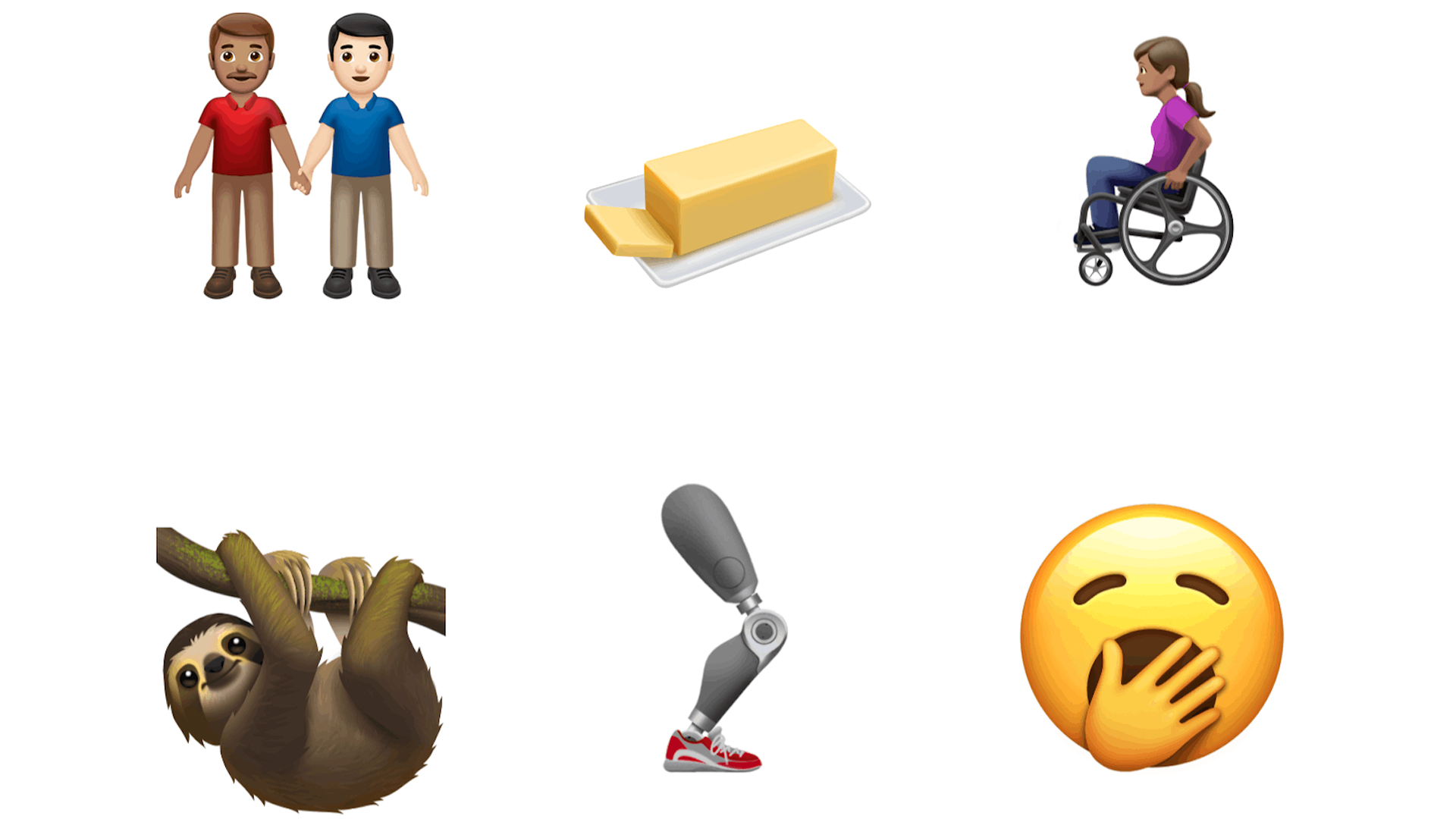 Today is World Emoji Day, and the good news is that the digital encapsulations of our world are starting to better reflect the world itself.
What's happening: New icons allow couples of all races and genders to better represent themselves, with dozens of new skin tone and gender combinations. There has also been work to make depictions of various professions more gender inclusive.
Other new emoji offer more options to represent various people with disabilities and their lives, including prosthetic limbs, service dogs and electric wheelchairs.
Also new to the standard emoji palette: icons for garlic, waffles and otters.
Why it matters: However you feel about emoji, they are here to stay and should better represent our diverse population.
Both Apple and Google are using World Emoji Day to show off dozens of new emoji they plan to introduce with the next versions of iOS and Android.
By the numbers: Adobe today released its 2019 survey on emoji usage. Among its findings...
The three most used emoji are a grin, heart and kiss, with love, happiness and sadness among the top emotions users aim to express through emoji.
More than 90% of emoji users say that among the reasons they do so is to either lighten the mood of a conversation or to show support.
Nearly two-thirds of emoji users said they are more comfortable expressing their emotions through emoji than a phone call. That's even more true for Gen Z respondents, of whom 83% prefer sending emoji to picking up the phone.
Even at work, survey respondents said emoji make communication more likable, sincere and, surprisingly, credible.
Go deeper: Unicode Consortium approves interracial couple emojis
Go deeper