House Democrats relish Trump fight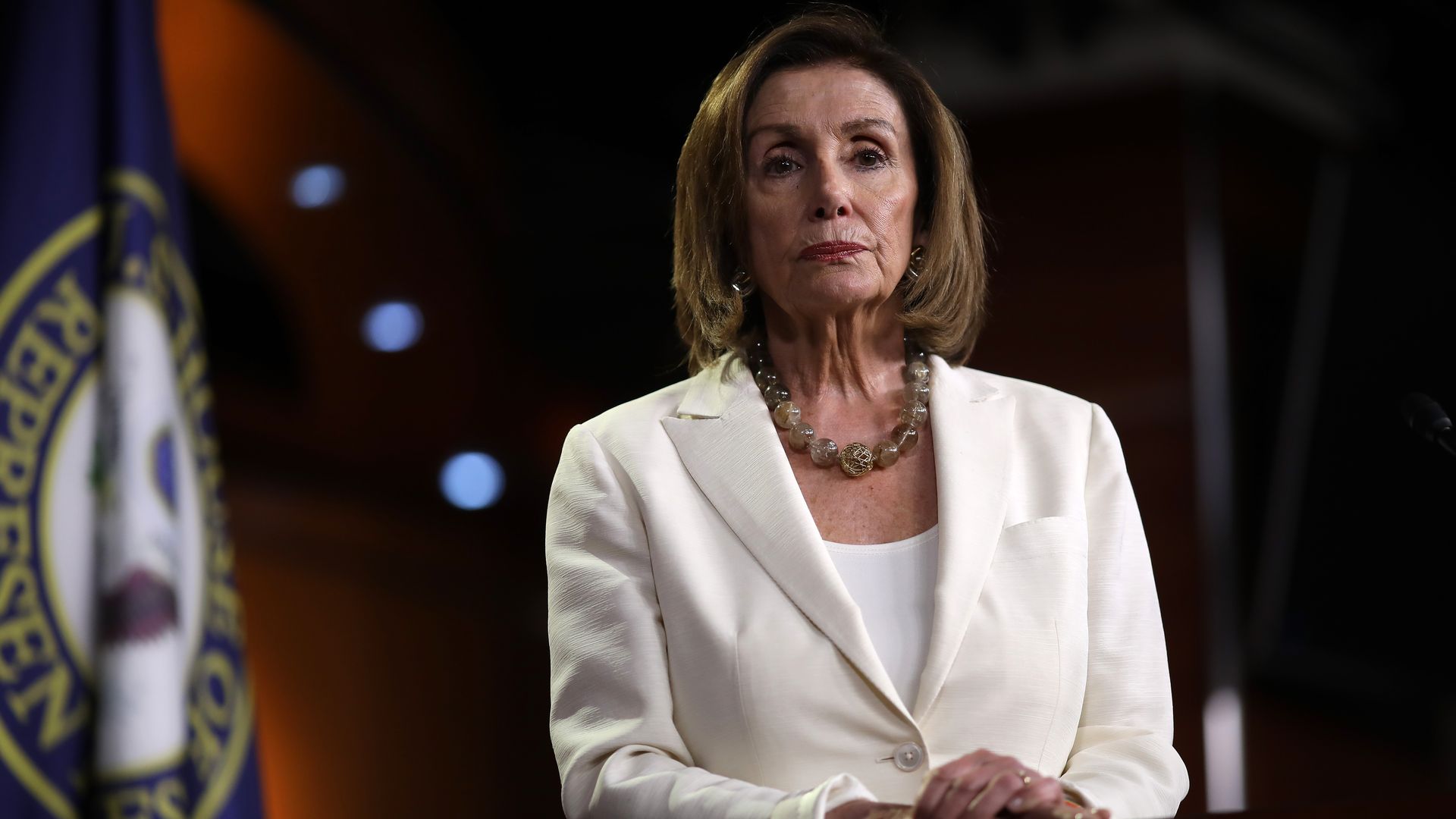 Unlike their reluctance on impeachment, House Speaker Nancy Pelosi and the House Democratic leadership were eager to make a public spectacle of President Trump's racist comments.
What happened: In a blistering floor speech, Pelosi described Trump's tweets as "disgraceful," "disgusting," and "racist," prompting Georgia Republican Rep. Doug Collins to demand her words be "taken down."
By House precedent, "References to racial or other discrimination on the part of the President are not in order."
A fiery, two-hour showdown between Democrats and Republicans ensued, with the House ultimately voting largely along party lines not to strike Pelosi's words from the record.
House Republican Leader Kevin McCarthy, who had defended Trump's tweets earlier in the day, told Axios: "What we just saw today was a very sad day in this House. Probably a historic day. ... The very person who is supposed to uphold the rules broke the rule."
For history ... WASHINGTON (AP) — Divided House votes to condemn Trump's "racist" tweets against Democratic congresswomen of color, over GOP opposition.
The four Republicans who voted to condemn Trump's remarks: Reps. Brian Fitzpatrick of Pennsylvania, Fred Upton of Michigan, Will Hurd of Texas and Susan Brooks of Indiana, who is retiring.
Also backing the measure was Michigan's independent Rep. Justin Amash, who left the GOP this month. (AP)
The bottom line: The chaotic scene underscores deep divisions within Congress over when, if ever, to hold Trump accountable.
Go deeper: Trump's premeditated racism is central to his 2020 strategy
Go deeper