Congress' Big Tech triple play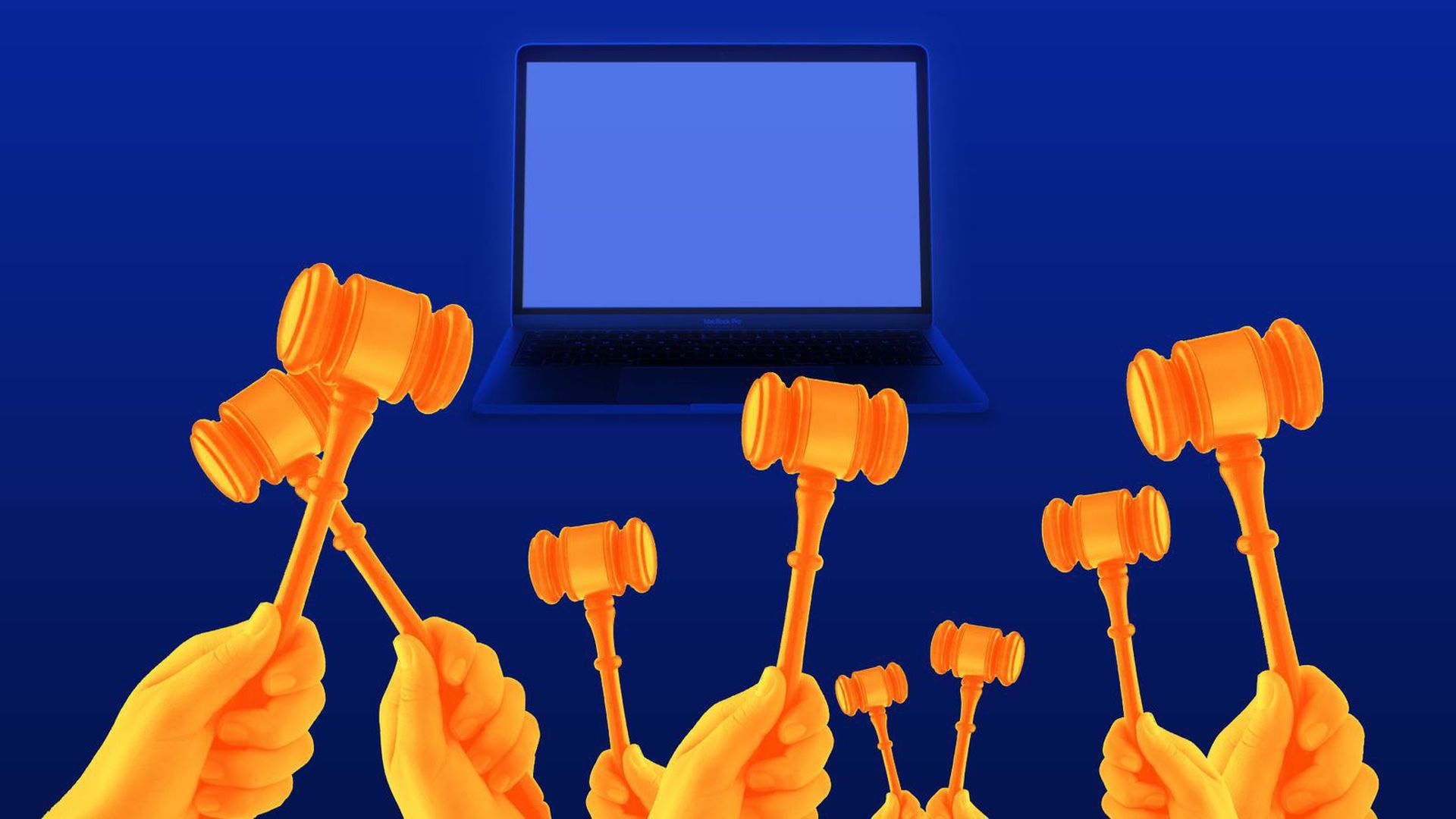 Republicans and Democrats on Capitol Hill who no longer seem able to agree on the color of the sky found common ground Tuesday across three committee hearings in both houses of Congress: Big Tech is too powerful and needs to be knocked down a peg.
Why it matters: While it's not out of the "all talk" stage yet, regulation of tech is starting to seem like something both parties can agree on — and that should worry Silicon Valley.
Driving the news: Tech executives appeared before three separate committees on Tuesday to face different versions of the complaint that their industry has grown too big for its digital britches.
A House Judiciary subcommittee looked at monopolistic behavior by Big Tech.
A Senate Judiciary subcommittee grilled Google on "censorship" and bias.
The Senate Banking Committee demanded Facebook explain its plans to launch a cryptocurrency.
What's next: As this year opened with a wave of congressional scrutiny of tech, privacy legislation seemed the most likely outcome. Now, the conflict has broadened onto much wider terrain.
This includes looming antitrust investigations, free-speech and political bias complaints, calls to revoke tech platforms' legal protections, demands for independent audits of search results and content moderation, and even charges of treason.
The bottom line: Never bet against Congress' inertia and deadlock. But there are now so many directions from which blows could land on Big Tech that it's hard to imagine the industry escaping unscathed.
Go deeper: What Apple, Facebook and Google each mean by "privacy"
Go deeper