Israeli education minister backs off "second Holocaust" remark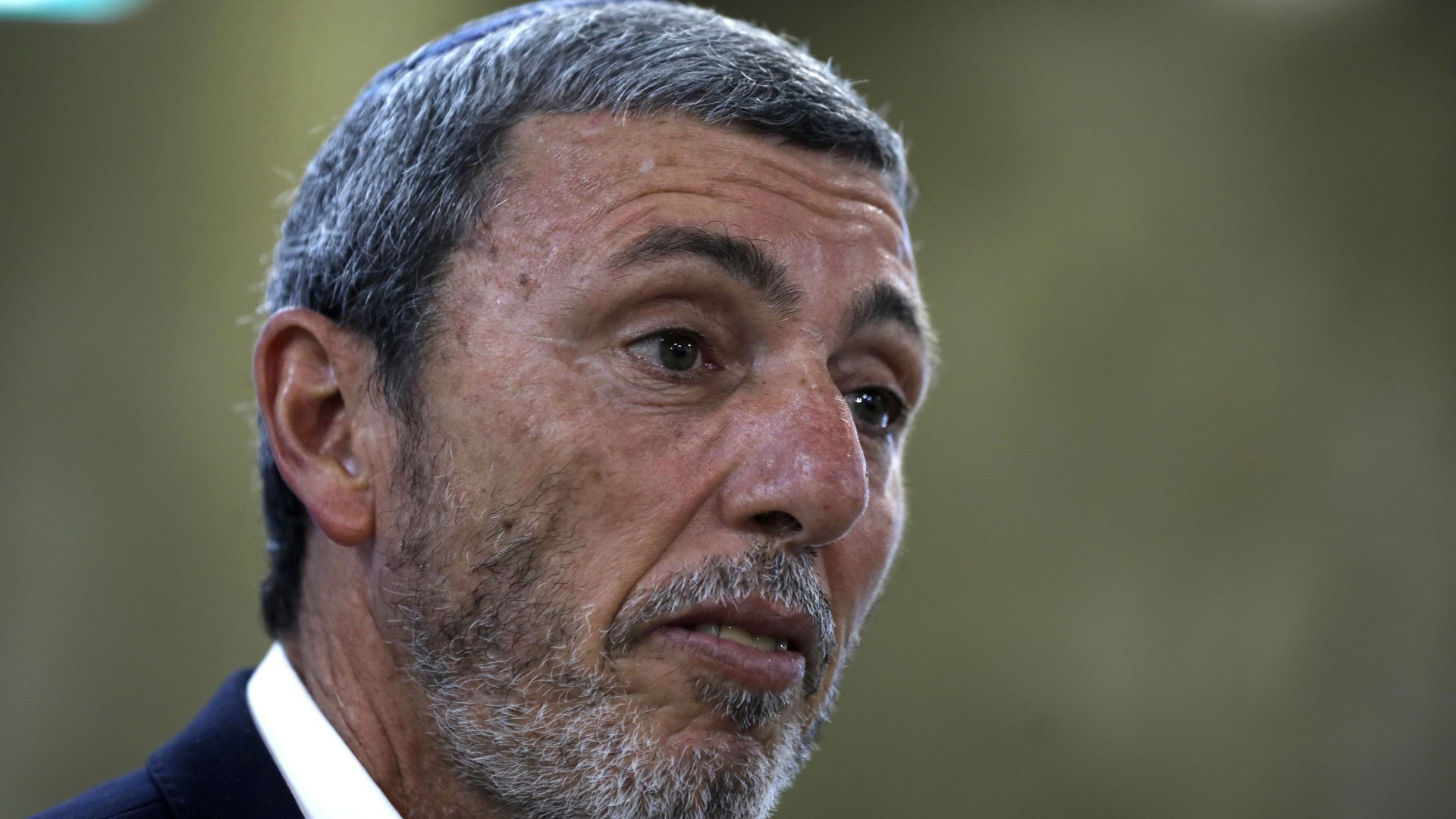 Israeli Education Minister Rafi Peretz is backing off his characterization of intermarriage by Jewish people in the U.S. as a "second Holocaust." In a letter, Peretz asked Isaac Herzog, chairman of the Jewish Agency for Israel, to convey his regret to Jewish communities around the world.
Why it matters: Peretz's remarks came during an Israeli Cabinet meeting and sparked a wave of condemnations from Jewish organizations in the U.S. after they were reported by Axios. Peretz had claimed that due to intermarriages over the last 70 years, Judaism "lost 6 million people."
Peretz, an ultra-Orthodox and ultra-nationalist politician, came under more criticism this week after expressing support for "conversion therapy" for gay men.
Peretz sent the letter in response to a request from Herzog and the Jewish Agency — the umbrella organization for Jewish organizations worldwide — that he clarify his remarks. The letter was translated into English and will be circulated to the leaders of many Jewish organizations in America.
He wrote: "Out of great anxiety to the fate of the Jewish people I used the word Holocaust — a term which was meant to describe the depth of my pain and might have been inappropriate. I had no intention to offend any Jew in the diaspora. I want to stress that I respect the entire Jewish people in Israel and in the diaspora."
Go deeper