The 5 leaders of the Democratic presidential pack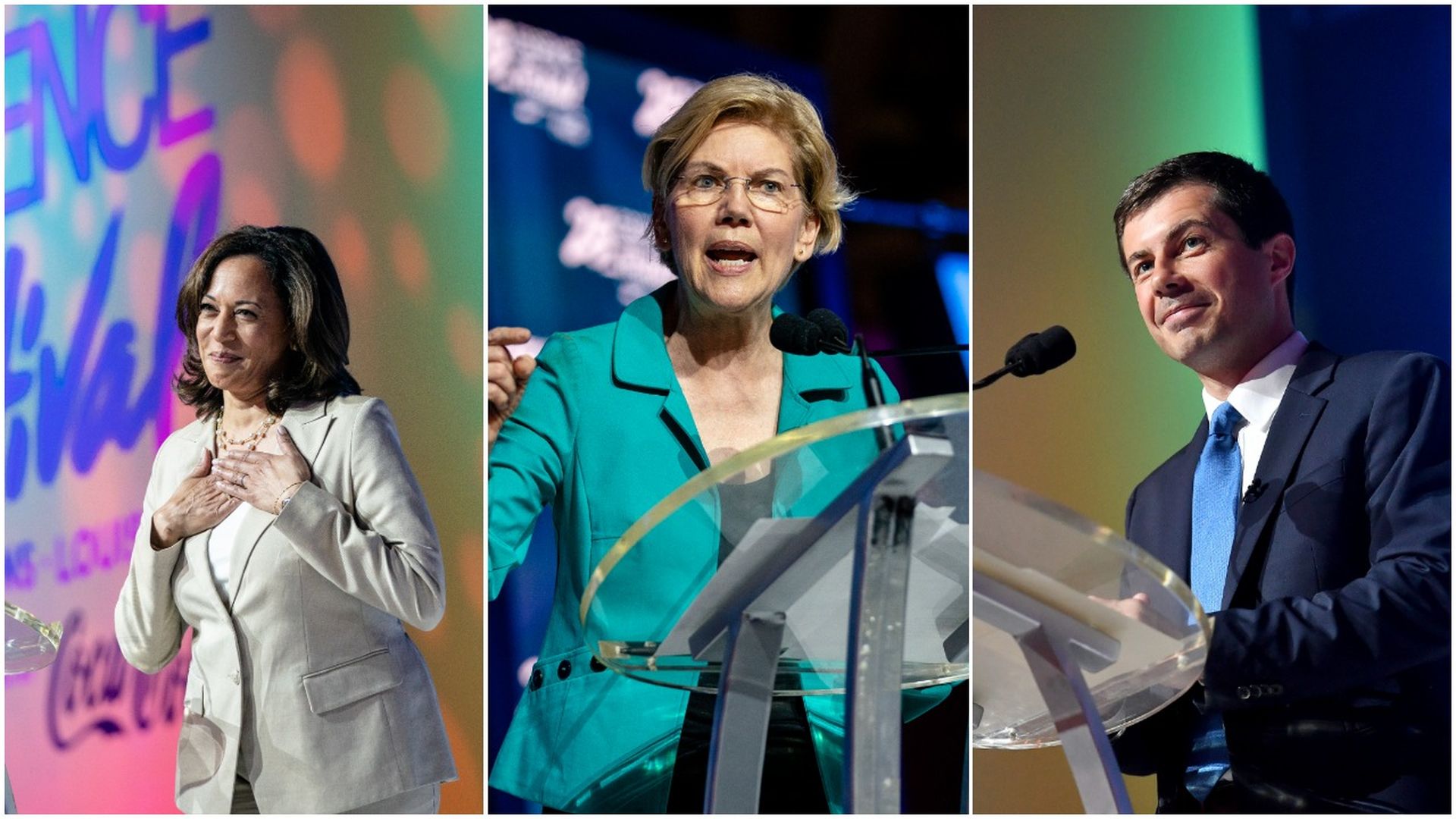 There's no such thing as a "front-runner" until Iowa Democrats caucus in January, but it's increasingly clear that 5 campaigns have a structural advantage entering the fall.
The big picture: Bernie Sanders, Pete Buttigieg, Joe Biden, Elizabeth Warren and Kamala Harris have built campaigns that can raise piles of cash — which they can use to build donor lists to raise even bigger piles of cash.
Why it matters: The September debates require candidates to meet both a higher polling threshold and have twice as many donors as the first two rounds.
As of today, only the top 5 have qualified.
Watch at the next debate for candidates outside the top 5 — such as Julián Castro, who earned rave reviews after Debate 1 — to make a ploy for another big round of earned media.
Read FiveThirtyEight's breakdown of the September race.
The bottom line: Expect the field of 20+ to winnow significantly in the next few months.
Go deeper: Keep track of the latest fundraising numbers
Go deeper