Joe Biden unveils his health care plan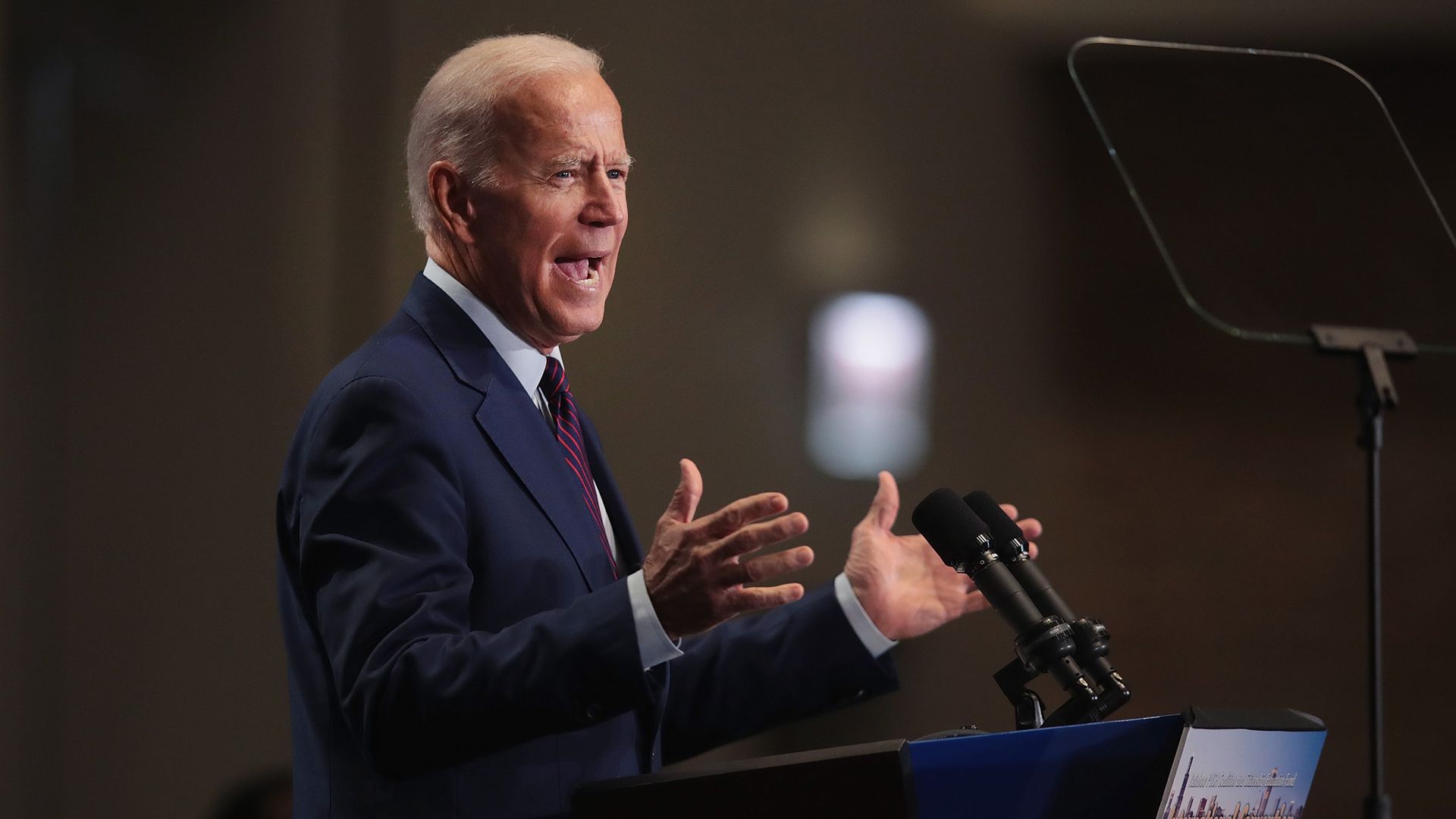 Joe Biden rolled out a health care plan Monday whose policies and political priorities are both rooted firmly in the Affordable Care Act.
Details: The cornerstone of Biden's proposal is a new public insurance option, which would compete alongside private insurance. The public plan would be available to everyone, even people who get their coverage from an employer. That's an important difference from the one that was debated in 2010.
Biden also would make the ACA's premium subsides more generous and more widely available.
On cost control, the plan would give Medicare the power to directly negotiate drug prices and establish a new board to determine a fair price for new, first-in-class drugs.
Drugmakers would also have to pay a tax if they raise their prices above inflation.
There's a proposal to end surprise hospital billing, but otherwise not a lot in there on hospital costs.
One potential controversy: Biden's new public option would automatically take the place of the Medicaid expansion in states that haven't expanded.
States that have expanded would have to keep paying their share of the bill for the expansion.
In other words, non-expansion states would get a better deal than those that participated in the expansion — arguably, rewarding their resistance to the ACA.
The bottom line: Health care may be the most defining substantive policy disagreement among the 2020 field.
Biden's proposal is more ambitious than anything that was seriously on the table during the ACA debate, but looks decidedly moderate compared to Bernie Sanders' plan — which is significantly more ambitious than almost any other health care system in the world.
Go deeper: Joe Biden on the issues, in under 500 words
Go deeper