House votes to bar Trump from striking Iran without congressional approval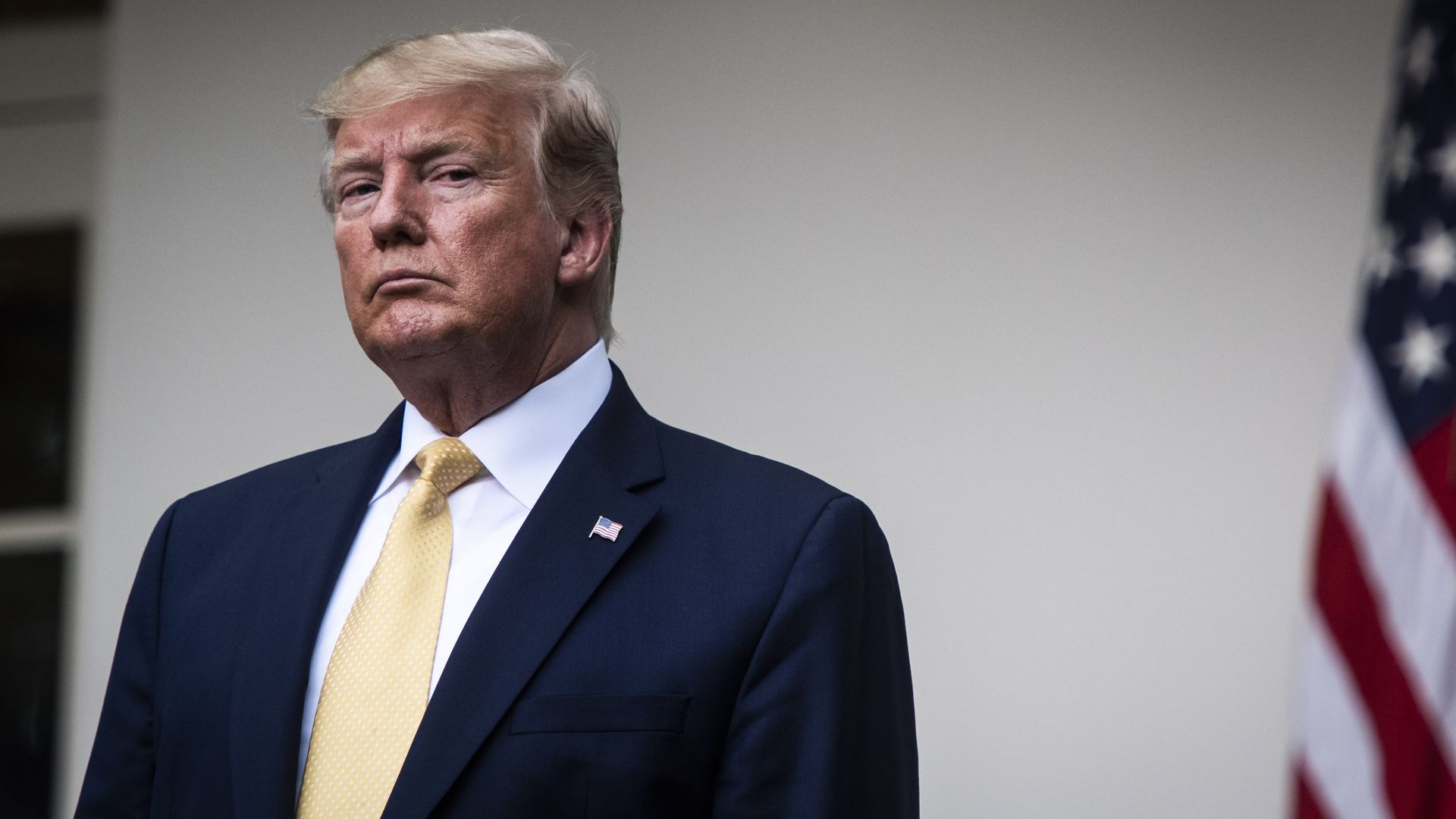 More than 20 House Republicans joined Democrats on Friday in a vote to restrict President Trump from waging war against Iran without congressional approval, the Washington Post reports.
The state of play: The restriction, added to the House's version of a $733 billion defense bill, bars the Trump administration from using federal funds for military action against Tehran. The GOP-led Senate blocked a similar amendment last month in its version of the bill.
The big picture: "The 251-170 vote reflects lawmakers' growing desire to take back long-ceded authority over matters of war and peace from the executive branch," writes the New York Times.
The House bill includes other restrictions on Trump's foreign policy, including a yearlong ban on the sale of certain munitions to Saudi Arabia and the United Arab Emirates linked to their military operations in Yemen, per USA Today.
Catch up quick: In June, Trump said that he didn't need congressional approval to attack Iran.
When Iran shot down a U.S. drone last month, Trump ordered a retaliatory strike, but abruptly scrapped the mission at the last minute.
Earlier this week, three Iranian boats attempted to block a British tanker in the Strait of Hormuz, according to Britain's Ministry of Defense.
What's next: The vote tees up a confrontation on the Iranian restriction between the House and Senate as they try to work up a compromise version of the defense bill.
Go deeper