Twitter hit with widespread outage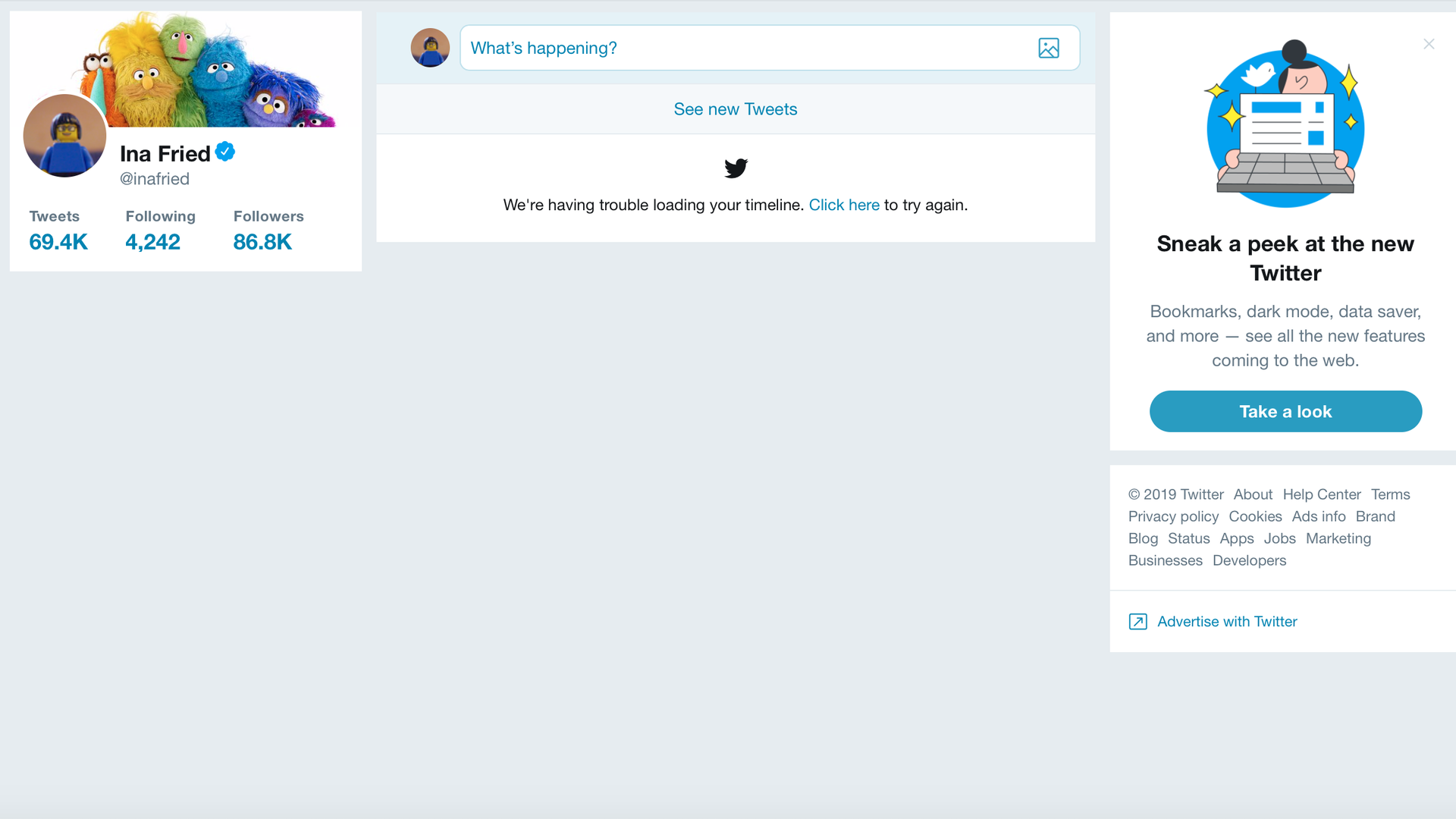 Twitter was the latest big tech company to be hit with a major outage, going offline for more than an hour Thursday afternoon.
Why it matters: It's exactly the kind of thing we'd all be tweeting about — you know, if Twitter weren't down.
"We are currently investigating issues people are having accessing Twitter," Twitter said on a status page, promising to keep users updated.
It comes amid a rough few weeks for the Internet, in which Google, Facebook and Cloudflare were all hit with outages.
Update, 3:58pm ET: Twitter appears to be coming back up for most users. "The outage was due to an internal configuration change, which we're now fixing," Twitter said in a statement. "Some people may be able to access Twitter again and we're working to make sure Twitter is available to everyone as quickly as possible."
Go deeper: Google outage caused YouTube, Gmail disruptions in parts of U.S.
Go deeper