Trying to make enterprise software fun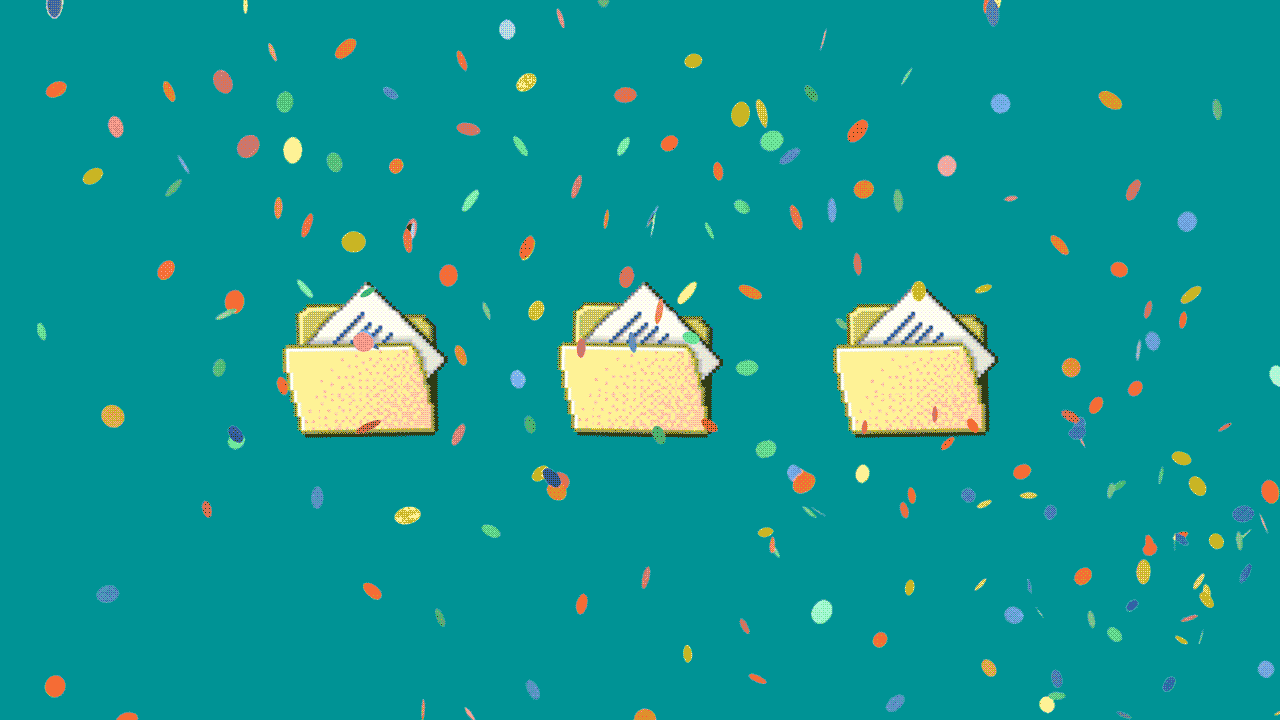 Lots of money is made in enterprise software, but it's hard to make it interesting, even for the folks investing in those companies. One investment firm, Wing.vc, has come up with a new twist: Rank the private companies in the space the way that a coaches' poll ranks college sports teams.
Why it matters: Though not always scintillating, enterprise technology, which serves large companies, organizations and institutions, brings in billions of dollars and accounts for some of the most successful IPOs.
"Some important tech companies that are really changing the way business is done fly under the radar," said Rajeev Chand, a former Rutberg analyst and Wing's research partner.
Yes, but: As with sports, not all players are equal. Some of the firms in the rankings are new startups while others are large companies on the verge of going public. So Wing divided them into early-, middle- and late-stage companies and listed the top 10 in each.
They started with more than 3,000 startups and winnowed the list to around 775, before polling about 6 dozen of the top investors in the space.
Each investor got to vote for 10 companies in each stage, but they were limited to 3 of their own portfolio companies to eliminate too much rooting for the home team.
Results:
This graphic shows the full top 10 in each category: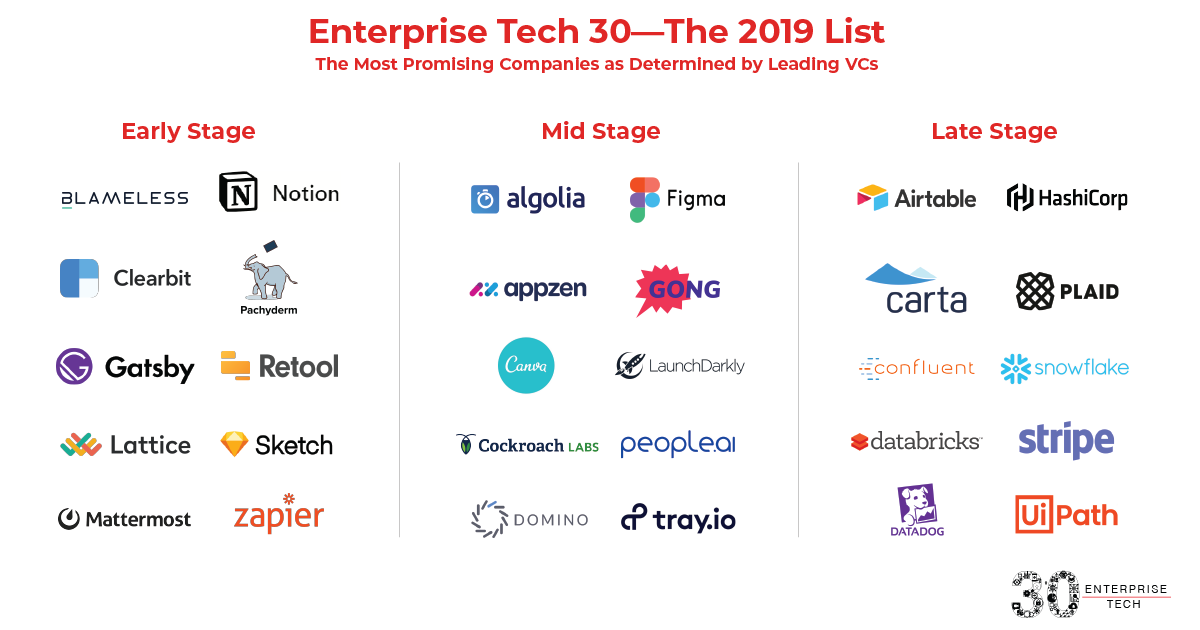 Key trends:
Of the 30 companies, at least 7 have received fairly little mainstream press attention: Retool, GatsbyJS, Clearbit, Sketch, Tray.io, LaunchDarkly and Pachyderm.
7 of the 30 top companies were in data and analytics, including the top 4 late-stage companies.
3 companies got acquired or went public while the process was going on and were eliminated from consideration. (Slack and CrowdStrike went public, while Looker was acquired by Google.)
The bottom line: Getting onto this list won't magically make any of these companies more interesting. But any project that helps put more of them on our radar — before they file to go public or get acquired — is doing some good. 
Go deeper