The coming impact of automation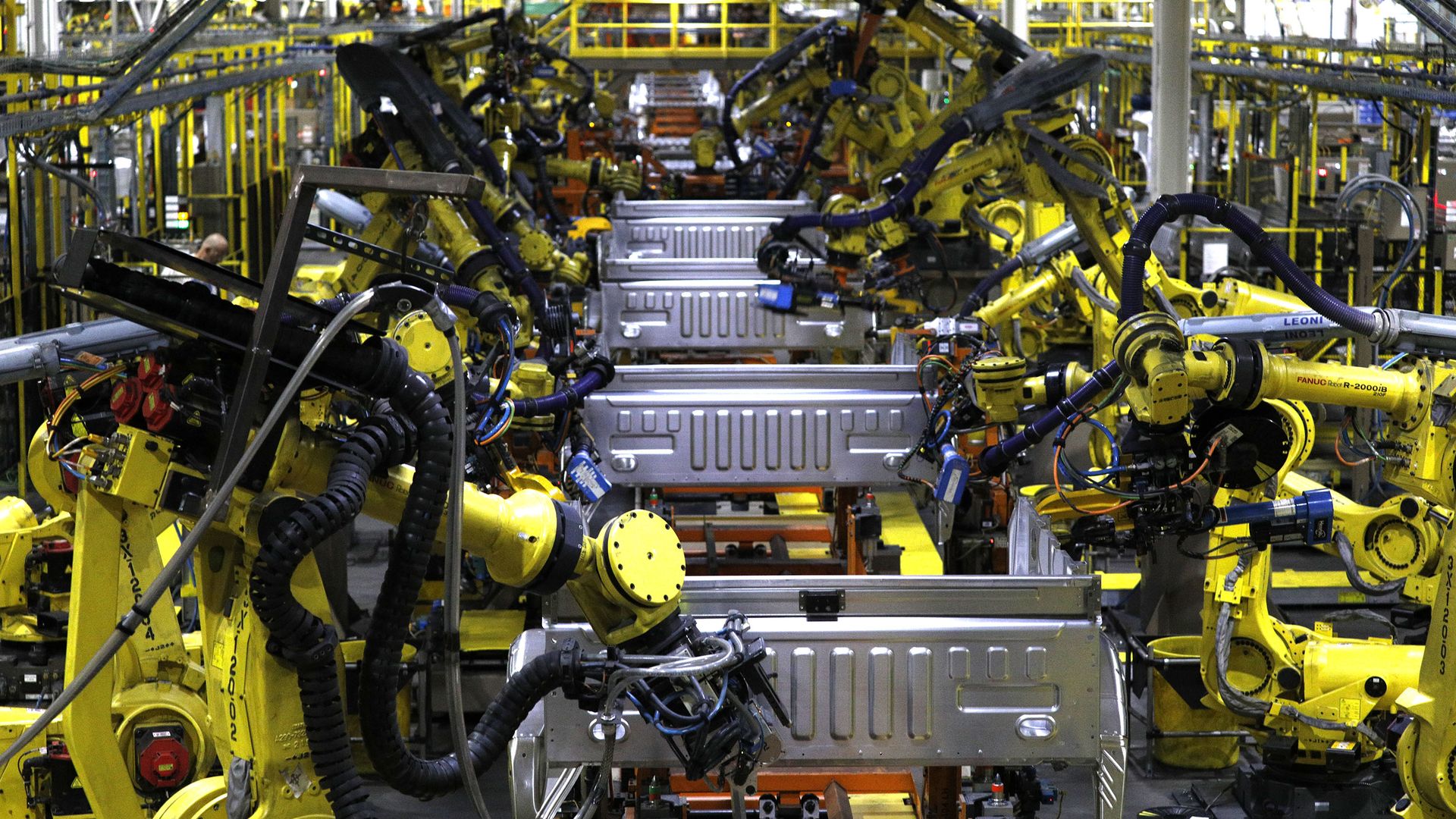 Automation will have the biggest impact on entry-level and older workers, because more of their jobs tend to be routine or physical in nature and are most likely to be taken over by machines and algorithms, according to a forthcoming McKinsey Global Institute report.
Why it matters: Almost 40% of U.S. jobs are in categories expected to shrink between now and 2030.
Automation will affect some of the country's largest occupational categories: office support, food service, production work, customer service and retail sales.
The hollowing out of middle-wage work will likely continue, per the report, without deliberate intervention to provide workers with skills they need to get higher-paying jobs.
Women may be better positioned than men for the automation-era jobs, with McKinsey data suggesting women could capture 58% of net job growth through 2030.
That's largely because of women's heavy representation in health professions and personal care work.
The catch: Many of those jobs are not high-paying.
Go deeper: The next big inequality crisis
Go deeper