Senate considering big changes to how Medicare pays for drugs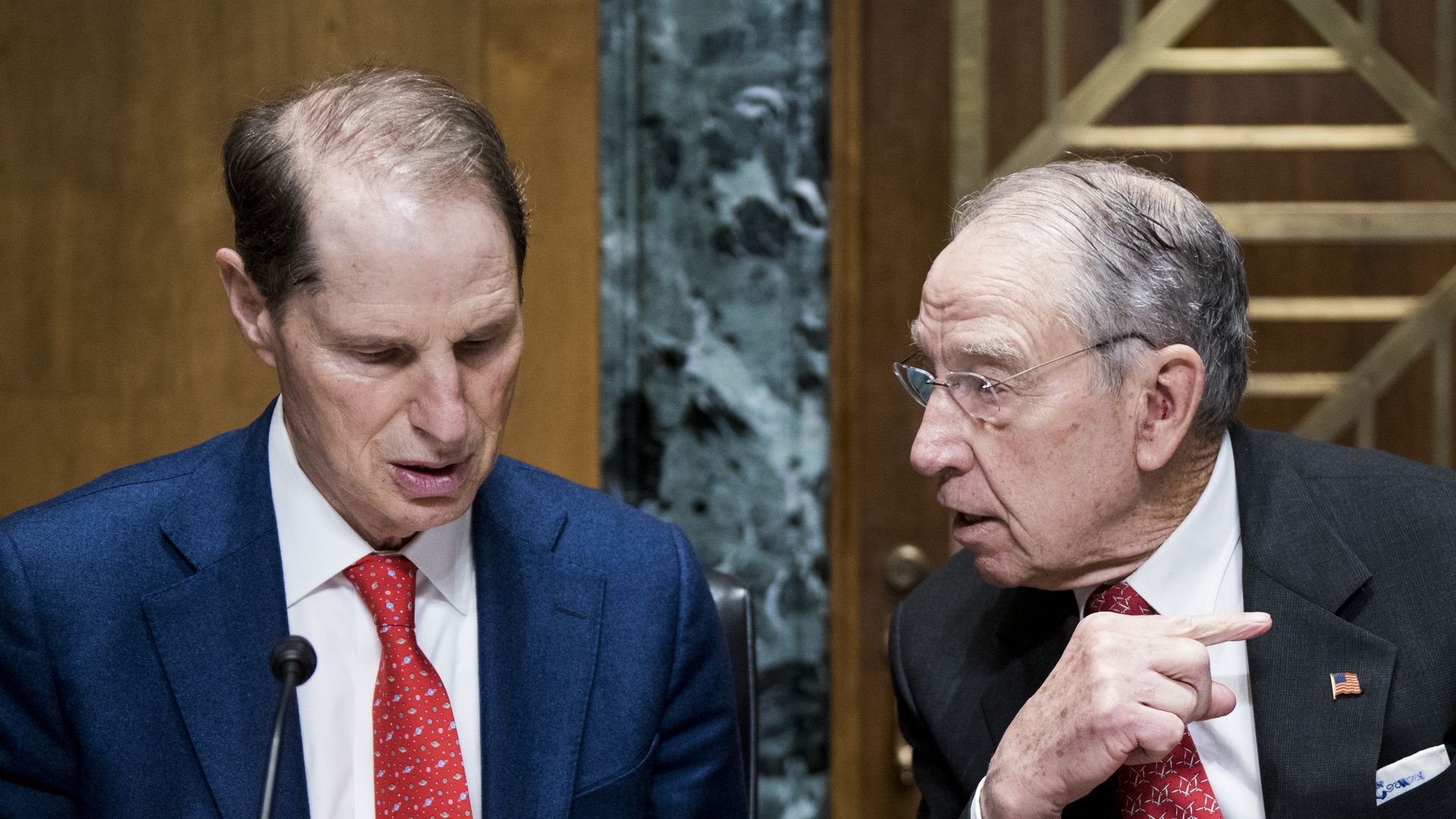 A group of senators is considering a plan to limit how much drug companies can raise their prices in Medicare's prescription drug benefit, among other changes.
The big picture: Some of the proposals would majorly restructure the way Medicare pays for drugs and are sure to draw massive industry pushback — if lawmakers can even agree to them.
Driving the news: Senate Finance Committee Chairman Chuck Grassley and the committee's top Democrat, Ron Wyden, have been negotiating a drug price package. Grassley briefed Republican members yesterday on the discussions.
There's general agreement on a handful of measures, two Senate aides familiar with the negotiations said, including restructuring how Part D's catastrophic phase is financed, capping seniors' out-of-pocket costs and limiting price increases in Part B to the inflation rate.
Drug companies — which currently don't pay any portion of the catastrophic phase — would be on the hook for some of it, but it's not yet clear how much, according to the aides and a senator who was in yesterday's meeting.
Yes, but: Limiting price increases in Part D to the inflation rate is more controversial, as is a proposal to allow Medicaid to pay for gene therapies over time and based on their outcomes.
"I don't think you have to do government-required pricing, or price baking, to be able to control costs," said Sen. Johnny Isakson.
Administration officials, including HHS Secretary Alex Azar and the head of the Domestic Policy Council, Joe Grogan, attended yesterday's meeting.
"The White House and HHS are unified in support of what Chairman Grassley is doing to help protect seniors from outrageous drug prices, improve Medicare for the long haul, and take needed steps forward in how Parts B and D operate," a senior White House official said.
Go deeper