How ShakeAlert is preparing for the West Coast's next "Big One"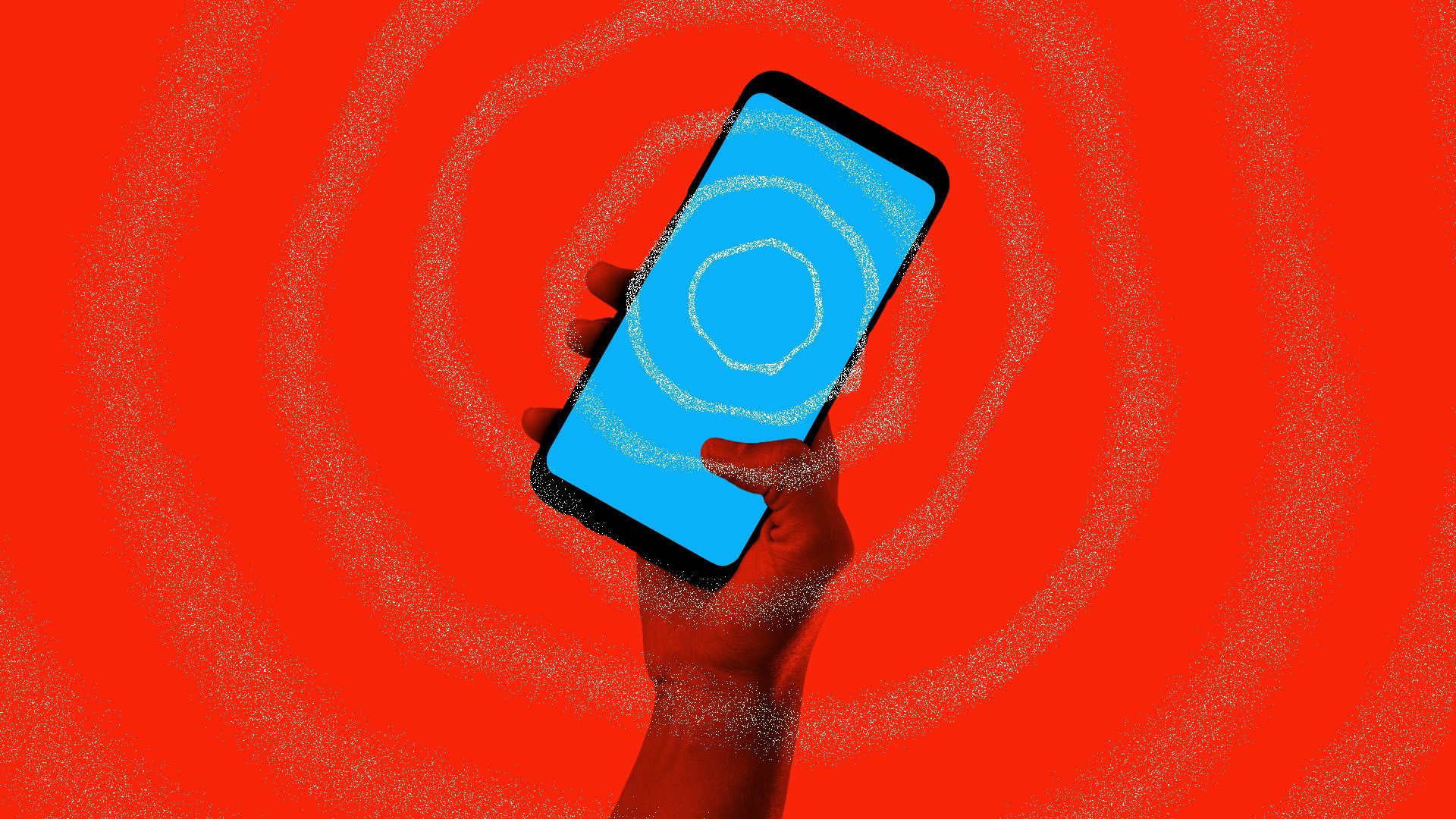 When the next "Big One" hits, the U.S. Geological Survey really hopes you'll pay attention to the alert on your phone.
Why it matters: The ShakeAlert system, installed along the West Coast, can provide anywhere from seconds up to a minute of warning to areas outside the epicenter that a big quake is on the way.
"Depending on the distance, that could be enough time to automatically slow trains, stop industrial machines, start generators, pull a surgical knife away from a patient or tell students to put the 'drop, cover and hold' drill into action," the AP reports.
Between the lines: The system didn't alert anyone this time, and that was on purpose.
The app "will only send out a ShakeAlert — that is, the message — if a particular area experiences a level of shaking that's potentially damaging," Robert-Michael de Groot of the USGS told The Verge.
"This is why we're saying that it worked exactly as intended because the earthquake was out in Ridgecrest, which is about 150 miles or so from Los Angeles."
In LA, "ShakeAlerts only get sent to people when there's potentially damaging shaking — where things get broken or people can get hurt."
"If people are getting ShakeAlerts every single time there's an earthquake, people are going to begin to ignore them."
The bottom line: A warning only works if people heed it, and hopefully that moment doesn't come for a very long time.
Go deeper ... In photos: California's historic earthquakes, less than two days apart
Go deeper