Israeli education minister calls intermarriage rate of U.S. Jews "second Holocaust"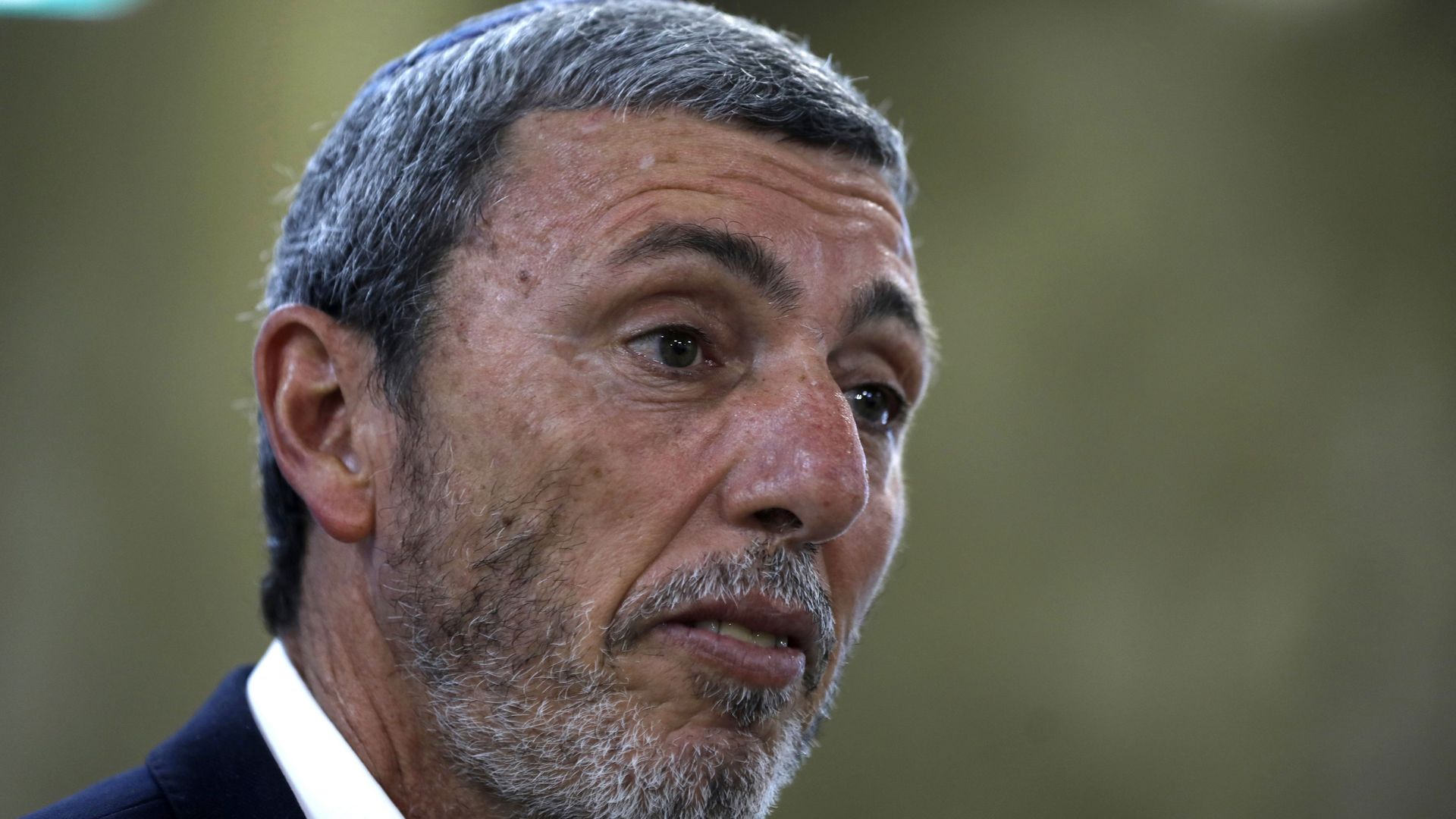 Israel's newly appointed Minister of Education Rafi Peretz said at a Cabinet meeting on July 1 that the rate of intermarriage among U.S. Jews is "like a second Holocaust," according to 3 people who were in the room.
Why it matters: Peretz, a former chief rabbi of the Israeli army, is the leader of a bloc of ultra right-wing religious parties. Prime Minister Benjamin Netanyahu was personally involved in forming this political bloc, which also includes the Jewish supremacist "Jewish Power" party. If Netanyahu wins the upcoming elections, Peretz will likely stay on as education minister.
Peretz's remarks represent the growing rift between the Orthodox parts of Israeli society and politics, and the majority of U.S. Jews who are much more liberal, and most of whom identify with the Reform or Conservative denominations.
How it happened: The July 1 Cabinet meeting included a briefing by Dennis Ross, chairman of the board of the "Jewish People Policy Institute" and a senior official in the Obama, Bush, and Clinton administrations, on trends in Jewish communities around the world, in particular in North America.
During Ross' briefing, the ministers discussed the growing rate of marriages between Jews and non-Jews in America.
Peretz said the assimilation of Jews around the world and mostly in the U.S. was "like a second Holocaust," and added that due to intermarriages in the last 70 years the Jewish people "lost 6 million people." Peretz's spokesman confirmed this account.
Minister of Energy Yuval Steinitz pushed back on Peretz's remarks and said assimilation wasn't a critical problem. Steinitz added: "First we need to stop disregarding and looking down on Jews in America that see themselves as Jews not only religiously but even more culturally and historically."
Netanyahu concluded the discussion by saying he is less concerned by political trends among U.S. Jews who are more liberal than by the demographic trends.
Netanyahu added that growing numbers of U.S. Jews are drifting away from Jewish traditions, a trend that is hard to reverse.
The big picture: A State Department report on religious freedom, released 2 weeks ago, mentioned concerns raised by U.S. Jews over religious freedom in Israel.
The report mentioned the fact the Orthodox Chief Rabbinate has exclusive control over marriage, divorce, and burials for Jews and does not recognize the Reform and Conservative denominations.
Another example in the report was the suspension by Netanyahu's government of an agreement to make prayer at the Western Wall more inclusive.
What's next: Secretary of State Mike Pompeo will hold a ministerial meeting on religious freedom next week in Washington with foreign ministers from around the world.
Israel Katz, Israel's new foreign minister, is going to attend the meeting. This will be Katz's first official visit to Washington, and he is likely to have a bilateral meeting with Pompeo. 
Go deeper