Justice Dept. seeks to block Democrats' subpoenas for Trump businesses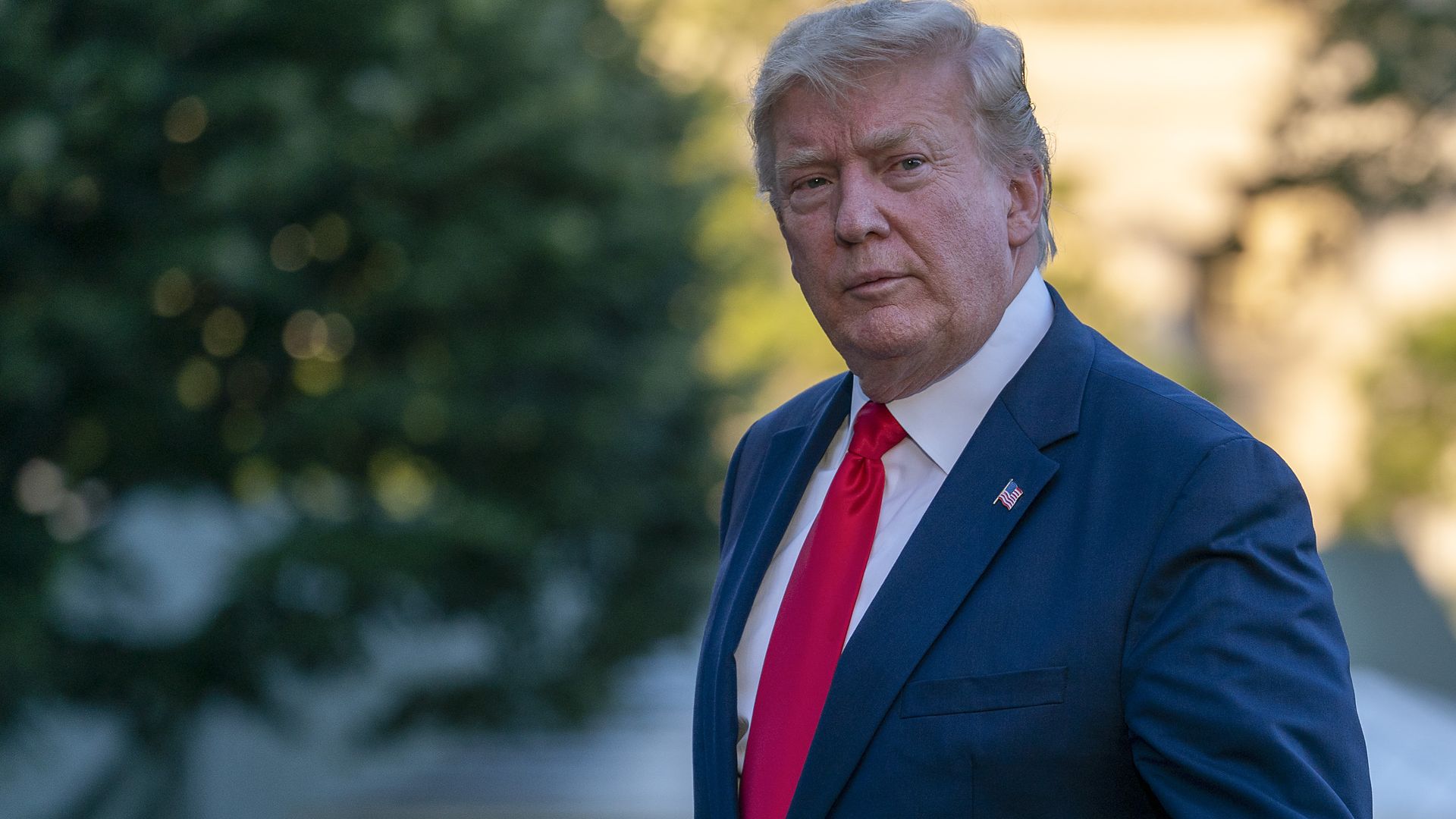 The Justice Department is seeking to block congressional Democrats' subpoenas on Trump businesses, including the Trump Organization, as part of a lawsuit alleging the president violated the Constitution by profiting from foreign governments without Congress' review, CNN writes.
What's happening: Over three-dozen subpoenas were issued for Trump companies' tax returns and records related to company assets. The deadline to reply is July 29. They're also seeking information about various Trump properties, including his Mar-a-Lago resort. The Justice Department attempted to quash the move in an appeals court Monday, defying a federal judge's ruling last month allowing Democrats to proceed with the request.
DOJ says the subpoenas would likely cause Trump "irreparable injury," calling the measure as an "intrusive discovery into his personal finances based on the public office he holds."
The Democrats' suit argues that Trump violated the Emoluments Clause of the U.S. Constitution, which requires members of Congress to review the president's business relations with foreign nations.
Between the lines: The pursuit of Trump's financial records is playing out between several committees and courtrooms. Congressional Democrats, led by House Judiciary Chairman Rep. Jerry Nadler and Sen. Richard Blumenthal, are represented by the Constitutional Accountability Center.
Go deeper: N.Y. Gov. Cuomo signs bill allowing release of Trump's state tax returns
Go deeper