ICE uses driver's license photos for facial recognition searches: Report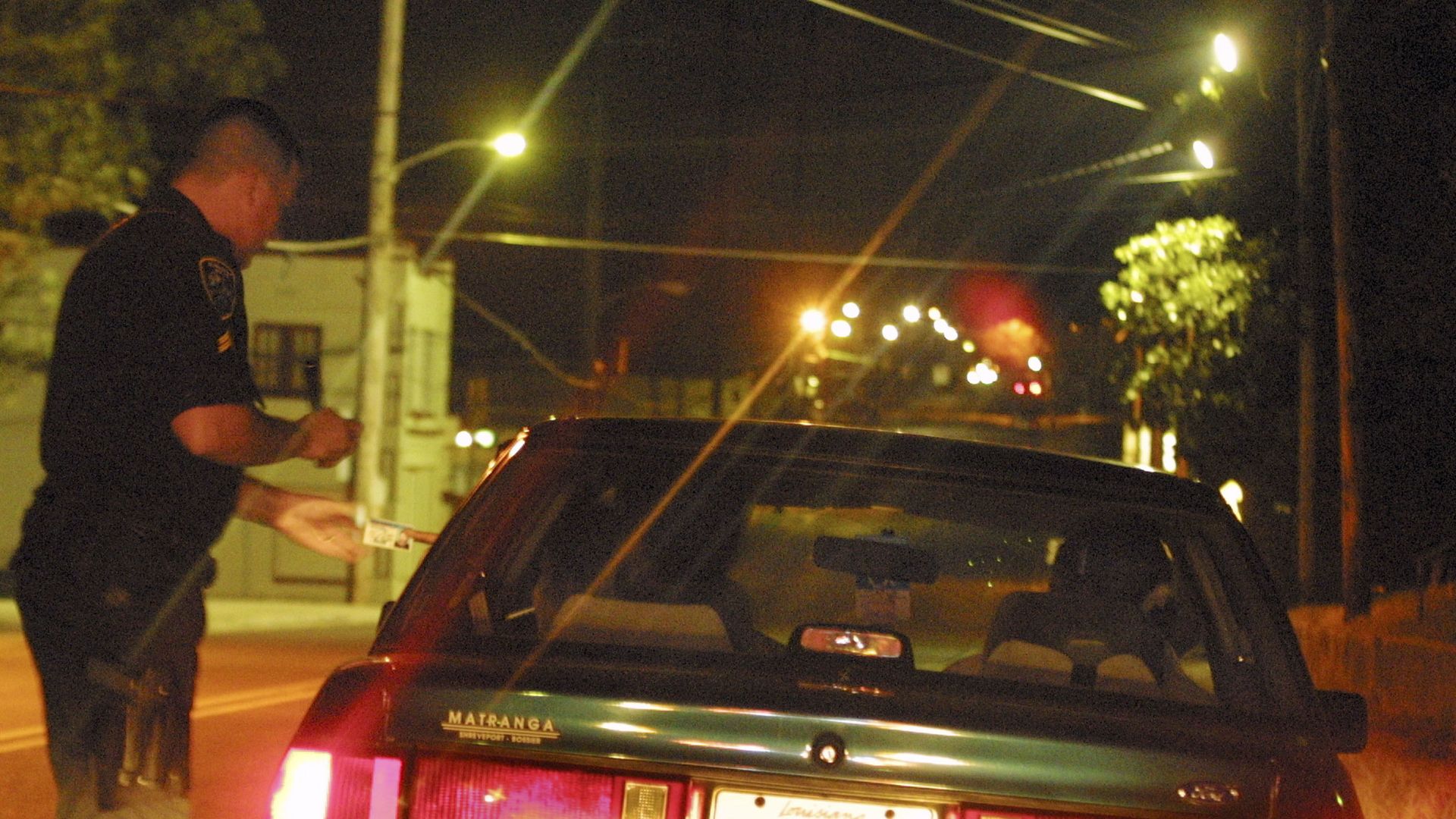 The FBI and Immigration and Customs Enforcement have been using driver's license photos for facial recognition searches without their owners' knowledge or consent, the Washington Post first reported Sunday.
Why it matters: This is the "first known instance of ICE using facial recognition technology to scan state driver's license databases, including photos of legal residents and citizens," notes the New York Times, which reviewed the details that Georgetown Law's Center on Privacy and Technology obtained via public records requests.
In Utah, Vermont, and Washington, undocumented people come out of the shadows to get drivers licenses. ICE then asks those DMVs to run face recognition searches to find and deport them."
— Center on Privacy & Technology founding director
Alvaro Bedoya tweet
The big picture: Lawmakers including House Oversight Committee members have expressed concern previously over aspects of the FBI facial recognition database. The NYT notes that use of such technology by law enforcement is neither new nor rare, with more than 2 dozen states allowing law enforcement to request searches against driver's license databases.
A Government Accountability Office report published in June shows the FBI has been accessing state law enforcement photo databases for nearly a decade, in particular those concerning visa and driver's license applications.
In May, San Francisco became the first major U.S. city to ban facial recognition technology by police and municipal agencies. However, Federal law enforcement is exempt.
What they're saying: The FBI referred the WashPost to the testimony that deputy assistant director Kimberly Del Greco gave to Congress in June in which she said facial-recognition technology is critical "to preserve our nation's freedoms, ensure our liberties are protected, and preserve our security."
ICE declined to answer the WashPost's questions because it said "investigative techniques are generally considered law-enforcement sensitive."
Go deeper: Congress questions FBI over facial recognition database
Go deeper