Exclusive excerpt: Justice Kennedy's secret meeting with Trump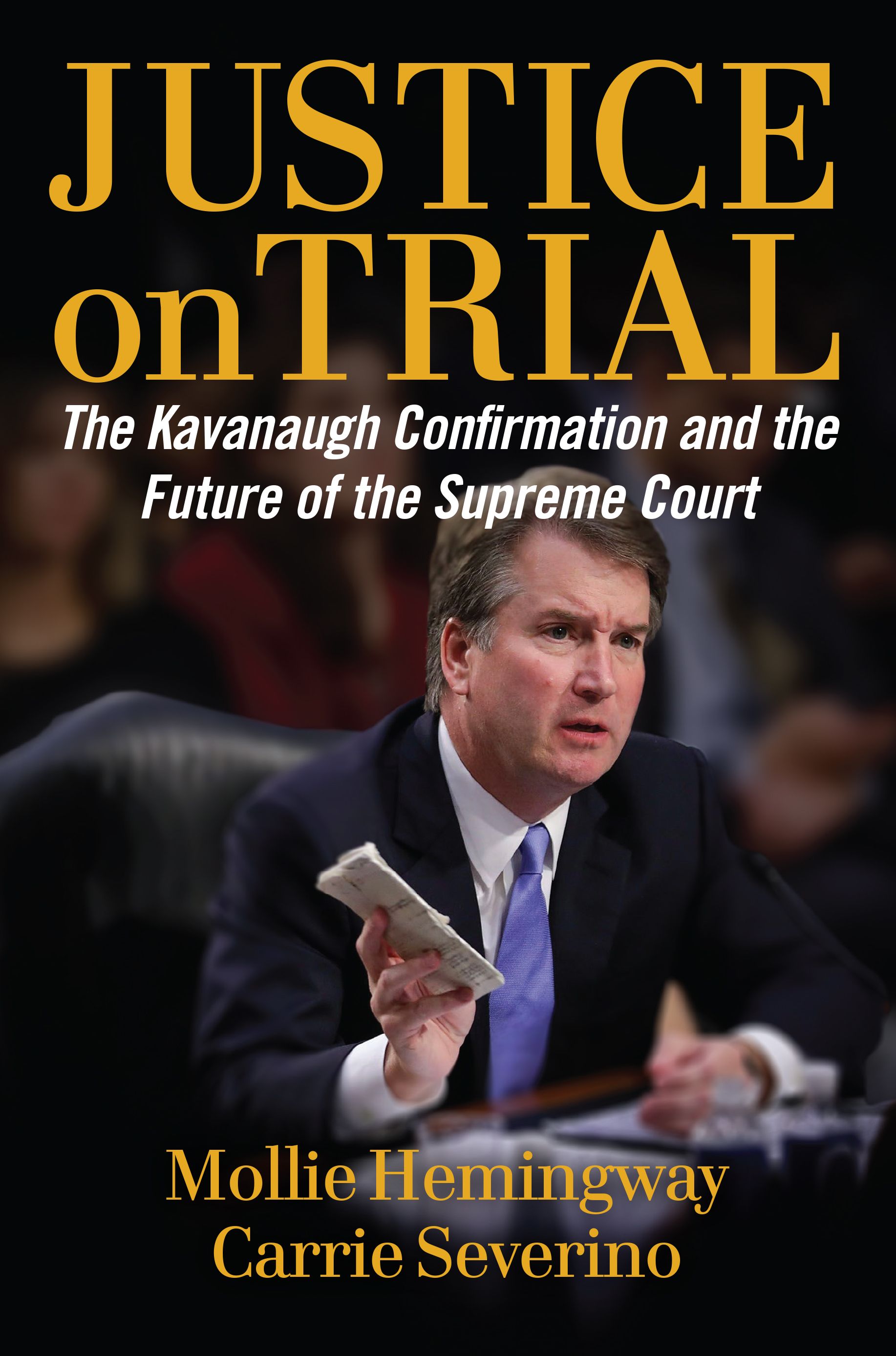 A new book by the Judicial Crisis Network's Carrie Severino and The Federalist's Mollie Hemingway has some colorful, behind-the-scenes details about the secret White House meeting where former Justice Anthony Kennedy told President Trump he was planning to retire.
Details: Severino and Hemingway write that Assistant Attorney General Steve Engel, who had previously clerked for Kennedy, met with the justice at an outdoor café near the National Gallery of Art's Sculpture Garden two days before the Supreme Court broke for summer recess.
The account — including how Kennedy arranged to slip into the White House residence and meet with Trump unnoticed — is in "Justice on Trial: The Kavanaugh Confirmation and the Future of the Supreme Court," out Tuesday.
More from the book:
Kennedy explained his plans to announce his retirement in the coming days and asked Engel to have then-White House counsel Don McGahn arrange a meeting "without anyone's noticing."
On the last day of the Supreme Court's term, Kennedy informed his colleagues of his plans.
Later that day, McGahn "quietly arranged" that a White House car with a pre-cleared driver would take Kennedy to the White House, where then-chief of staff John Kelly had arranged for Trump "to leave his lunch promptly at one o'clock and come to the White House residence, where the justice would be waiting with McGahn."
Kennedy and Trump chatted for about 20 minutes, and then the justice handed him a letter with a formal announcement of his resignation.
Go deeper:
Go deeper