Elizabeth Warren's campaign says it raised $19.1 million in Q2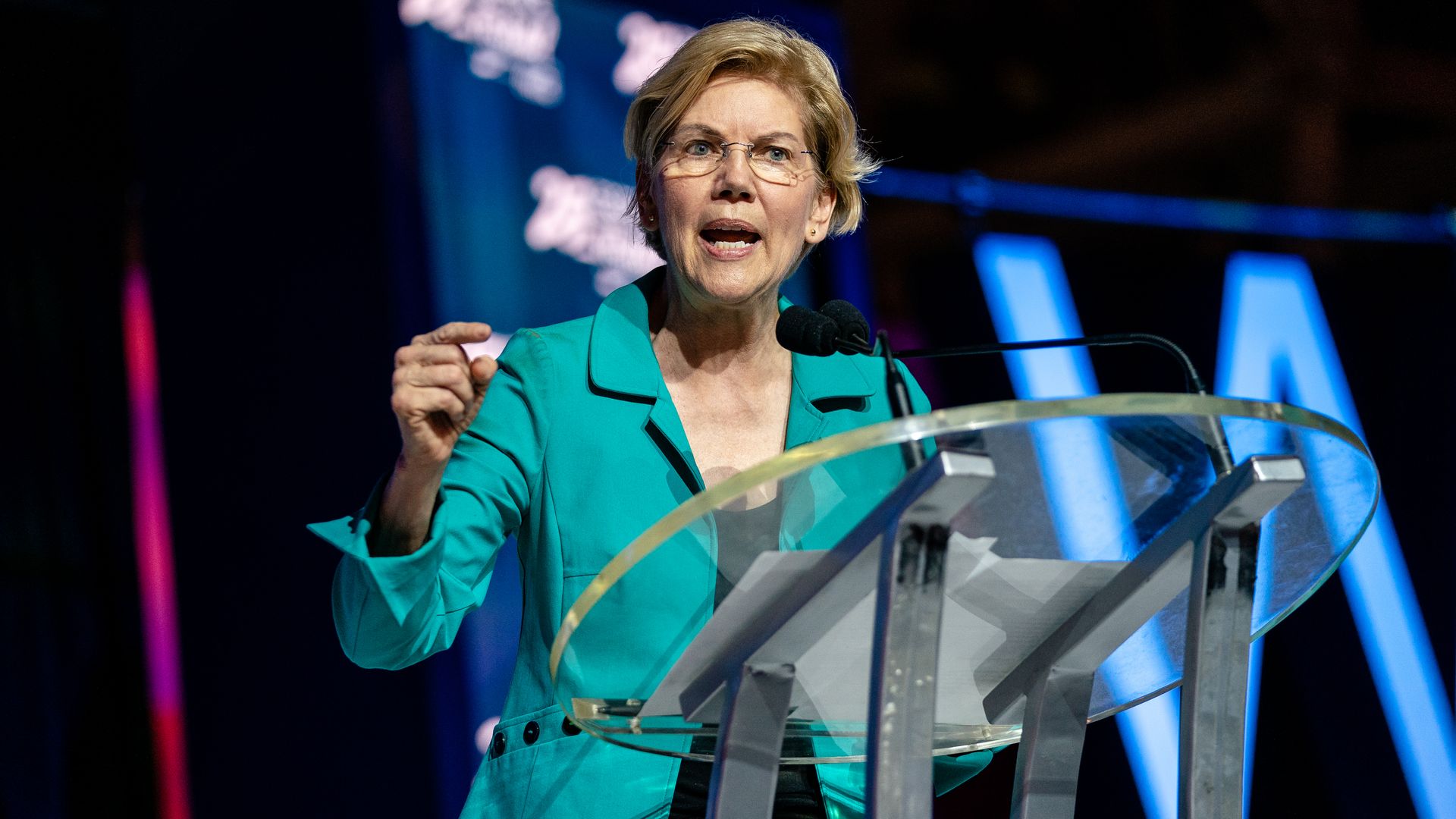 Elizabeth Warren's presidential campaign announced today that it raised over $19.1 million in the last three months from 384,000 donors.
Why it matters: It isn't the biggest Q2 haul among the 2020 Democrats (Mayor Pete has raised over $24 million) but it shows the strength of Warren's grassroots support.
Warren doesn't do big-dollar fundraisers. The majority of these donations came from small contributions online, the average being $28.
And her campaign says over 80% of their donors gave for the first time this quarter, suggesting her campaign is gaining traction.
The big picture: Warren is focused on talking to as many voters as possible, which may have helped with fundraising.
She's held 107 town halls, taken 36,000 selfies with voters at her events and visited 23 states plus Puerto Rico since announcing her presidential bid, her campaign said.
And she's invested heavily in staff, hiring a little more than 300 people, 60% of whom are in the four early states (Iowa, New Hampshire, Nevada and South Carolina), per the campaign.
Go deeper: Track the 2020 Democrats' Q2 fundraising numbers.
Go deeper