California Rep. Eric Swalwell drops out of 2020 presidential race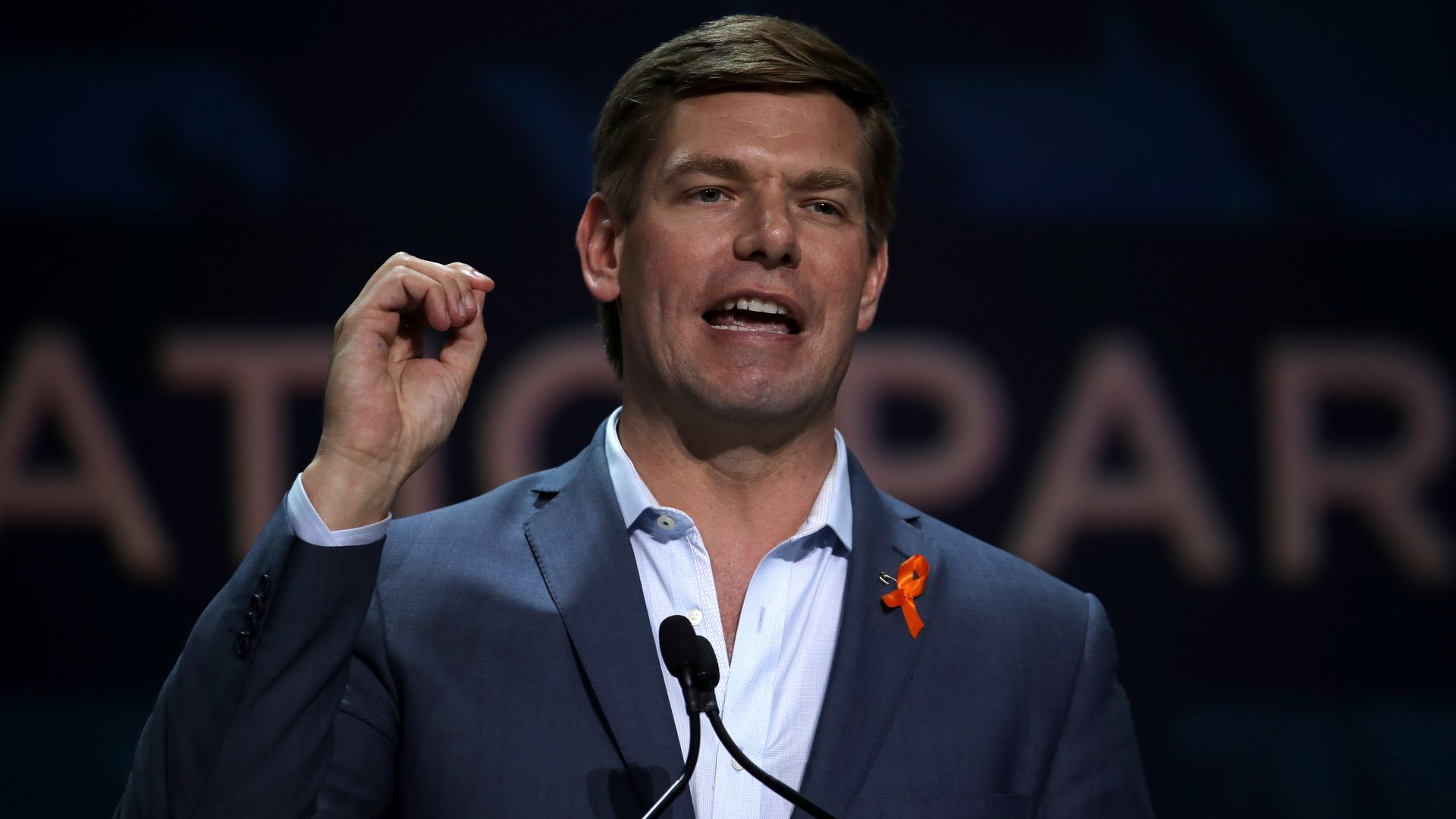 Democrat Rep. Eric Swalwell said at a press conference on Monday that he is dropping out of the 2020 presidential race to seek another term representing his California district in Congress.
Why it matters: Swalwell is the first of Democratic candidates who qualified for the debates to drop out of the primary campaign. His decision potentially alleviates the need for a tiebreaker in the upcoming debates on July 30-31. As of Monday, 21 candidates -- including Swalwell -- had provisionally qualified for the 20 debate slots.
What they're saying: Swalwell cited stalled polling numbers and fundraising as his reasons for dropping out.
"Being honest with ourselves, we had to look at how much money we were raising, where we were in the polls."
Swalwell's final fundraising numbers come out in a week, but he said he thinks his campaign brought in just under $850,000.
The congressman added that he felt he'd made a significant difference among his primary rivals on his key issue of gun control.
Of note: There are still 24 Democrats running for the nomination. A tiebreaker could still be needed if Miramar, Fla., Mayor Wayne Messam, Rep. Seth Moulton, former Rep. Joe Sestak or former Sen. Mike Gravel qualifies for the next debate.
Between the lines: Swalwell had struggled to gain traction in the race, making his candidacy an overall longshot. While a handful of frontrunners have seen high polling numbers, Swalwell and others have had difficulty reaching even single-digit recognition.
Go deeper