New job: "Screen consultants" help harried parents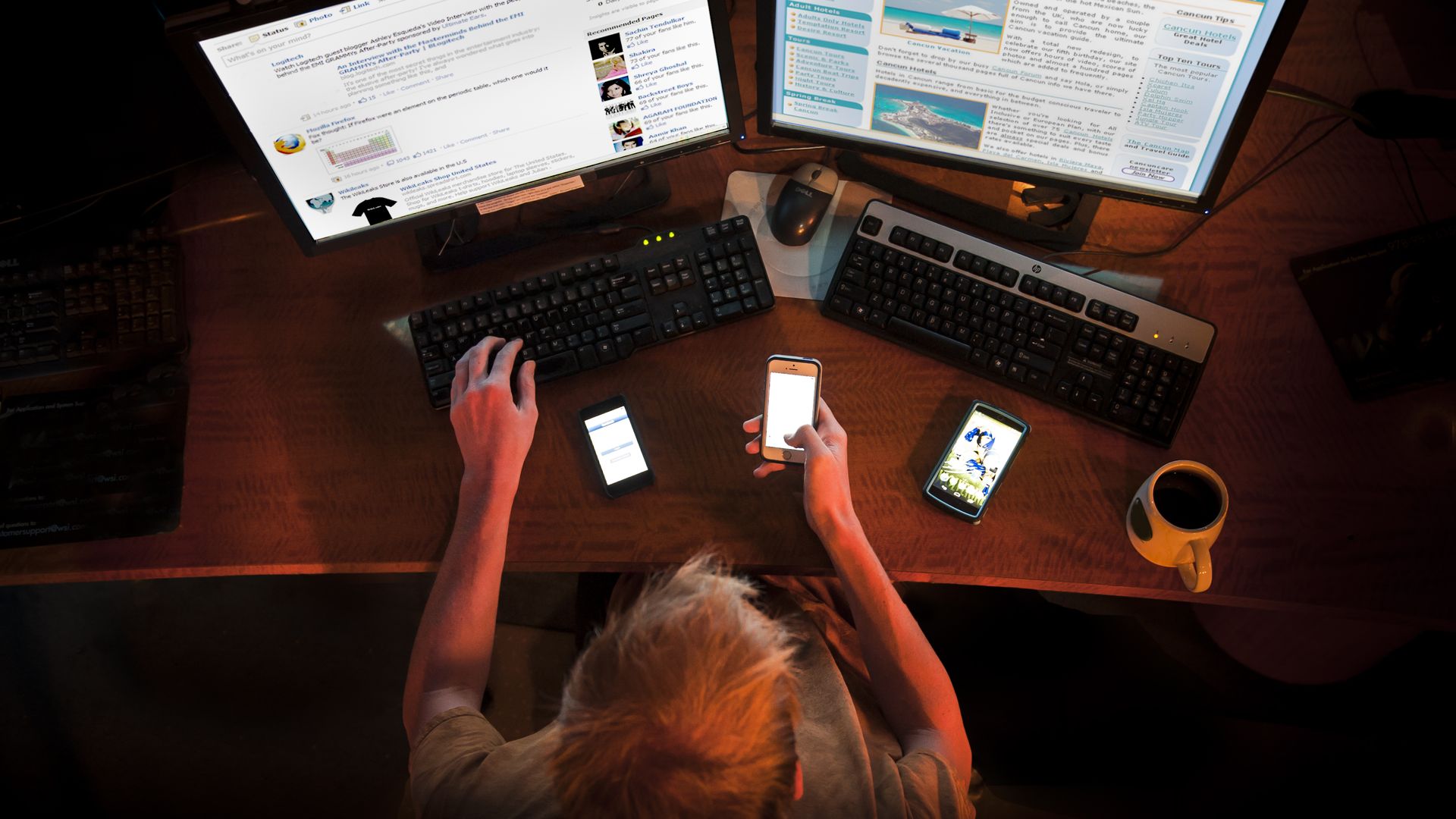 A "screen-free parenting coach" economy has sprung up around the U.S. as parents try to figure out how to wrangle smartphones out of their kids' hands, reports the New York Times.
Why it matters: Concern over screen time and smartphone use is particularly "rampant" among well-off parents, per the Times. It remains unknown "what screens will make of society, good or bad."
Yes, but: Dr. Eric Reischer, a psychologist, says the new screen consultant economy and screen addiction are both "part of the mind-set that gets us stuck on our phones in the first place — the optimization efficiency mind-set. We want answers served up to us."
How it works: Screen consultants will meet with families at homes, schools, churches and synagogues, per the Times. They focus on getting kids active. Some parents are also taking the No-Phone Pledge — promising not to give their children smartphones until they are in the 8th grade, found the NYT.
Go deeper