Elizabeth Warren's 2020 plan to improve work life for women of color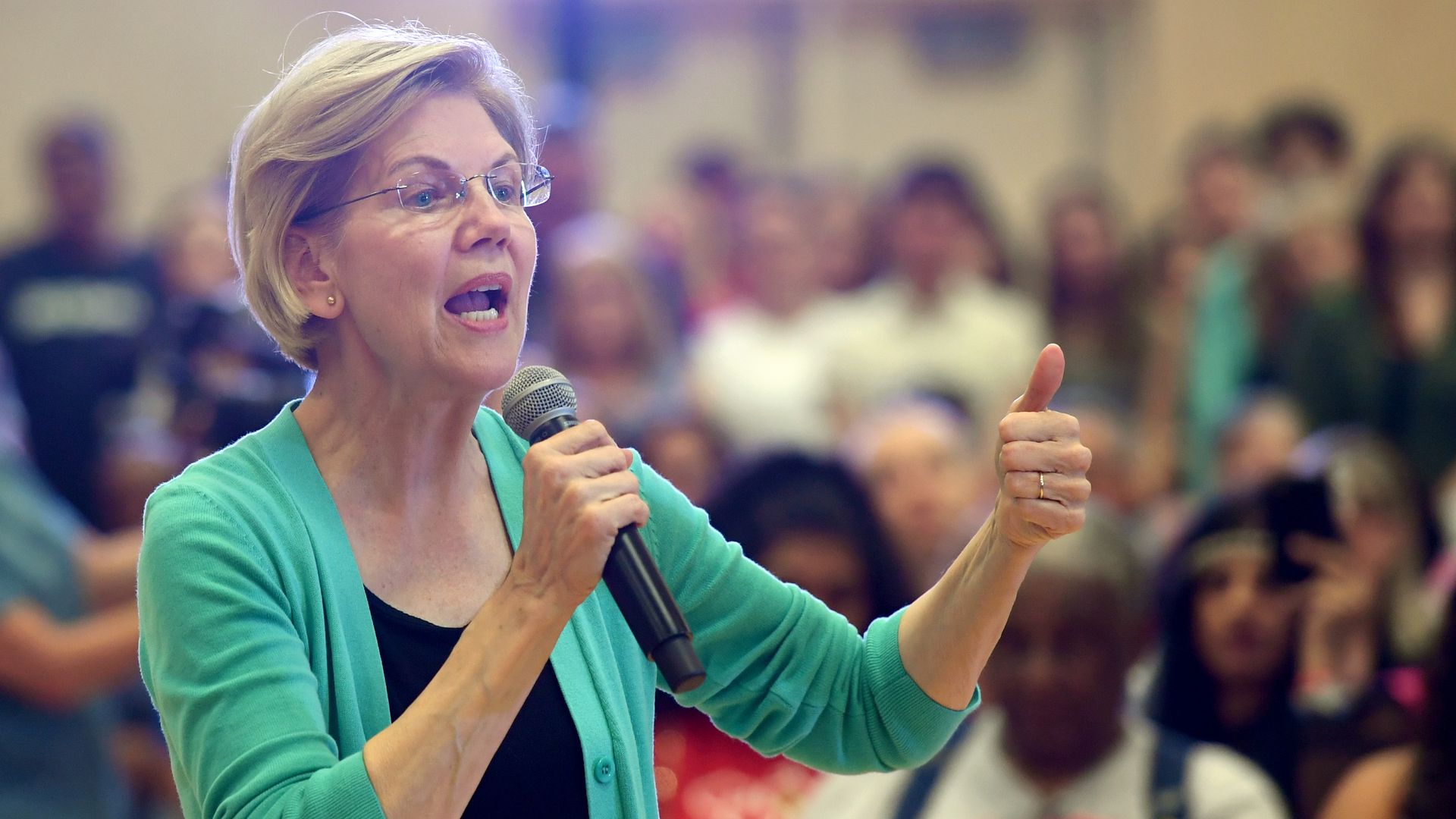 Sen. Elizabeth Warren (D-Mass.) has introduced a new 2020 plan on Friday to improve the working conditions and pay for women of color, relying on the power of executive orders that she would sign Day 1 of her presidency.
The big picture: Warren says these executive actions are part of a broader plan to ensure equal opportunities and financial security for women of color. Warren has outlined plans for universal child care, affordable housing and student debt cancellation.
Details:
Warren will deny federal contracts to companies that have poor records of prioritizing diversity and equal pay.
She plans to ban federal contractors from asking job applicants for past salaries and criminal histories.
All federal contractors must increase their minimum wages to $15 and provide benefits.
Warren plans to support diversity in the federal government by creating paid fellowship programs for minority and low-income applicants.
She says her Equal Employment Opportunity Commission will closely monitor fields in which women are more likely to face discrimination, but fail to report it.
Go deeper: Elizabeth Warren on the issues, in under 500 words
Go deeper