Midwest racks up as much as $12.5 billion in 2019 weather damage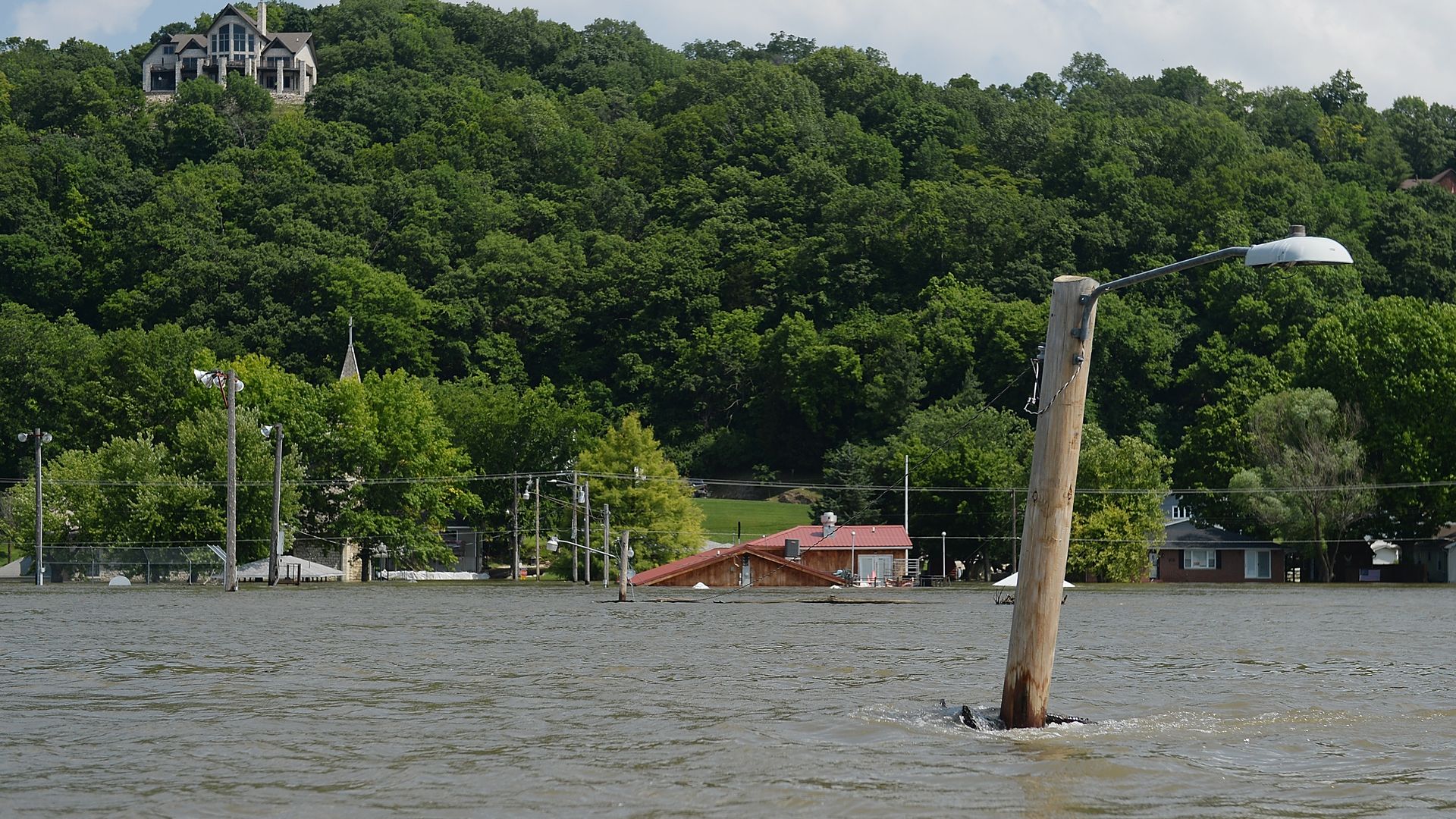 AccuWeather is predicting as much as $12.5 billion in damages throughout the Midwest after months of flooding has ravaged the region, according the the Wall Street Journal.
Catch up quick: The first half of 2019 is on its way to becoming the wettest on record due to snowmelt and flooding, largely in the Midwest, according to the National Oceanic and Atmospheric Administration. The ensuing damage has been extremely costly to Midwestern infrastructure and industries, particularly with agriculture.
Officials in Iowa are estimating the first round of flooding alone cost the state $2 billion in losses.
Illinois' state transportation department estimates more than 1,000 miles of road will require cleaning.
In Nebraska, only 10 of the 21 bridges that had to be closed have reopened, and repairs on the rest may not be finished until fall 2020.
Where it stands: "All but two of the 15 states through which the Missouri and Mississippi rivers flow have received federal disaster declarations for storms and multiple rounds of flooding this spring," the Journal notes.
But the repairs will still be timely, and many states will still continue experiencing economic losses while waiting.
Go deeper