Medical marijuana and sports betting are top issues for NFL's CBA talks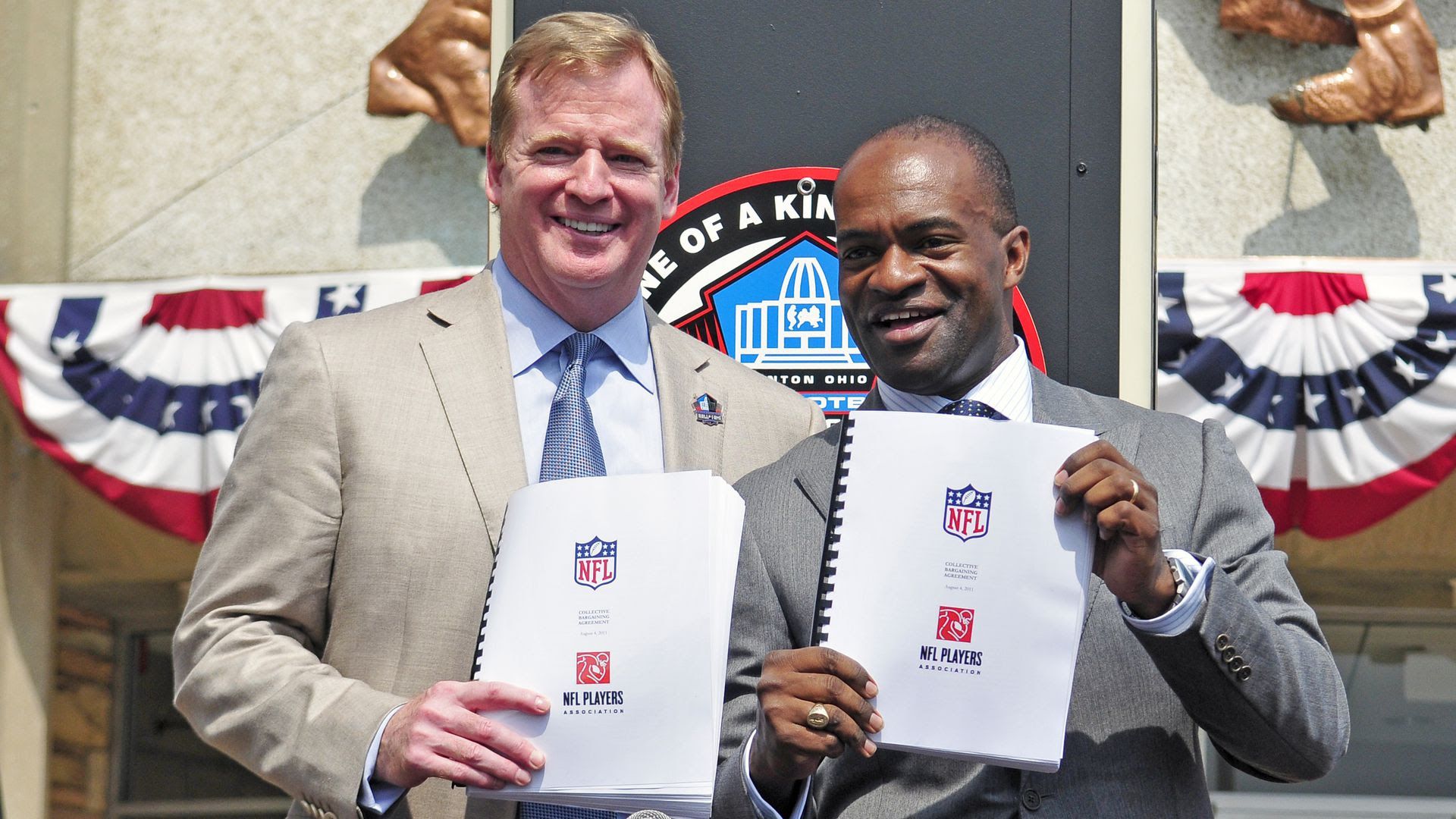 The NFL and NFLPA will sit down at the negotiating table later this month to begin negotiating a new collective bargaining agreement.
Why it matters: The current CBA doesn't expire until after the 2020 season, but both sides seem optimistic that they can secure a new deal relatively quickly.
In fact, ESPN reports that the owners appear motivated to get a deal done as early as the start of the 2019 season because of their planned "NFL 100" marketing campaign and the impending end of their TV rights deals.
The big issues:
Medical marijuana: Pot is one of the nation's latest booming businesses. Players think it has a place in football medicinally, and owners say they're willing to discuss a new drug policy.
Season length: Owners have broached the idea of an 18-game regular season, despite player safety concerns. NFL commissioner Roger Goodell discussed the issue in May, along with the idea of adding more playoff teams as a tradeoff.
Guaranteed money: The push for more guaranteed money across the life of contracts has picked up steamover the past few seasons, especially as players look across the aisle at their NBA counterparts.
Sports betting: The NFL's next big cash cow will be the data and marketing partnerships that it forms with sports betting operators (like the one it already has with Caesar's Palace). Which brings us to...
Athlete data: Player-tracking data is worth loads of money in today's sports betting age and quite literally powers some in-play bets. Naturally, players will want a cut of that money.
The bottom line: The vibe is completely different than it was at the tail end of the previous CBA, which resulted in a brief lockout in 2011.
Go deeper: Where the major sports leagues stand on weed
Go deeper