Justice Department scrambles on citizenship question after Trump tweet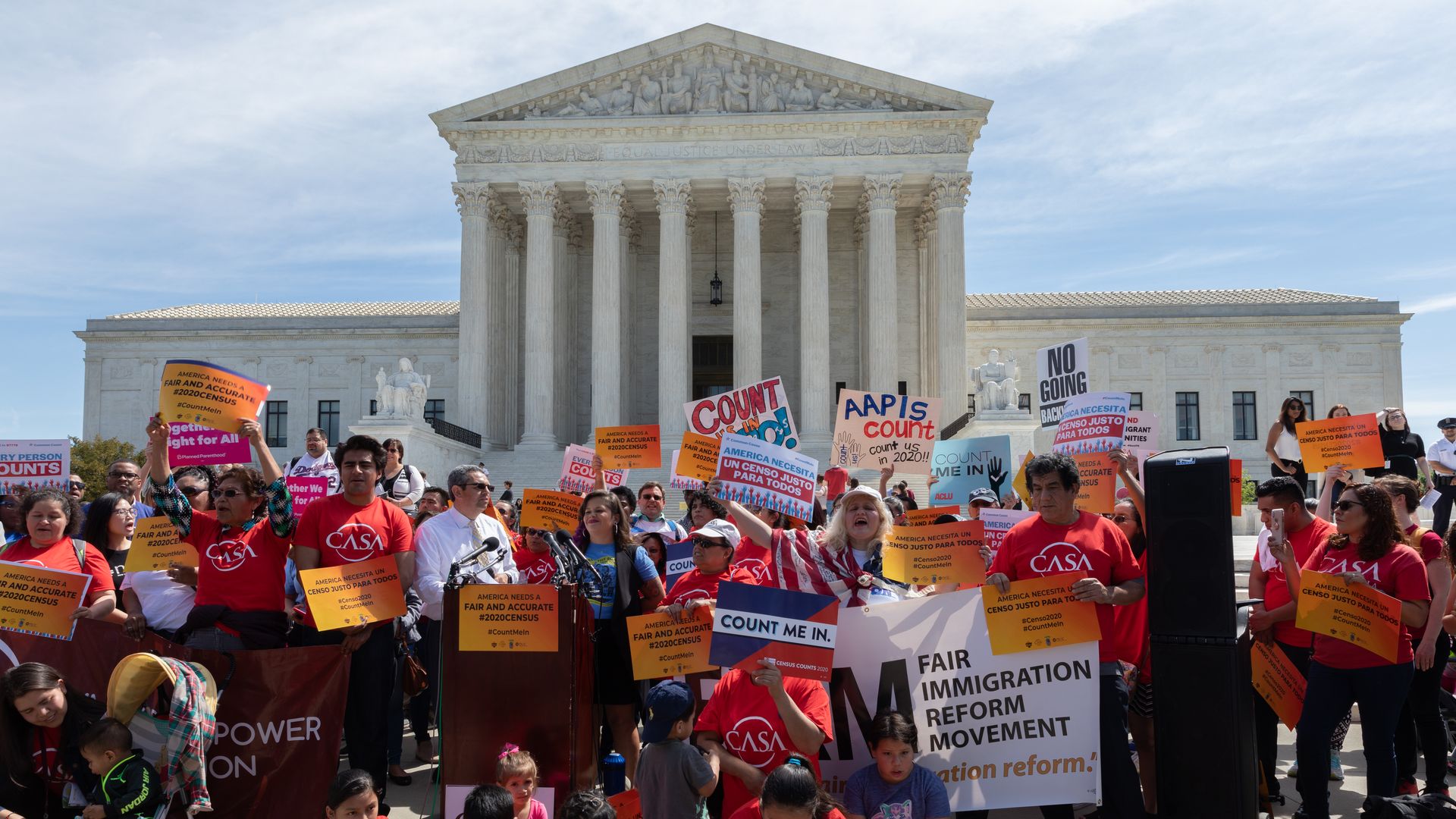 A day after the Departments of Justice and Commerce announced the 2020 Census would not ask respondents about their citizenship, the DOJ stated that it was instructed by President Trump to continue looking for a way to include it on the survey.
State of play: The Supreme Court ruled last week that the Trump administration cannot add the controversial question to the 2020 Census unless it does a better job of explaining why that question is necessary. However, Trump tweeted Wednesday that the administration is "absolutely moving forward" with plans to include the question.
As confusion over Trump's tweet mounted:
Judge George J. Hazel of the United States District Court — who is overseeing Maryland lawsuits against the Commerce Department's efforts to add the citizenship question — held a conference call with lawyers on the case, per the New York Times.
During the call, Assistant Attorney General Jody Hunt said, "We at the Department of Justice have been instructed to examine whether there is a path forward, consistent with the Supreme Court's decision, that would allow us to include the citizenship question on the census," according to a court filing.
Hazel later ordered that the Trump administration clarify by Friday afternoon whether it is adding the question to the Census or not.
The bottom line: It's not clear what the administration can do to reverse the Supreme Court's decision, aside from working its way through a new legal rationale to try to address the issues the court raised, Axios' Sam Baker writes. However, that process may not be able to move quickly enough.
On Tuesday, Commerce Secretary Wilbur Ross said "the Census Bureau has started the process of printing the decennial questionnaires without the question."
Go deeper