Updated Jul 3, 2019 -

World
White House to announce new steps on Israeli-Palestinian peace plan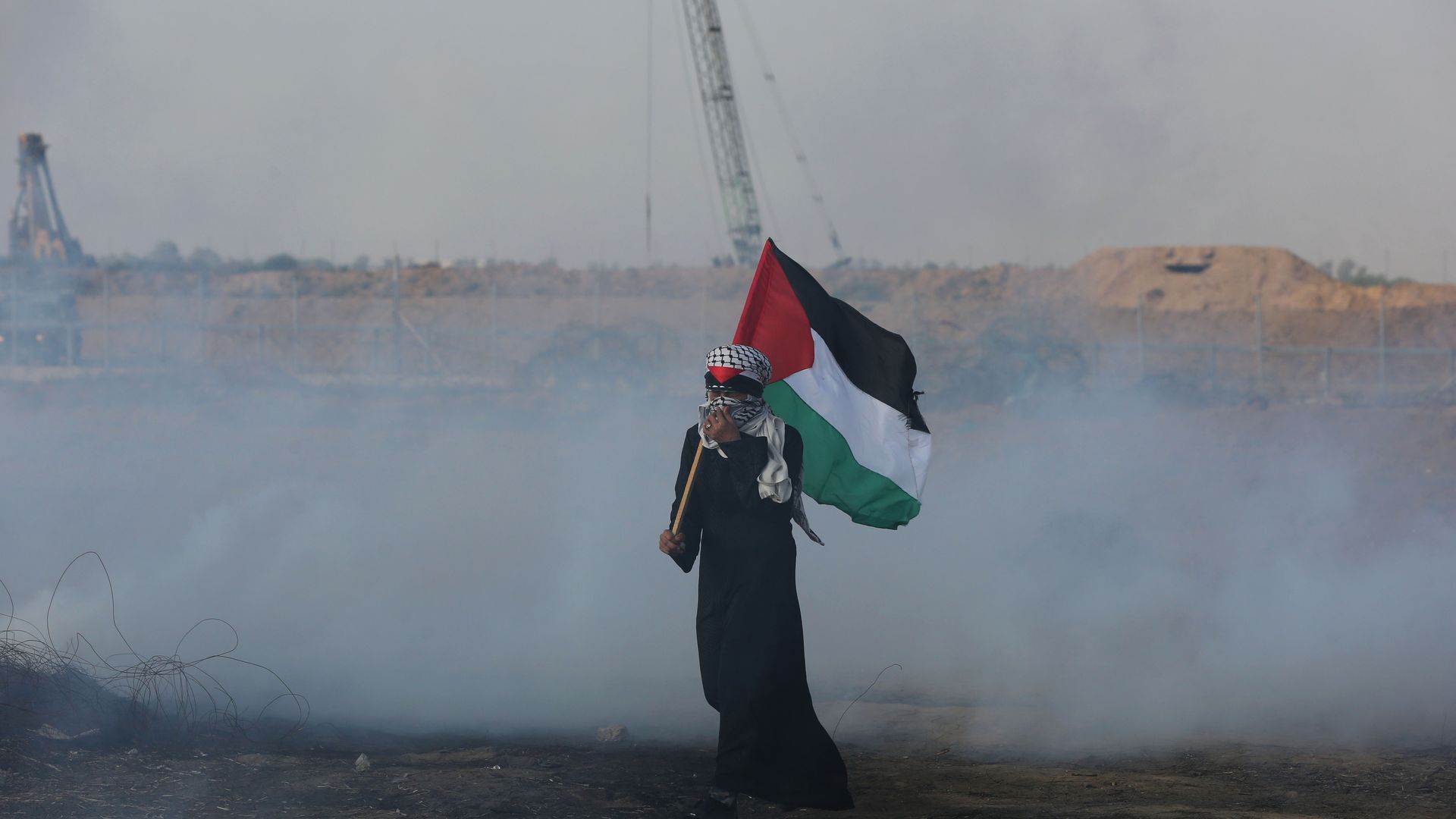 President Trump's senior adviser Jared Kushner said today that the U.S. will announce new steps next week on the Israeli-Palestinian peace plan as a follow-up to the Bahrain conference. 
Why it matters: The White House presented the economic part of the peace plan in Bahrain, but most of the international community is anxiously waiting for the political plan. The White House has hinted it will release the peace plan in November after a new government is formed in Israel.

Kushner used a conference call with Arab and Israeli reporters to convey two kinds of messages to Palestinian President Mahmoud Abbas:
He criticized the Palestinian leadership's behavior around the Bahrain conference and called it "hysterical and erratic" and also said the Palestinians "looked very foolish by trying to fight against" the U.S. over the conference. He stressed that Palestinian leadership has made "a strategic mistake" not participating in the conference.
On the other hand, Kushner stressed that Trump likes Abbas personally and wants to engage with him. "The door is always open for the Palestinian leadership. ... If they stop saying crazy things and engage, they will see there is an opportunity here," Kushner said. "We respect President Abbas and we believe he wants to make peace, and we want to give him the opportunity to try and do it."
The bottom line: Kushner said several times that the economic plan will only be implemented in the context of the political plan that will be launched in the future.
He didn't give any details about the political plan, but in answering a question from a Lebanese reporter, Kushner said the plan will include "a pragmatic, fair and workable solution" to the refugees issue.
Update: A senior U.S. official said the steps Kushner was referring to are not connected to the political part of the peace plan. The U.S. official said there is no decision yet about the timing of the release of the political part of the peace plan.
Go deeper