U.S. threatens to hit EU with $4 billion in additional tariffs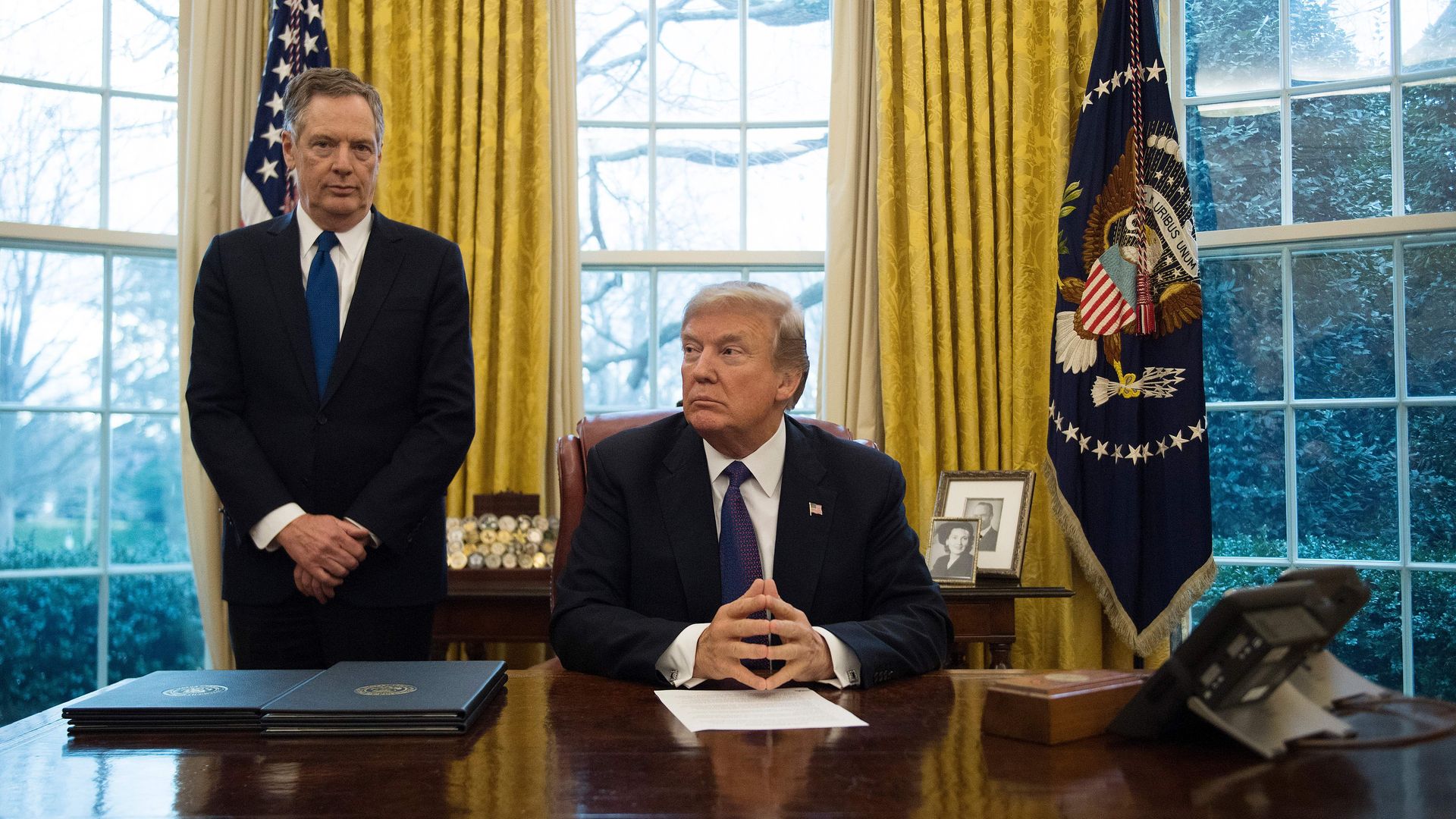 The U.S. Trade Representative's office threatened Monday tariffs on $4 billion worth of EU goods in retaliation for European subsidies on Boeing's rival Airbus.
Details: The UTSR published a list of 89 tariff sub-categories that could be affected, on top of products worth $21 billion the U.S. threatened to hit in April. Under the proposal, goods including olives, pork, cheese and whiskey would be affected.
The big picture: The U.S. and the European Union have been engaged in tit-for-tat threats to hit one another with billions of dollars worth of tariffs on planes, tractors and food in their long-running aircraft subsidies dispute at the World Trade Organization. A WTO arbitrator is expected to announce a verdict in July, per Politico.
"In the event the Arbitrator issues its decision prior to completion of the public comment process on the supplemental list, the USTR may immediately impose increased duties on the products included in the initial list, and take further possible actions with respect to products on the supplemental list."
— UTSR statement
Why it matters: The Distilled Spirits Council of the United States said the Trump administration's latest tariff threat would jeopardize U.S. jobs and hurt consumers, according to Reuters. Boeing and a U.S. aerospace trade group officials "urged the U.S. government last month to narrowly tailor any tariffs imposed on the EU over illegal aircraft subsidies to avoid harming American manufacturers," Reuters said.
Go deeper