Investors worry Hong Kong protests could hurt business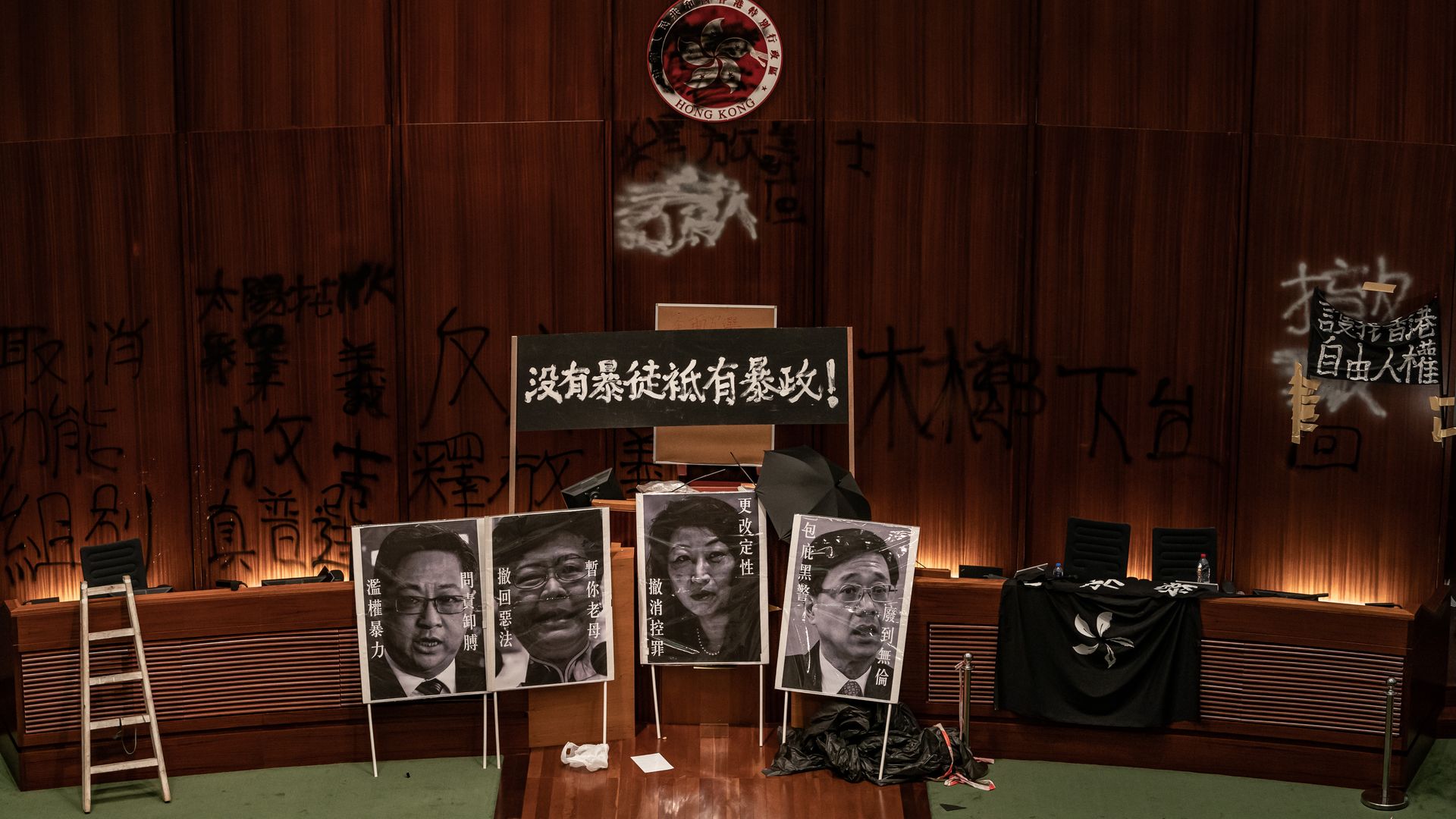 Protests against a proposed Chinese extradition bill in Hong Kong have continued as groups of protesters occupied and ransacked the city's legislative chamber Monday and were met with tear gas. The city's leader, Carrie Lam, condemned the "extreme violence and vandalism."
Why it matters to the market: The growing unrest could dampen the territory's prominent financial market, which saw a major boom in the first half of the year.
Nearly 70 firms went public on the Hong Kong stock exchange, according to financial consultancy KPMG, a 40% increase from the same period last year. It was the highest number of new public companies during the first half of the year since 2014.
Millions of residents have taken to the streets and the protests are already impacting business decisions. Real estate developer ESR Caymen canceled its $1.24 bullion listing in June because of the turmoil, according to Japan's Nikkei Asian Review.
The bottom line: Analysts say the financial market has yet to suffer any serious consequences, but if protests lead to regulatory changes, "then that's a whole other story," Yuguchi Yutaka, partner in the KPMG Asia listing advisory group, told Nikkei.
Go deeper