Trump administration admits defeat on 2020 Census citizenship question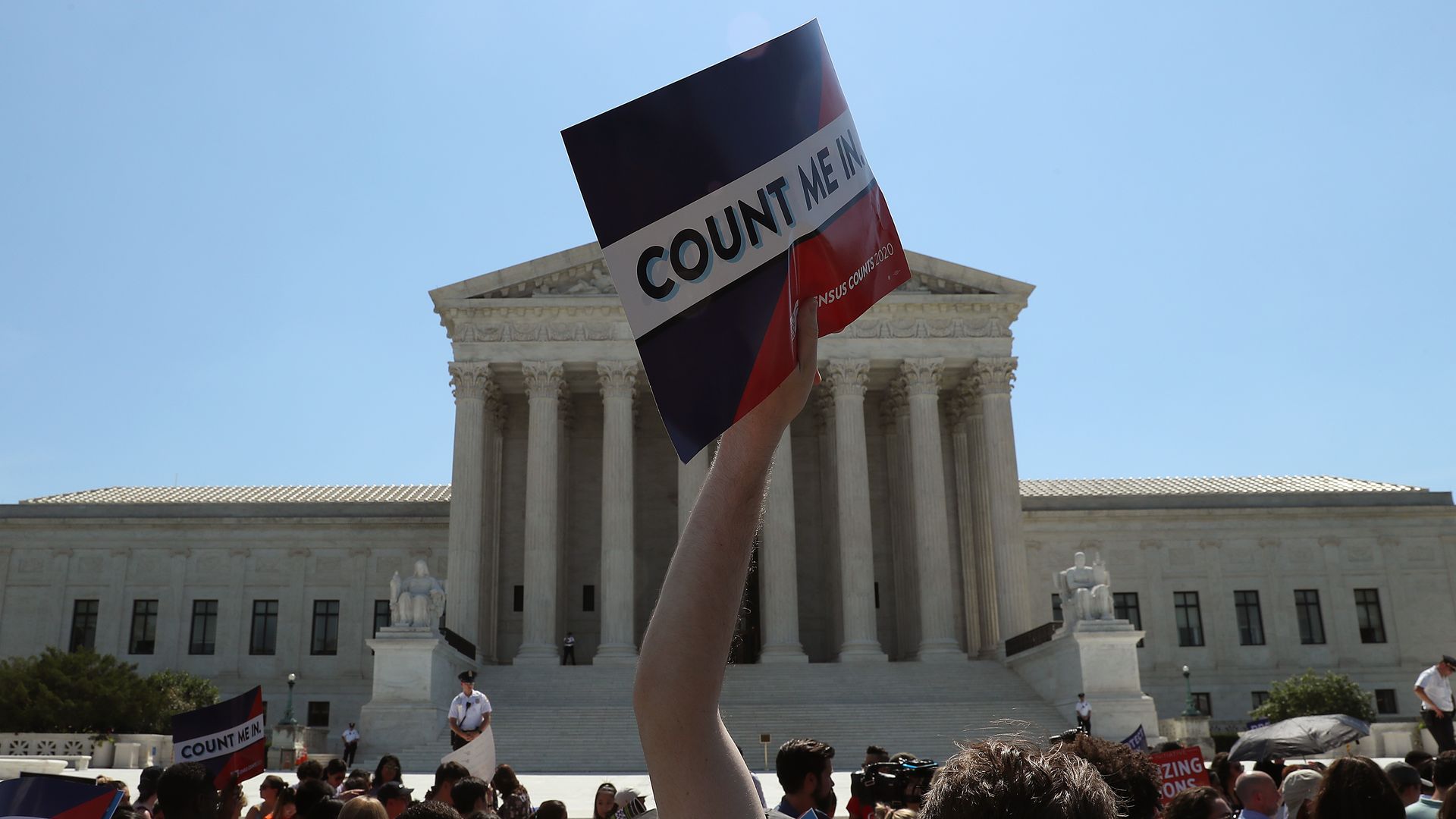 The Trump administration has decided to print the 2020 Census without a citizenship question, the Justice Department confirmed to BuzzFeed and CNN on Tuesday.
Why it matters: President Trump was weighing a delay to the 2020 census less than 24 hours ago, as he considered ways to challenge a Supreme Court ruling that temporarily blocked the citizenship question. Experts say the question would have led to a less accurate census and consequently skewed the makeup of the House — thereby depriving cities with large numbers of minorities of federal funding, Axios' Sam Baker writes.
Commerce Secretary Wilbur Ross, who had argued that the addition of the citizenship question was necessary to enhance the Voting Rights Act, said in a statement he respects the Supreme Court but strongly disagrees with its ruling in the case.
" The Census Bureau has started the process of printing the decennial questionnaires without the question. My focus, and that of the Bureau and the entire Department is to conduct a complete and accurate census."
President tweeted his disappointment that the question would not be included in the Census.
This article has been updated with Trump's comments.
Go deeper