White House says "maximum pressure" on Iran will continue after uranium breach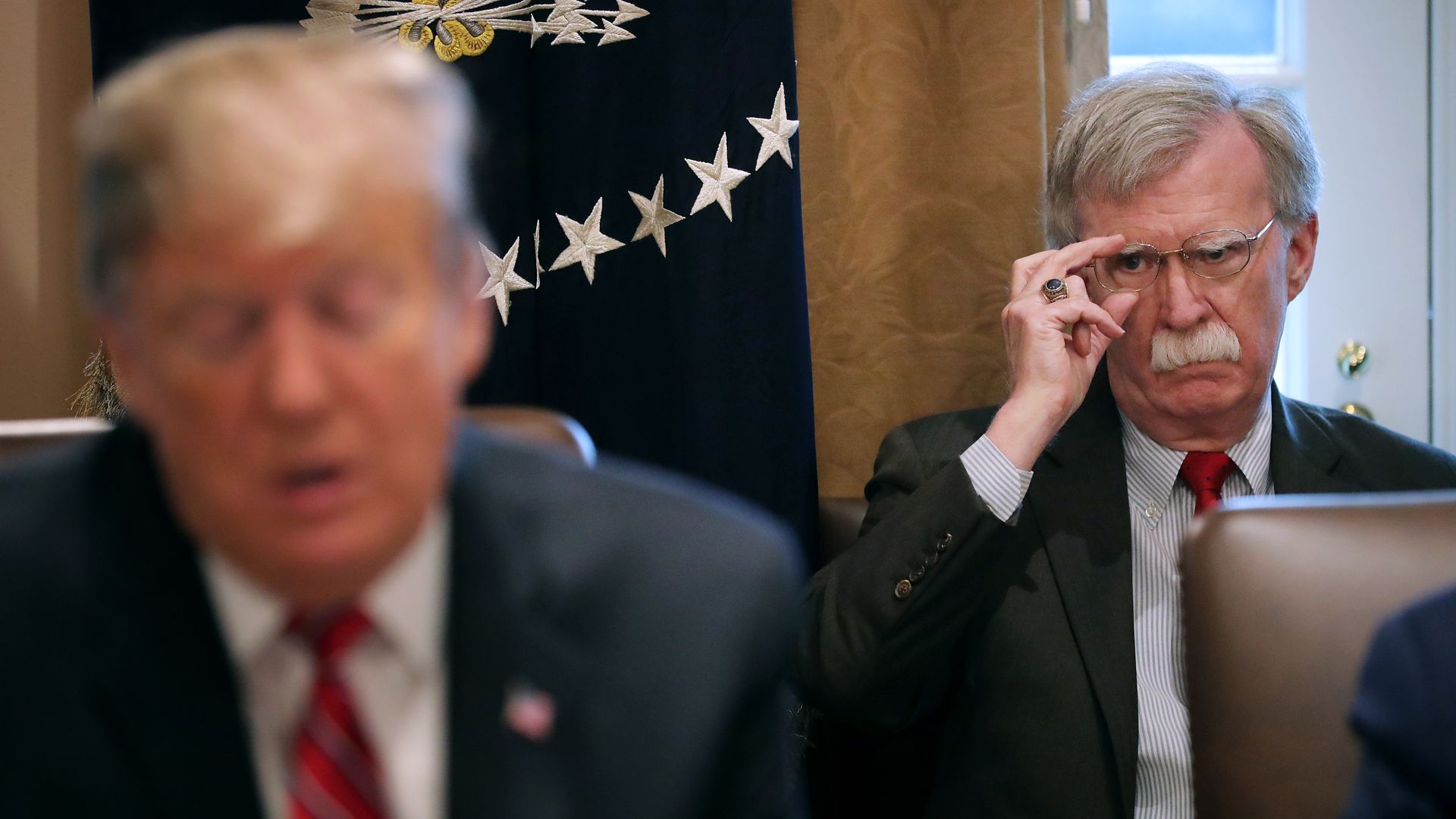 The White House said in a statement Monday that it will continue its "maximum pressure" campaign against Iran after the Islamic Republic announced it had breached the maximum level of low-enriched uranium allowed under the 2015 nuclear deal.
Why it matters: The Iranian breach is the most substantial move the regime has taken yet to retaliate against the administration's maximum pressure campaign, a policy designed to cripple Iran's economy after Trump's withdrawal from the nuclear deal. The move also follows weeks of heightened tensions between the U.S. and Iran, which have led to fears of a potential military intervention.
Full statement:
"The Iranian regime took action today to increase its uranium enrichment.  It was a mistake under the Iran nuclear deal to allow Iran to enrich uranium at any level.  There is little doubt that even before the deal's existence, Iran was violating its terms. We must restore the longstanding nonproliferation standard of no enrichment for Iran. The United States and its allies will never allow Iran to develop nuclear weapons.
Maximum pressure on the Iranian regime will continue until its leaders alter their course of action. The regime must end its nuclear ambitions and its malign behavior."
Secretary of State Mike Pompeo also issued a statement calling on Iran to halt uranium enrichment: "The Trump Administration calls on the international community to restore the longstanding nonproliferation standard of no enrichment for Iran's nuclear program. Iran has the uncontested ability to pursue peaceful nuclear energy without domestic enrichment."
Pompeo stressed that the U.S. is committed to negotiating a new and comprehensive deal with Iran, but added that economic pressure and diplomatic isolation will intensify as long as Iran continues its behavior.
Go deeper: Trump's maximum pressure campaign hammers Iranian economy
Go deeper