Updated Jul 1, 2019 -

World
Iran breaches uranium limits of 2015 nuclear deal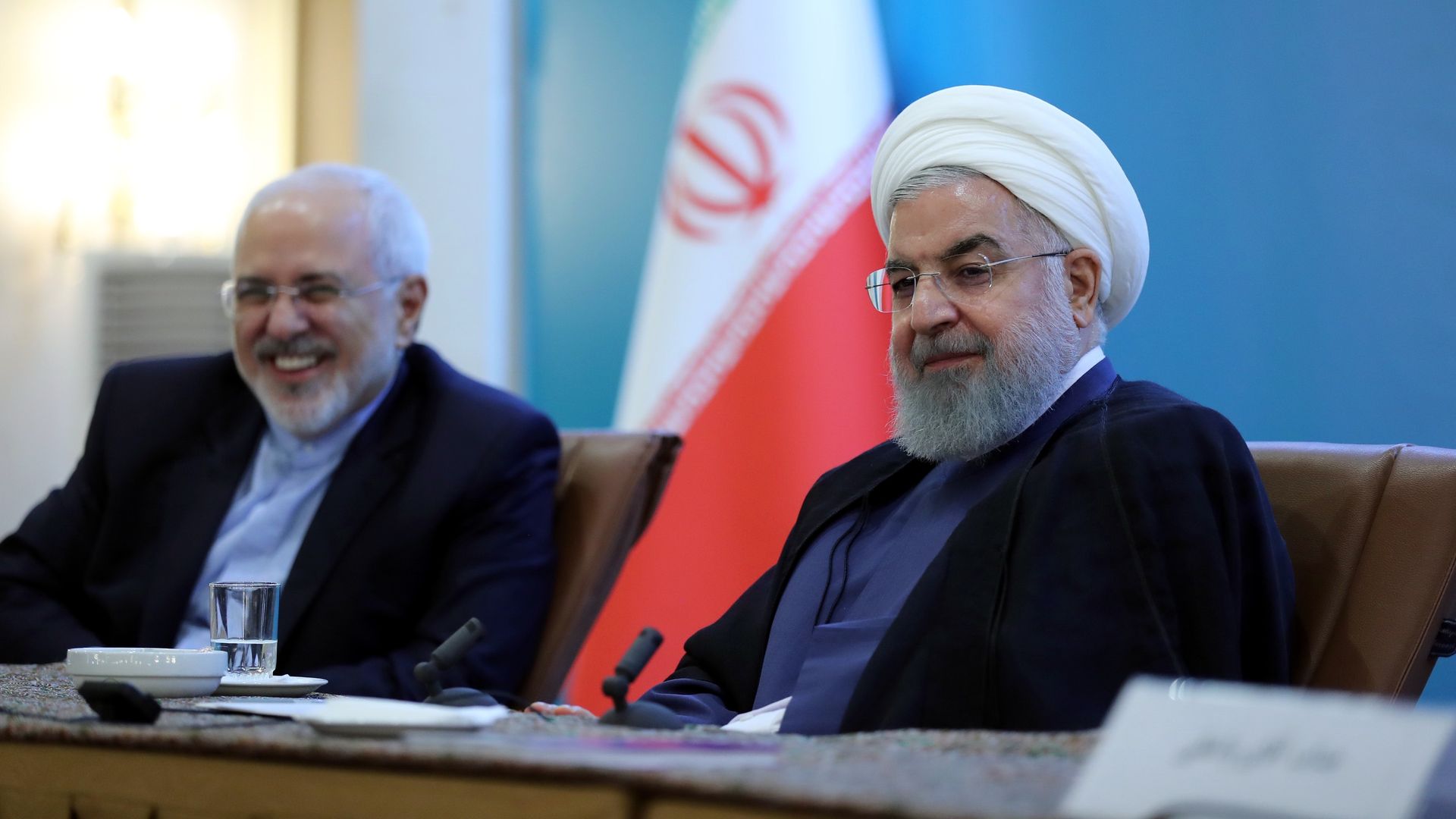 Iranian Foreign Minister Mohammad Javad Zarif says his country's stockpile of low-enriched uranium has crossed 300 kilograms — the maximum amount it is allowed to hold under the 2015 nuclear deal.
Why it matters: This is the first time Iran has deliberately violated the 2015 deal.
The breach of the limitations of the low-enriched uranium stockpile is the most significant step so far that Iran has taken in retaliation of the U.S. decision to leave the nuclear deal and to the Trump administration's maximum pressure campaign.
A spokesperson for the International Atomic Energy Agency confirms Iran's stock of low-enriched uranium has exceeded the maximum amount allowed by the nuclear deal
IAEA chief Yukiya Amano informed the organization's board of governors that UN inspectors verified on July 1 that Iran has exceeded the limit of low-enriched uranium.
The big picture: The Iranian announcement came as European countries are trying to salvage the deal by finding a mechanism that will facilitate Iranian trade with Europe, give some relief to the Iranian economy and convince Iran to uphold the nuclear deal.
The spokesperson of the Iranian Foreign Ministry said today that the Iranian steps regarding the uranium stockpile are reversible and called on European countries to salvage the nuclear deal.
Go deeper