Trump to allow U.S. companies to sell some parts to Huawei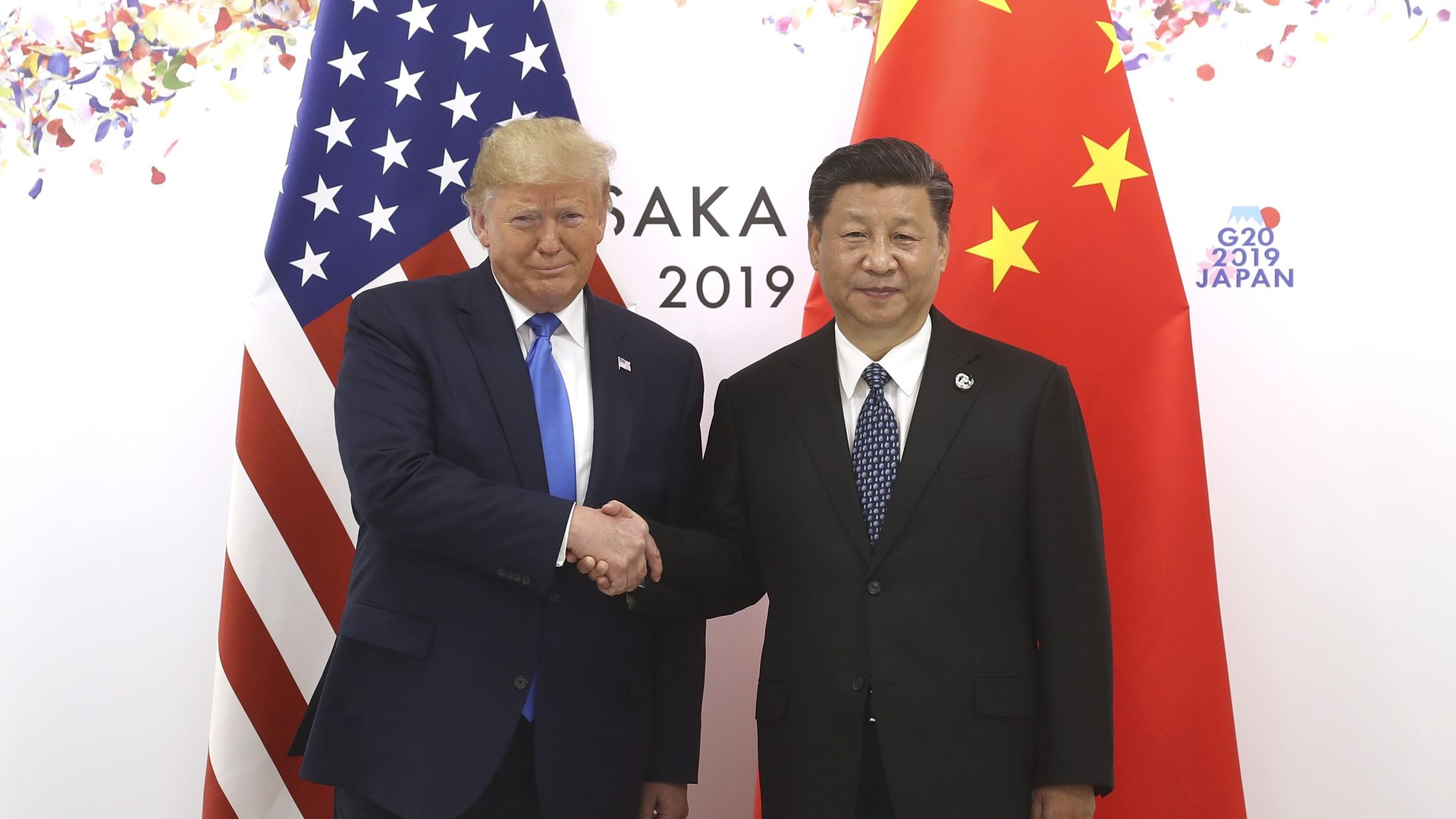 President Trump, as part of a broader pause in tensions with China, said Sunday that U.S. companies can continue to sell parts to embattled telecom firm Huawei, provided there are no national security concerns specific to those products.
Why it matters: While many of the concerns were around Huawei's networking business, U.S. sanctions were also threatening the viability of the company's smartphone business too, given its reliance on chips and software from the U.S.
Between the lines: It's not clear just how much a reprieve Trump is granting, nor how long it will last. A White House official said Sunday that the exemption will cover only widely available goods.
What they're saying:
Sen. Mark Warner said he wants to see the details "but we need to remember that Huawei represents a threat to our national security. Allowing Huawei to participate in building our next generation communications networks should be unacceptable for everyone. If the President's deal goes too far, Congress would certainly act to reverse it."
Sen. Lindsey Graham, on "Meet the Press," said: "There will be a lot of pushback if it is a major concession," to Huawei.
Our thought bubble: Conflating a trade dispute and national security concerns is a dangerous game.
Go deeper