Updated Jul 2, 2019 -

World
Hong Kong protests: Leader Carrie Lam condemns activists for "violent acts"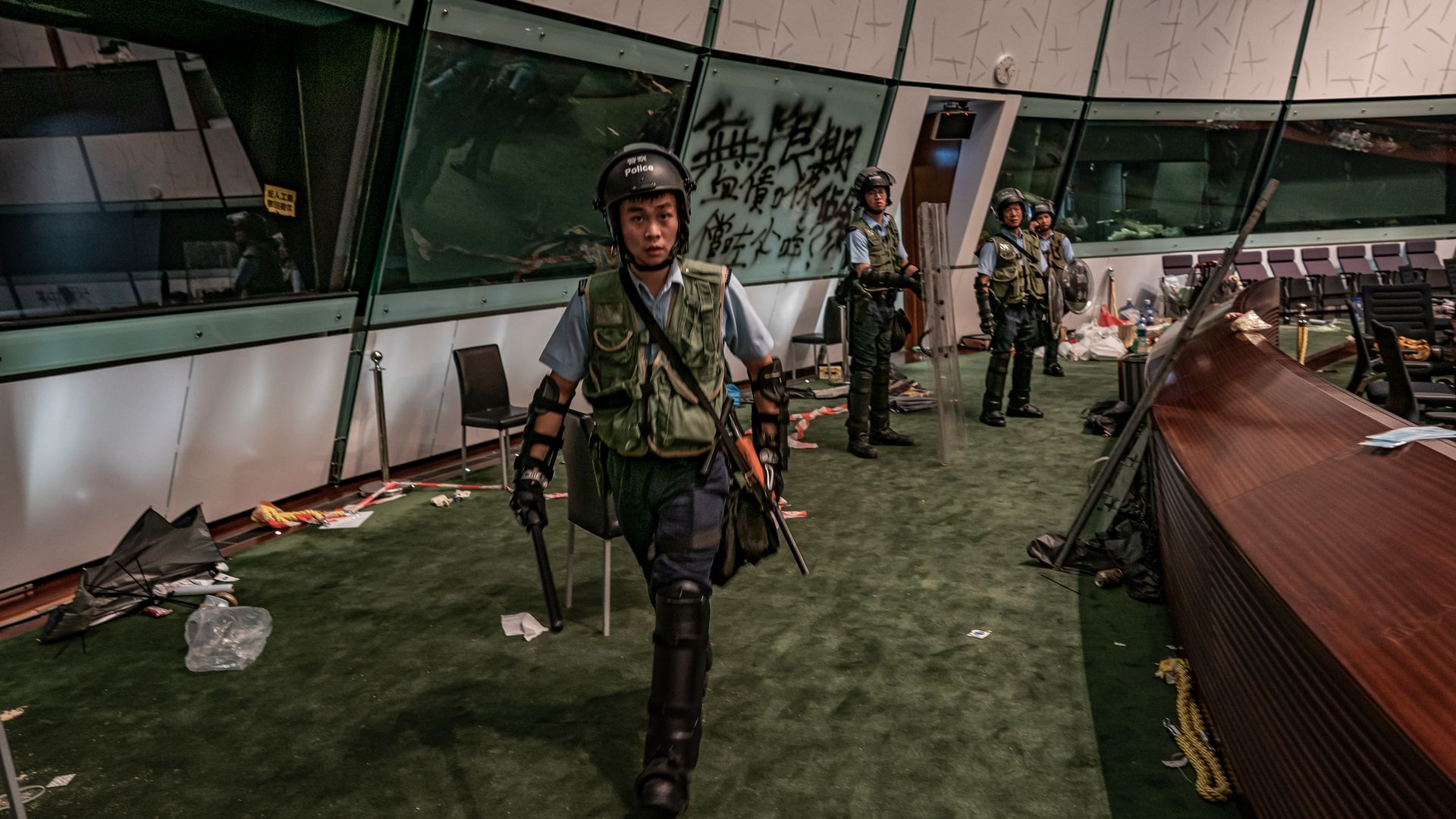 Hong Kong's leader Carrie Lam said Tuesday she condemned what she called the "violent acts" of protesters who stormed and ransacked the Legislative Council the previous night, the BBC reports.
Details: There's a tense calm in the territory, after police used tear gas to evict the activists who'd occupied the building into early Tuesday, according to Reuters. Some had spray-painted slogans on the walls of the main chamber demanding the release of Hong Kongers arrested in last month's protest, as well as the resignation of Lam, per AP
The big picture: The activists had broken away from a peaceful mass protest Monday on the 22nd anniversary of the handover of the former British colony to China, the New York Times notes.
Why it matters: Hong Kong retained a high degree of autonomy when it was returned to China in 1997 — including the freedom to protest and an independent judiciary. Hong Kong residents worry that's crumbling as the Chinese Communist Party tightens its grip, per Axios' Dave Lawler.
What started as a protest over a now-suspended bill that would allow extradition to mainland China has turned into a broader repudiation of Chinese rule, the New York Times notes. Protesters remain worried the extradition bill could be reintroduced.
In photos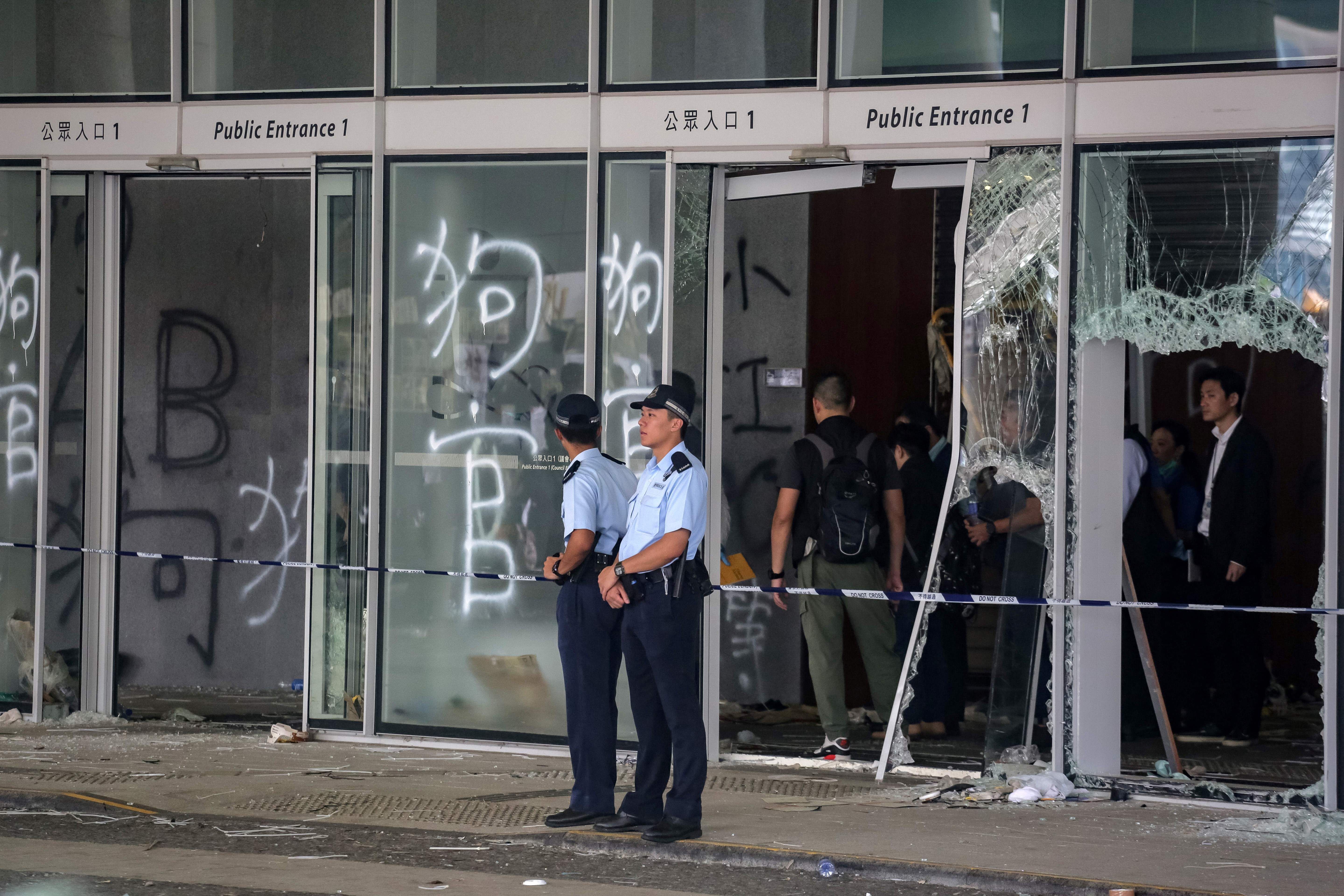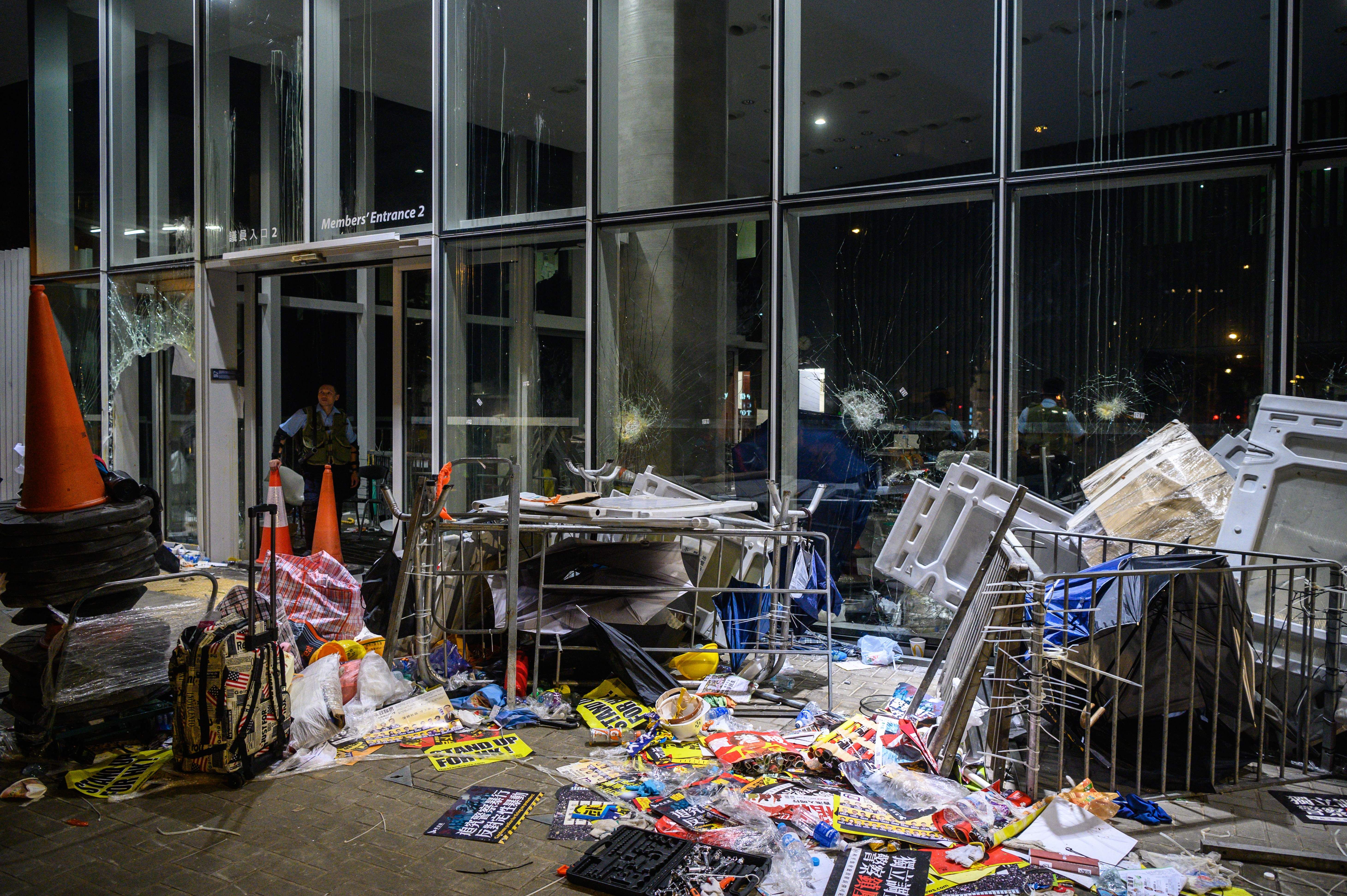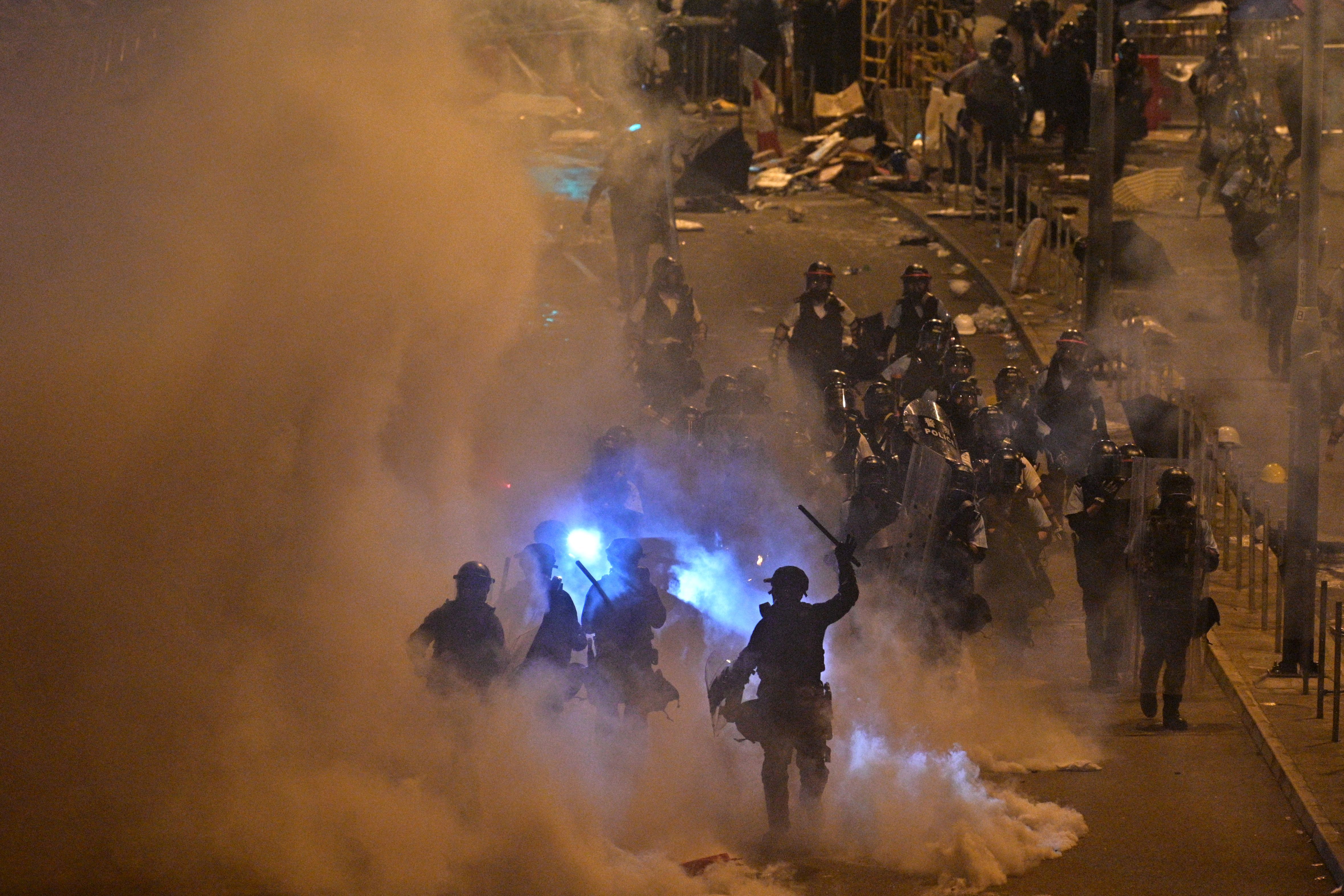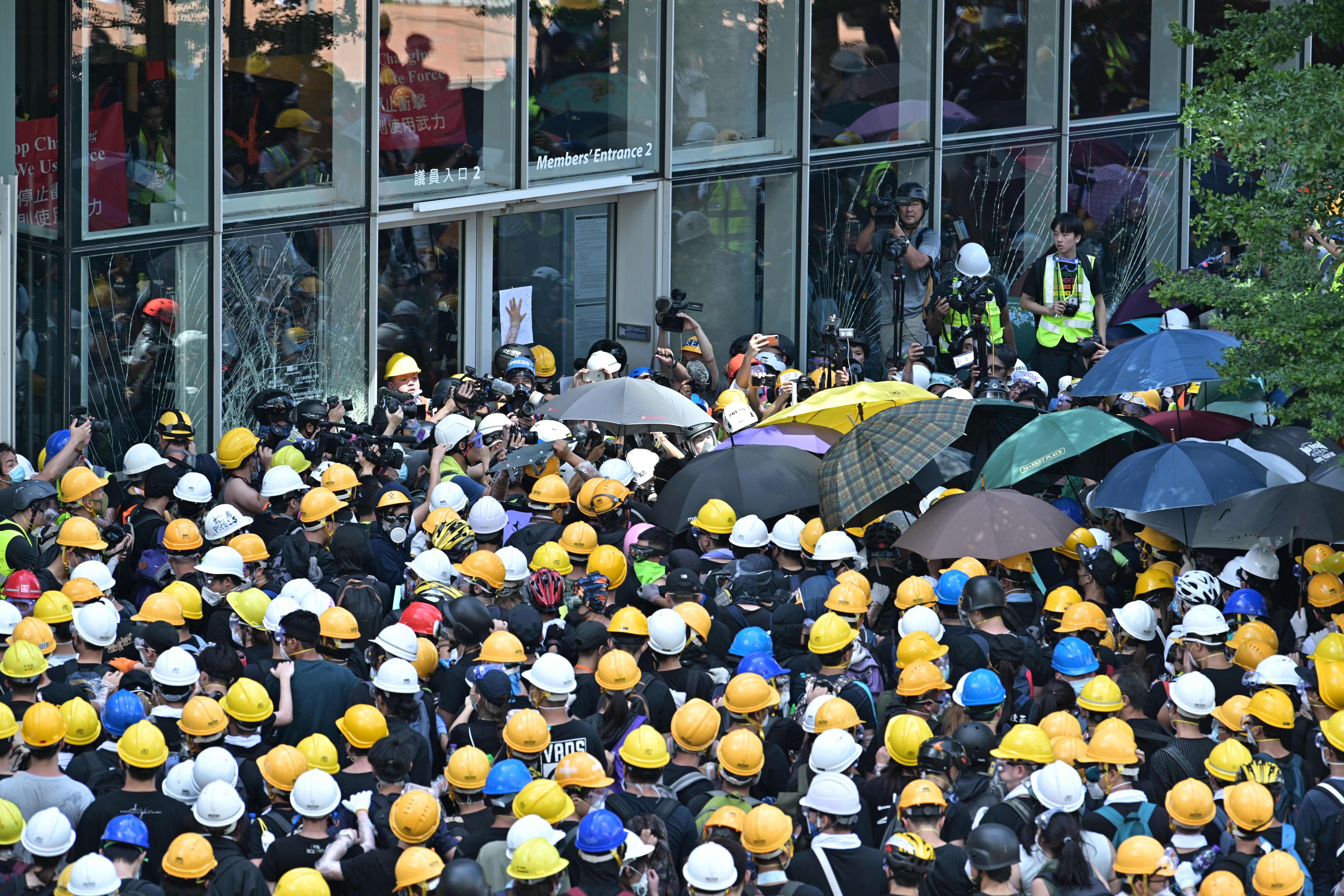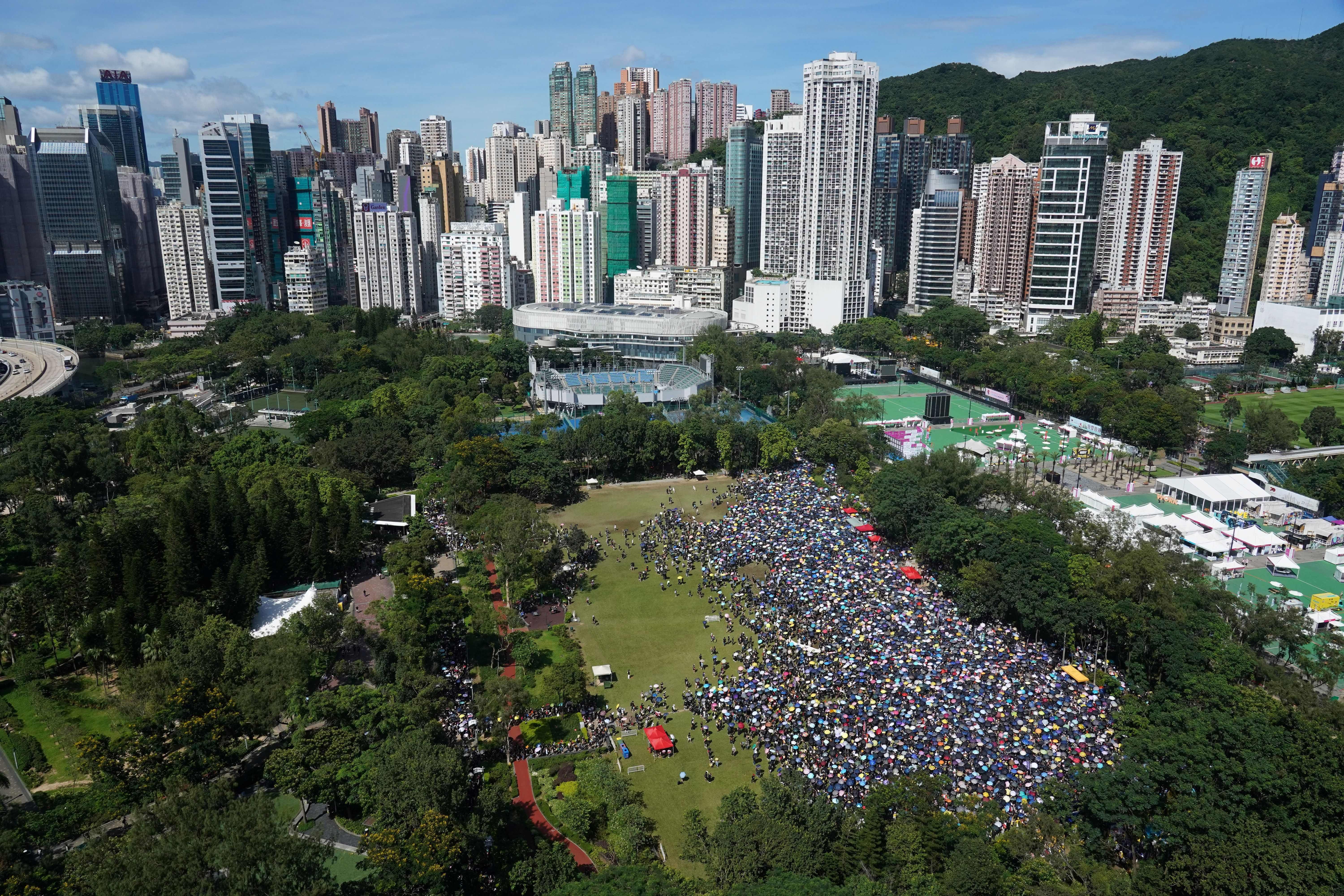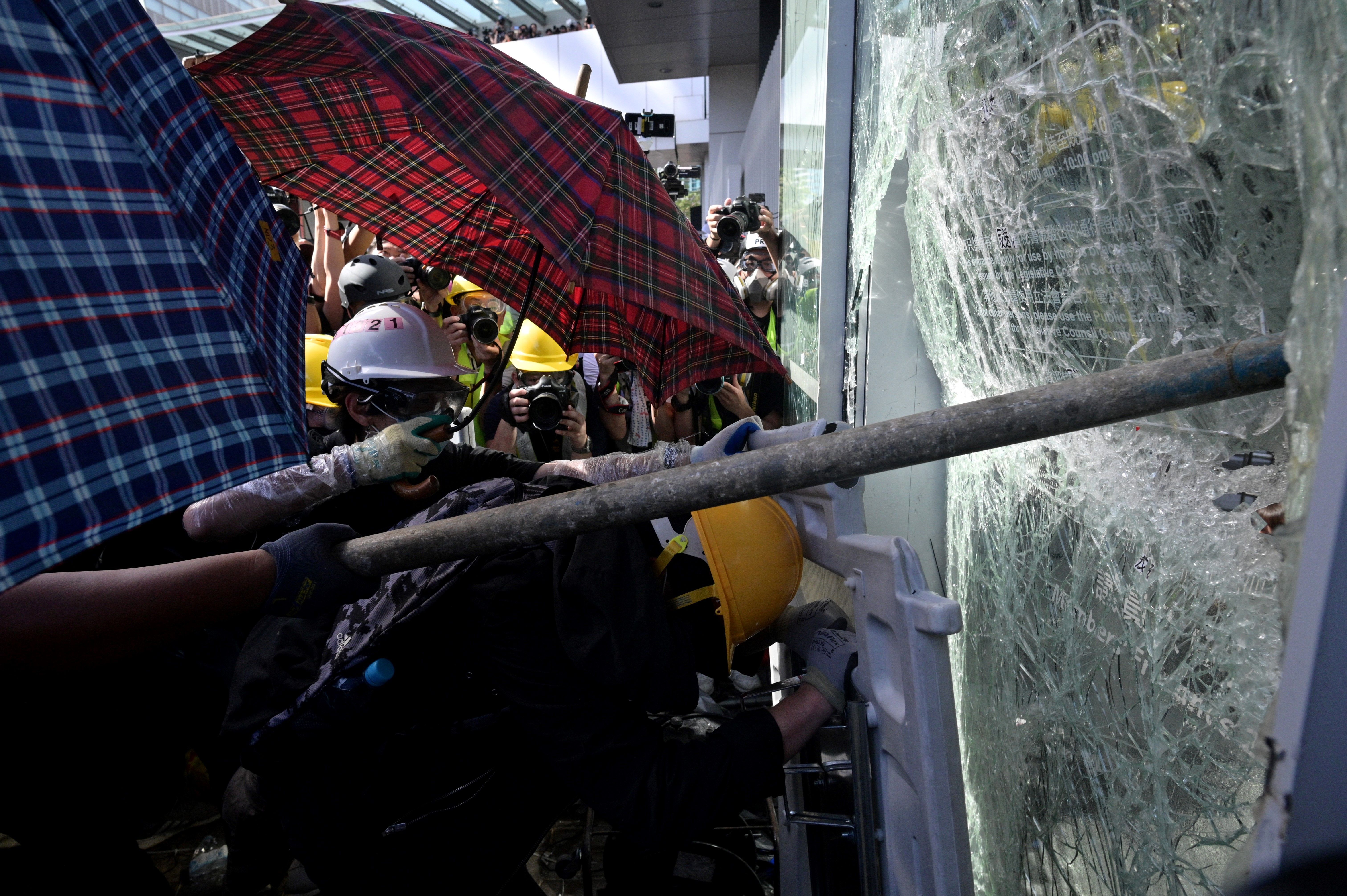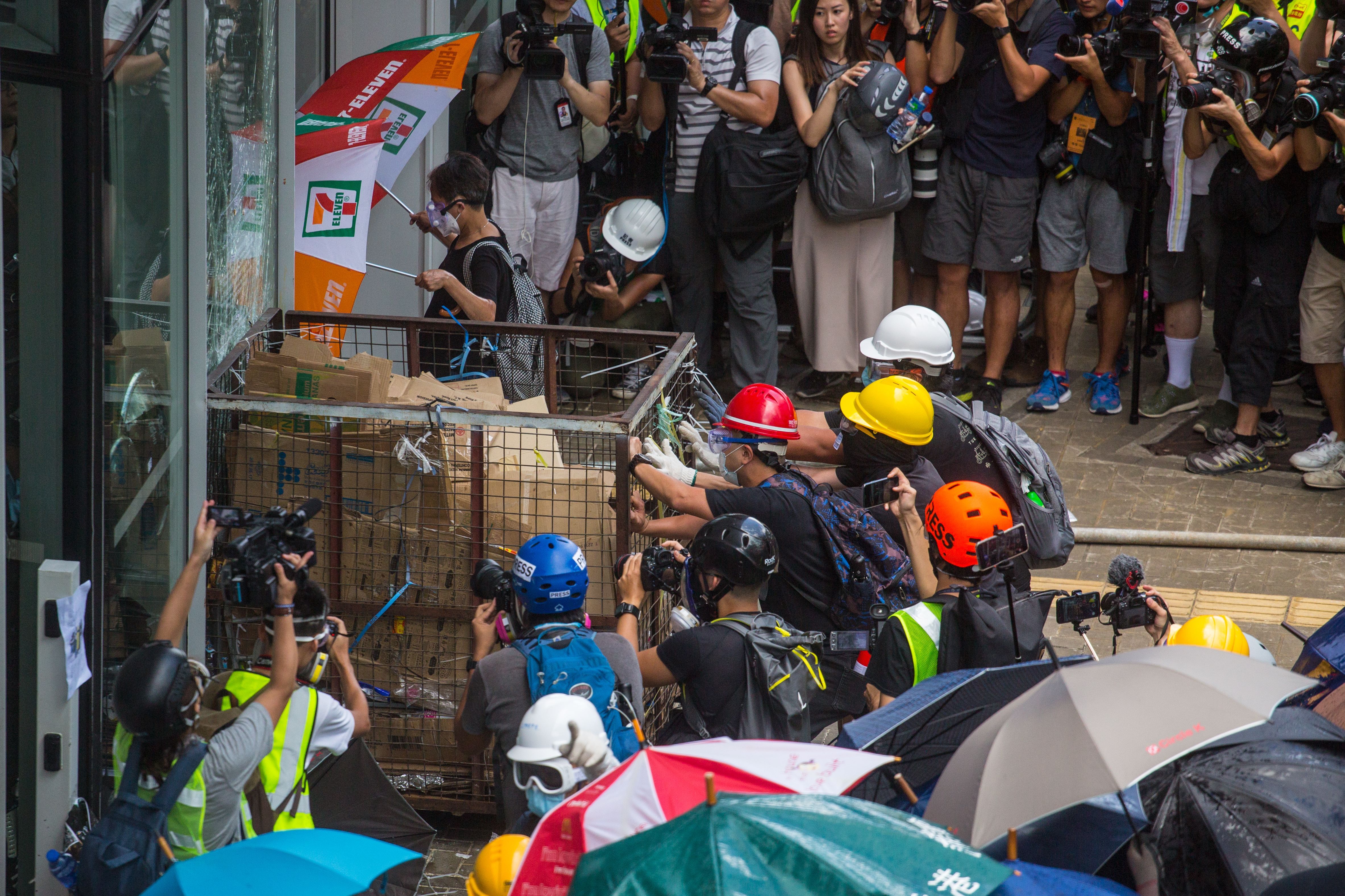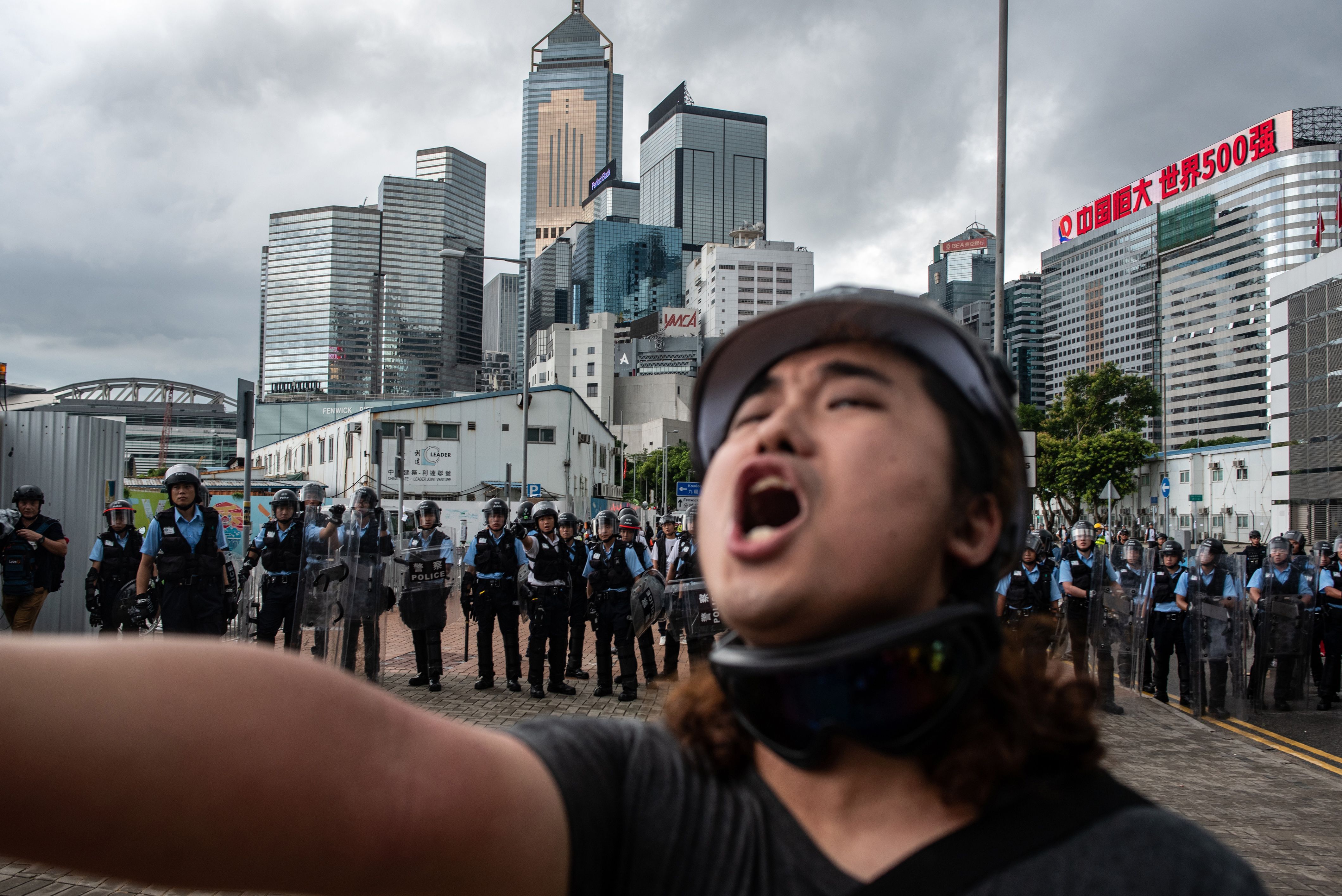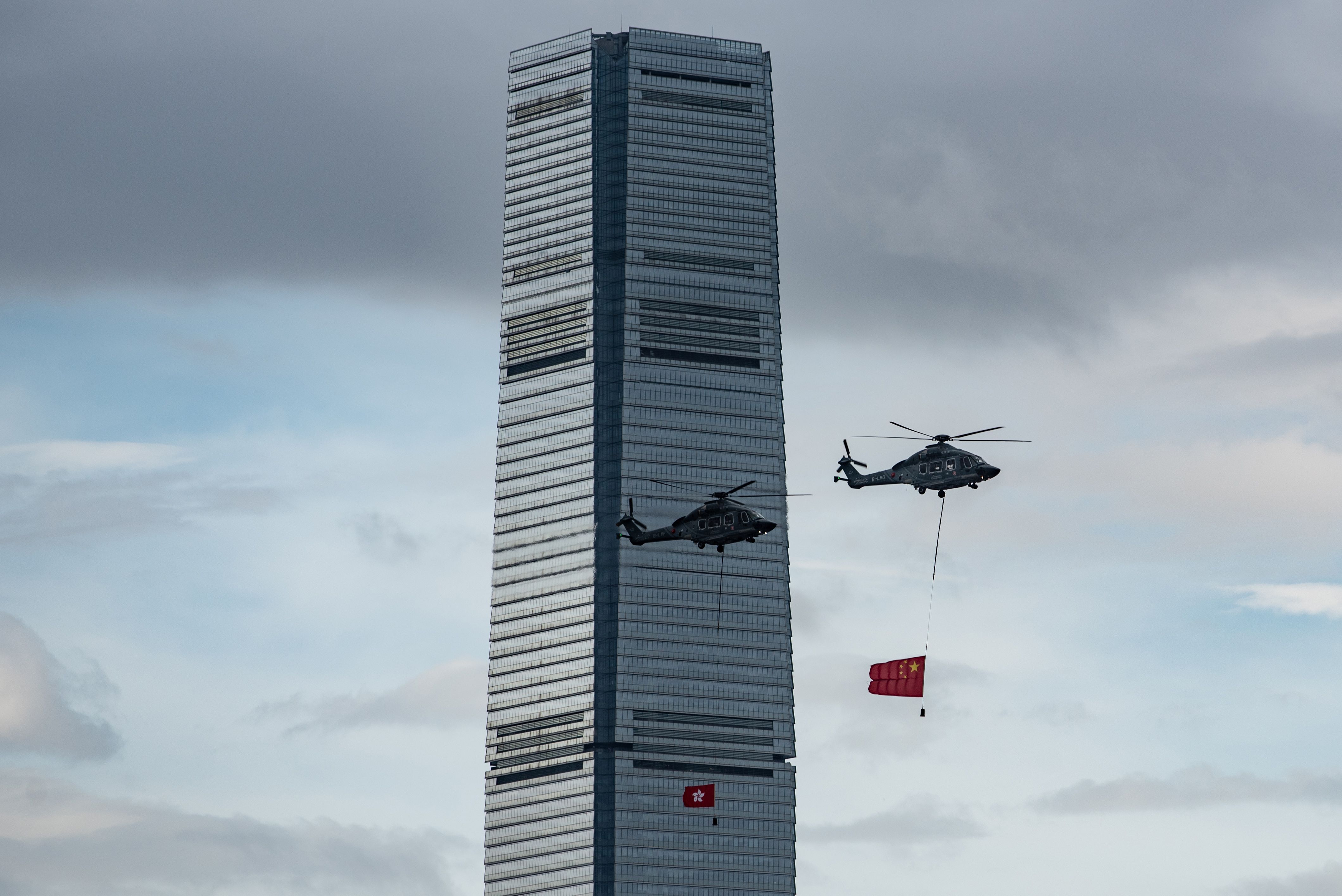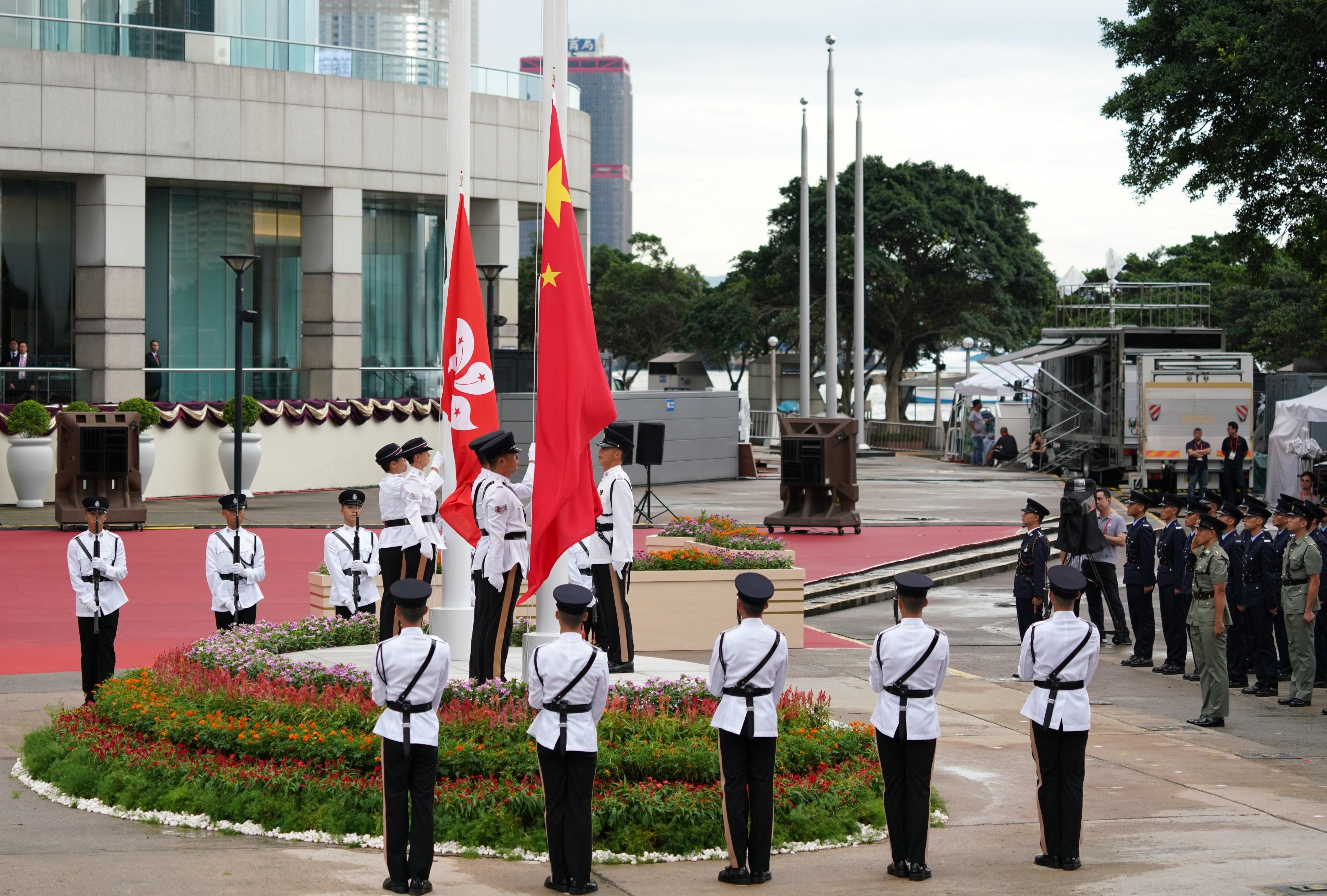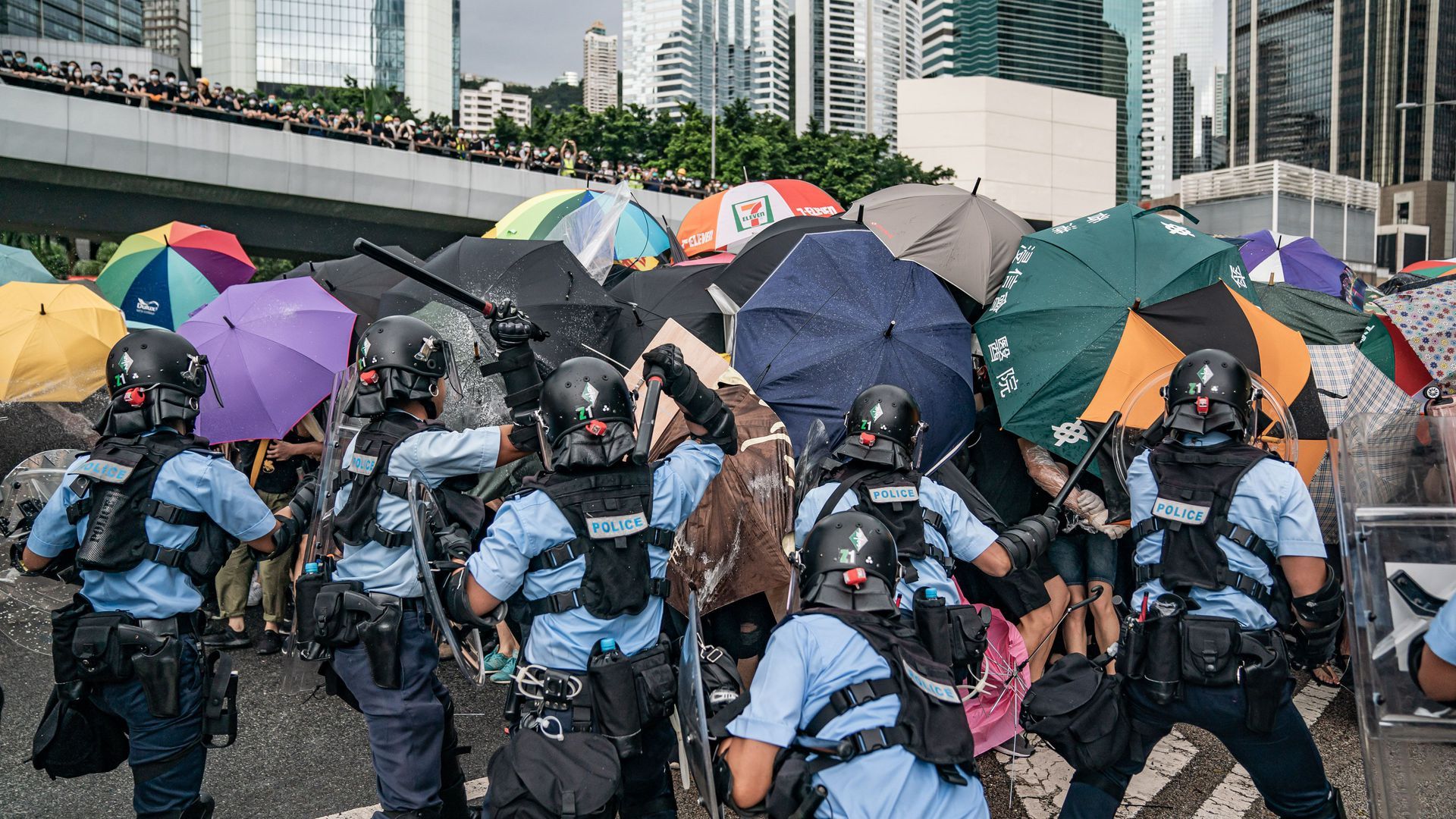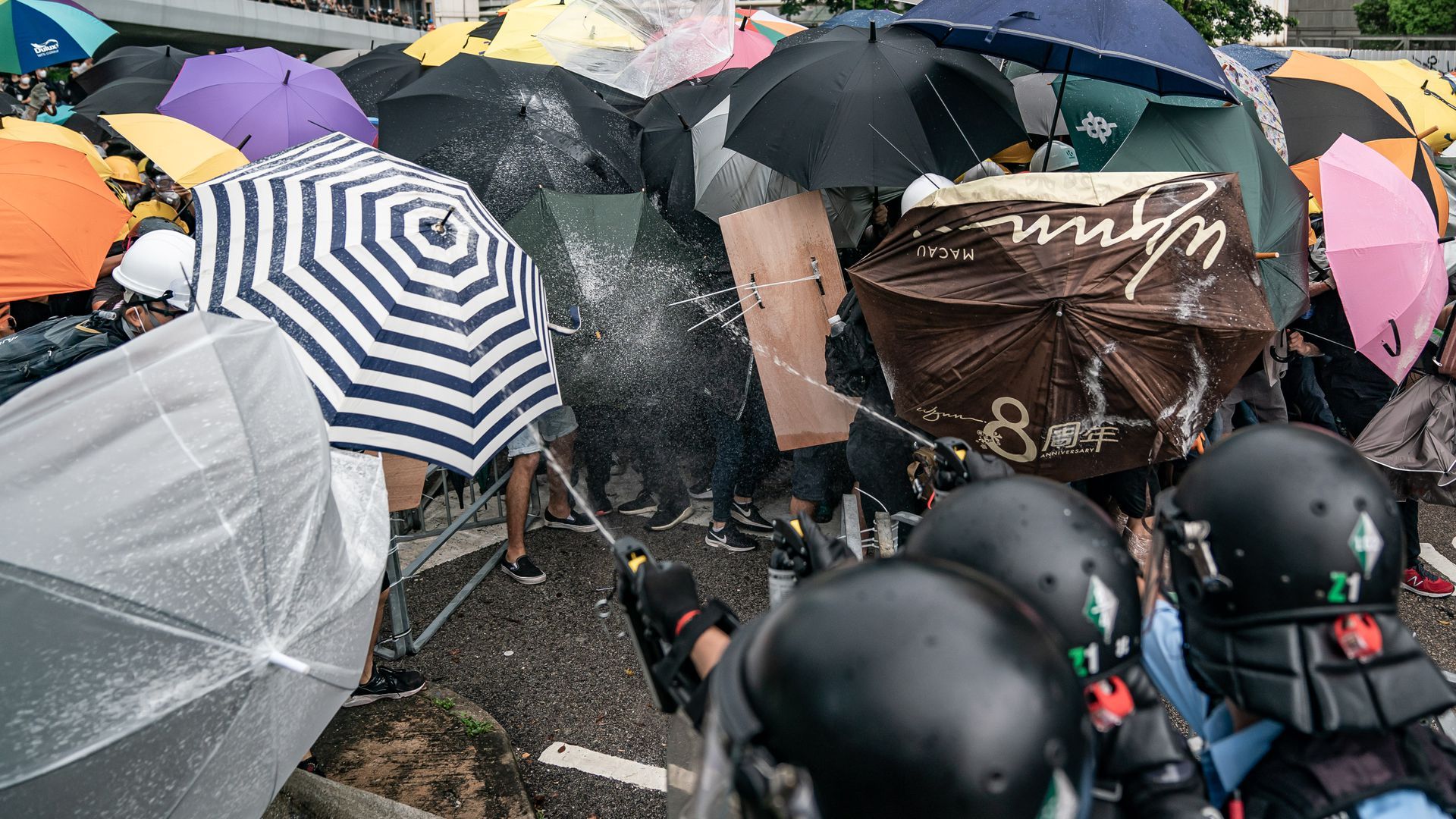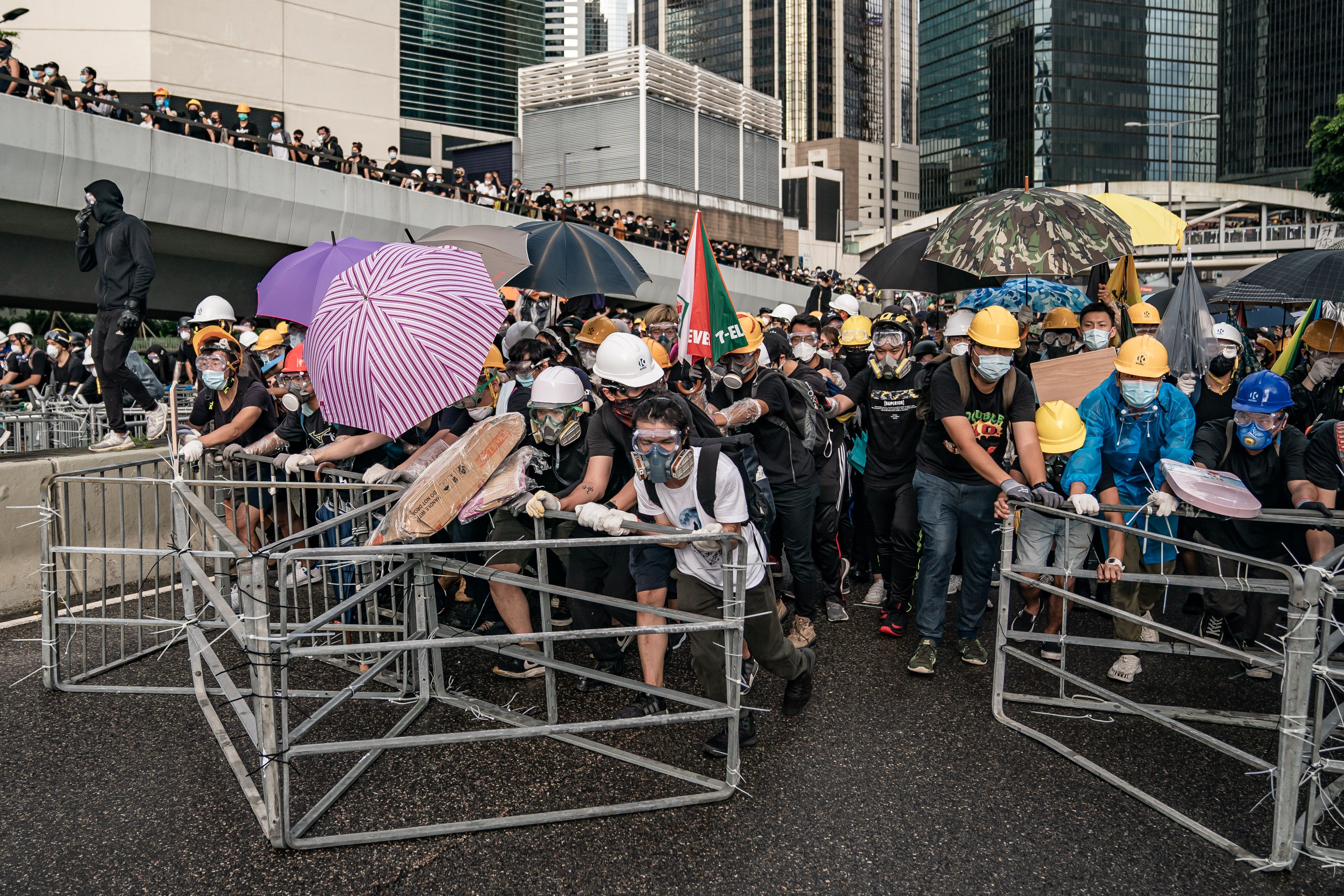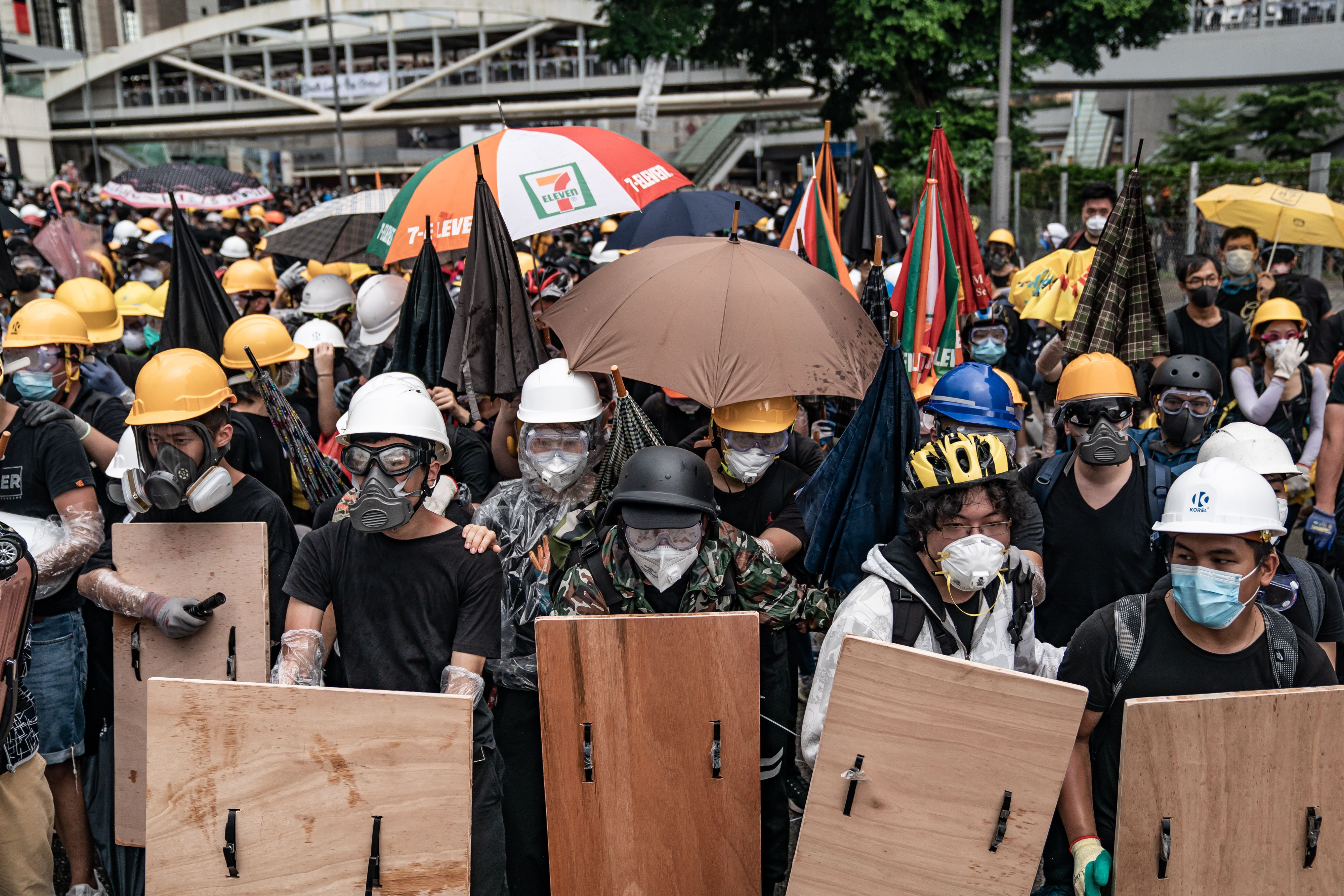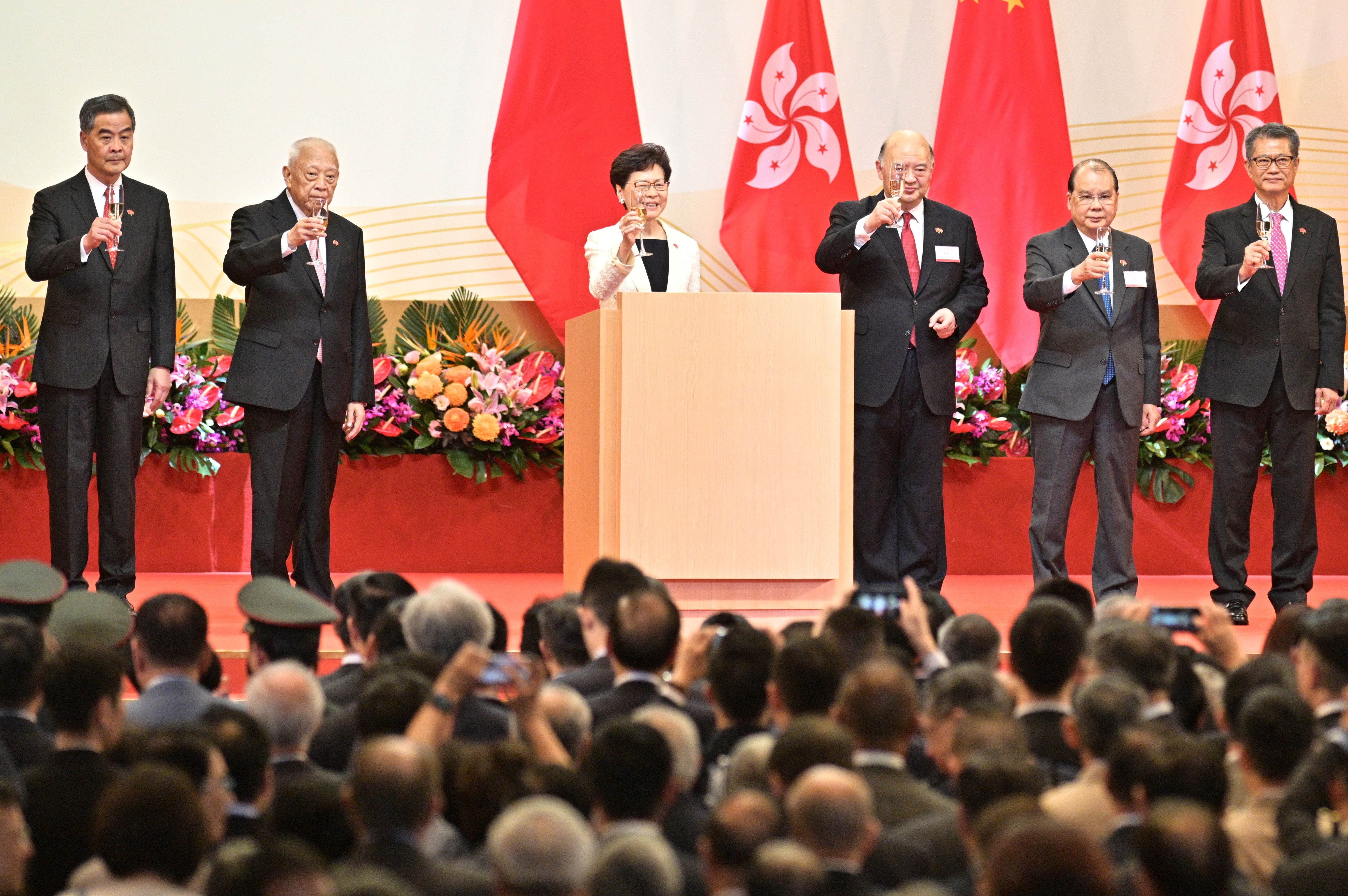 Go deeper: One Country, Two Systems: The crumbling walls between China and Hong Kong
This article has been updated with more images, new details on the clashes and comment from Lam.
Go deeper