Trump declares China trade truce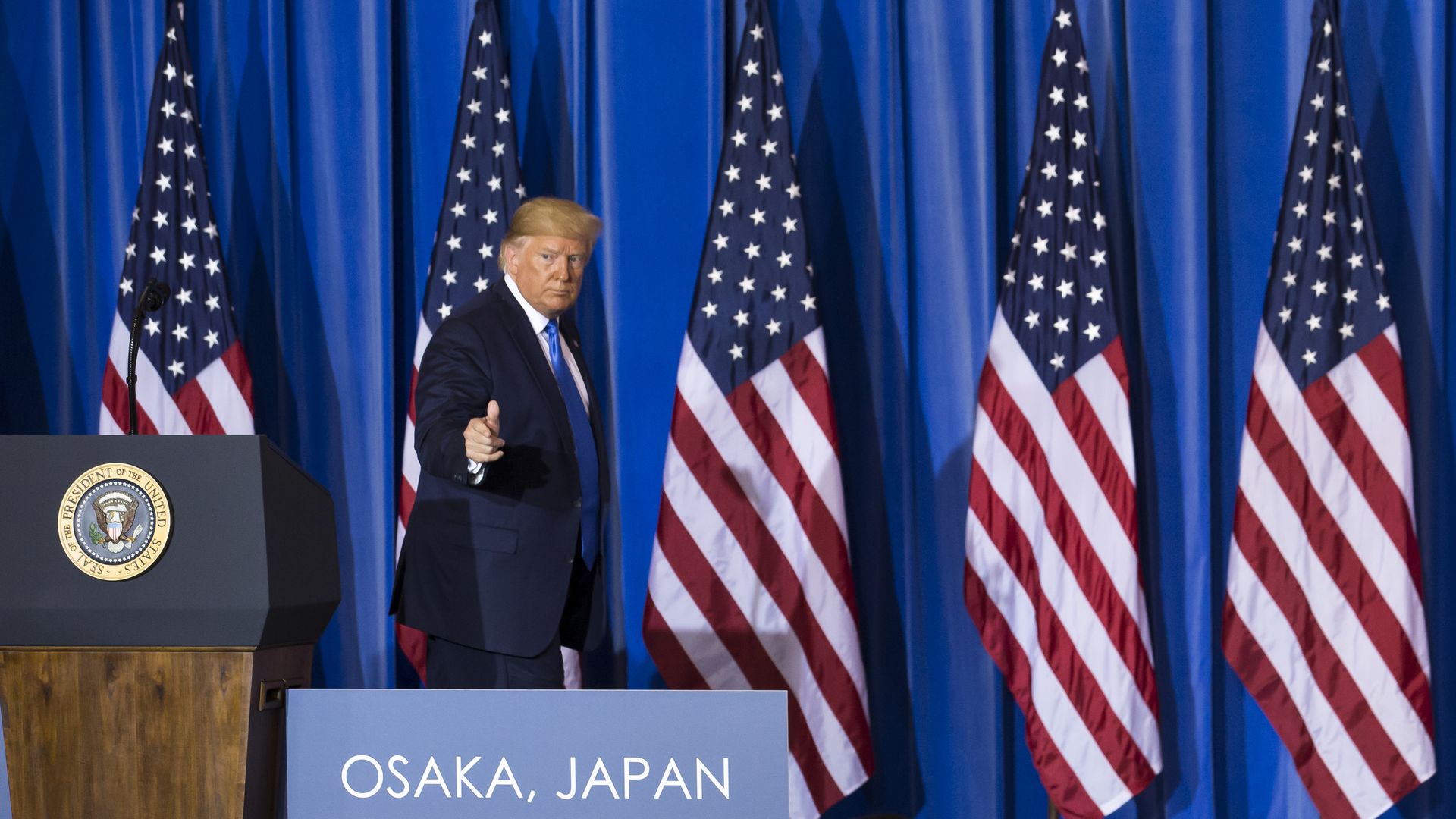 President Trump at the G20 summit today said he'll allow U.S. companies to sell to Chinese tech giant Huawei and won't put new tariffs on China for the "time being."
Why it matters: Trump and President Xi Jinping's G20 meeting is only a "temporary cease-fire" in the U.S.-China trade war, but ratcheting down trade tensions with China removes "an immediate threat looming over the global economy even as a lasting peace remains elusive," Bloomberg reports.
Trump said the U.S. will give China "lists" of farm products to buy and China has agreed to resume agricultural purchases, per the Washington Post.
Recap: The U.S. imposed 25% import taxes on $250 billion of Chinese goods — China countered with tariffs on $110 billion in American products, with a focus on agricultural goods, the AP reports.
The bottom line: Saturday's cease-fire could "give negotiators another chance to forge a permanent accord governing the vast flow of goods and services between the two nations," the NYT reports.
Go deeper: Trump suggests farmers will benefit from trade tariffs on China
Go deeper