Twitter will flag — but not ban — politicians' tweets that break its rules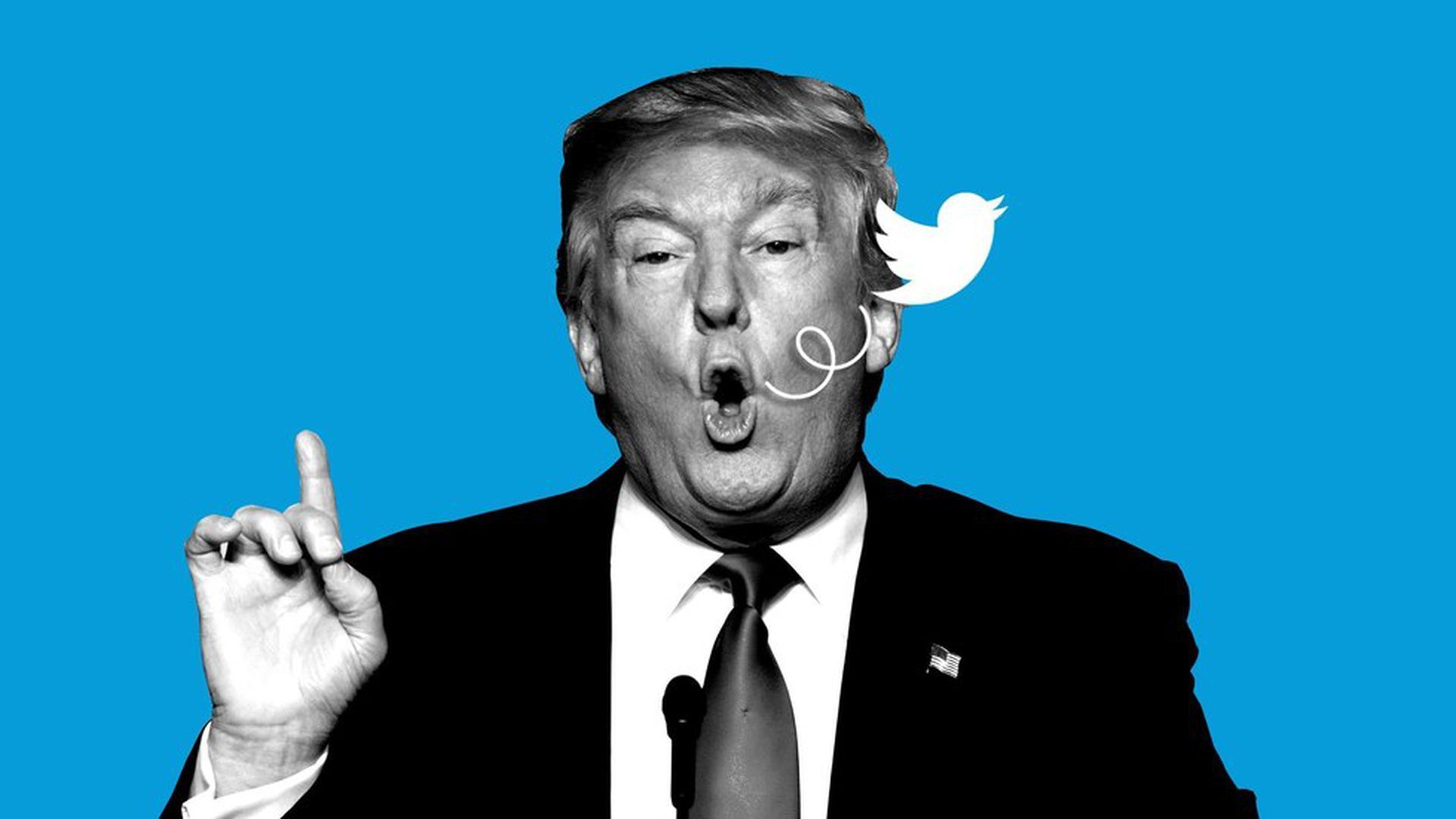 Twitter announced Thursday that it will add warning screens to tweets that violate the platform's rules, but that aren't being taken down because the service determines they are "a matter of public interest."
Between the lines: As the 2020 elections ramp up, Twitter will likely become a hotbed for political attacks, especially by President Trump — whose previous tweets targeting certain individuals have prompted petitions to have him removed from the platform. The flags add a new level of accountability to online content, abusive behavior and misinformation in politics.
Twitter says it won't add the flag to past tweets and rarely expects to use the feature going forward given the criteria for what comments would elicit such a designation.
The flag could limit the distribution of some politicians tweets, but will likely fuel debates on whether those politicians are being "censored."
Details: According to a Twitter blog post, the warning screens will only apply to certain users that meet all of the following criteria.
Accounts representing a government official, as well as those running for office or in consideration for a government position
Verified users
Users with over 100,000 followers
The screens, or "notices," will temporarily cover the tweets in question, much like existing warnings for graphic content, and will require users to physically click "view" in order to be seen. Posts with the flag will also see less algorithmic promotion by Twitter and won't be included in users' recommendations or feed when viewing by "top tweets."
Twitter said a cross-functional team will be in charge of determining if inappropriate tweets meet the flag's qualifications, and whether it should be preserved in order to "allow others to hold the government official, candidate for public office, or appointee accountable for their statements."
Go deeper: How Jack Dorsey plans to change Twitter
Go deeper