Brazil officer traveling with Bolsonaro to G20 arrested for cocaine haul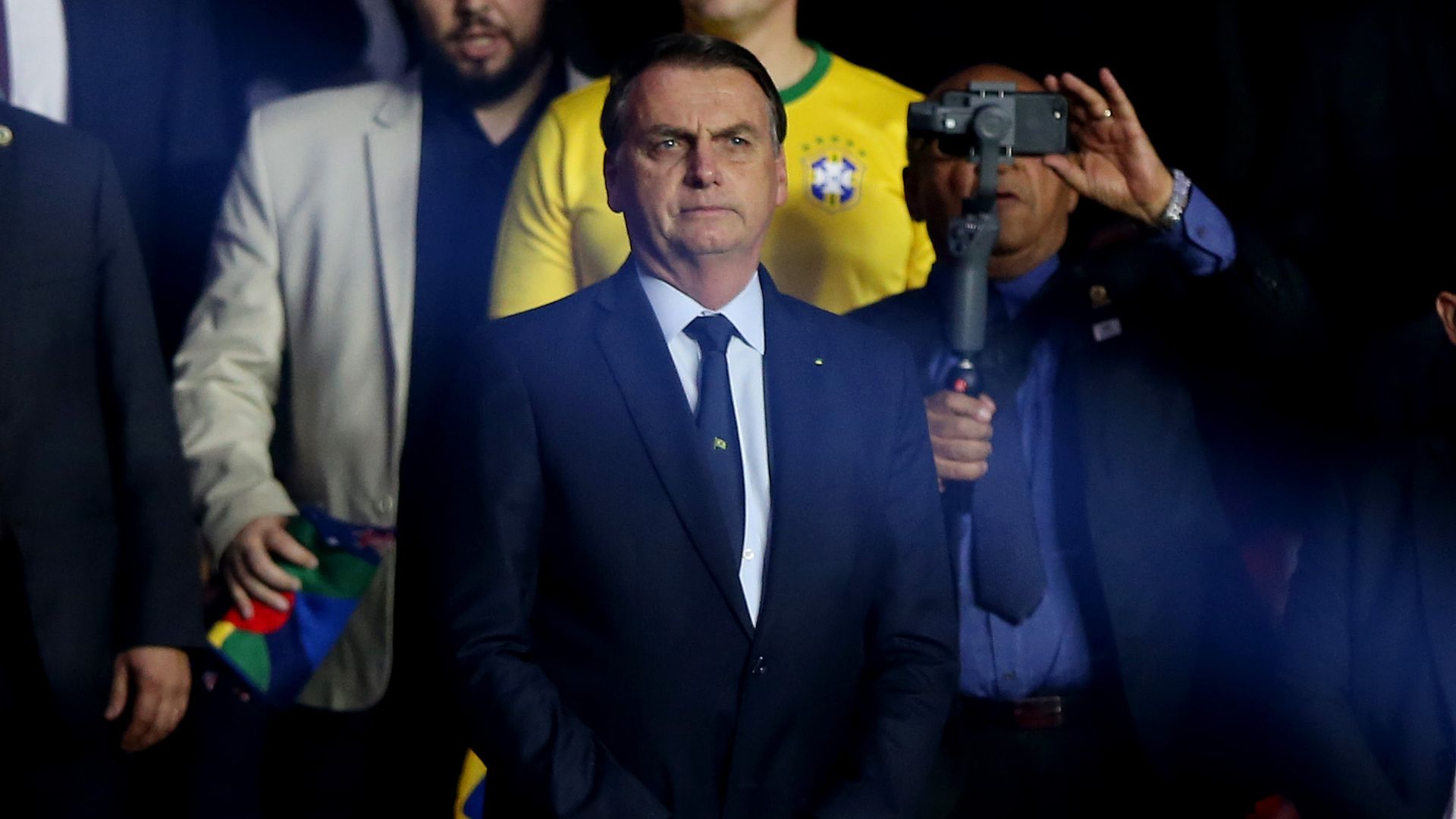 Brazil's President Jair Bolsonaro tweeted Wednesday he's launched an investigation after an officer traveling in a presidential plane to the G20 summit in Japan was found with 86 pounds of cocaine when he stopped off in Spain.
Details: El Pais first reported a Brazilian Air Force officer traveling with Bolsonaro's G20 contingent was arrested at Spain's Seville airport. Authorities said they found the packages in his hand luggage, per El Pais.
I demanded immediate and severe punishment for the person responsible for the narcotic substance found in the military plane. We won't tolerate such disrespect to our country!"
— Translation of Bolsonaro's tweet
Why it matters: Bolsonaro was elected on a populist platform with a mandate to be tough on crime, vowing to take a hardline approach to drug traffickers. drug traffickers.
Go deeper: Arrival of Brazil's Bolsonaro draws praise from Trump, fear from critics
Go deeper