The human cost of the immigration crisis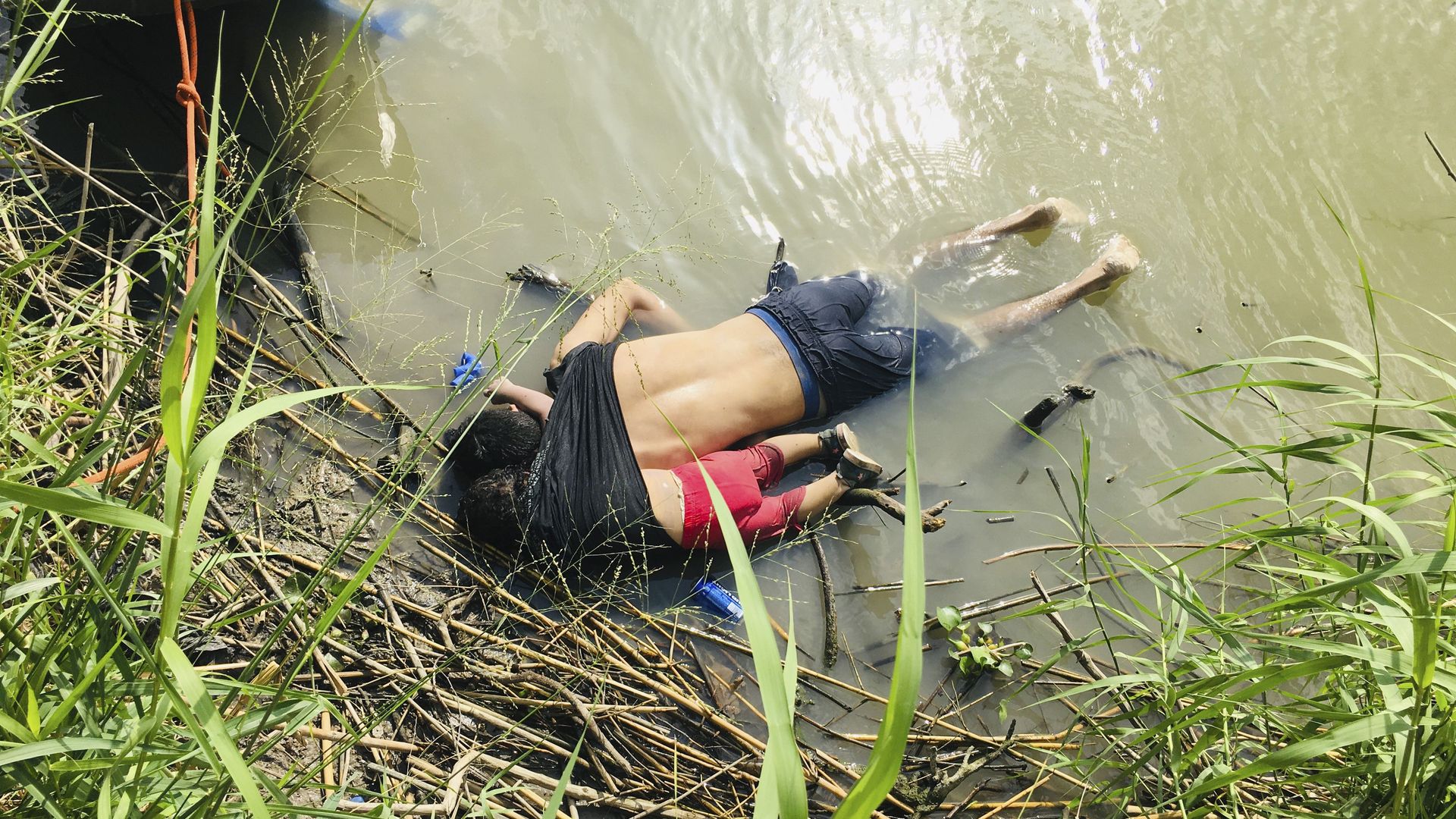 Óscar Alberto Martínez Ramírez and his 23-month-old daughter, Valeria, were found dead Monday along the bank of the Rio Grande with her arm draped around his neck, suggesting she clung to him in her final moments, the AP reports from Mexico City.
Why it matters: The searing photograph of the sad discovery highlights the perils faced by mostly Central American migrants fleeing violence and poverty and hoping for asylum in the United States.
"Like the iconic photo of a bleeding Syrian child pulled from the rubble in Aleppo after an airstrike or the 1993 shot of a starving toddler and a nearby vulture in Sudan, the image of a single father and his young child washed up on the Rio Grande's shore had the potential to prick the public conscience."
—
The New York Times' Azam Ahmed and Kirk Semple
What happened: Ramírez, frustrated because the family from El Salvador was unable to present themselves to U.S. authorities and request asylum, swam across the river on Sunday with his daughter, Valeria.
He set her on the U.S. bank of the river in Brownsville, Texas, and started back for his wife in Matamoros, Mexico.
But seeing him move away, the girl threw herself into the waters. Martínez returned and was able to grab Valeria, but the current swept them both away.
How it's playing: The photo above is at the top of today's N.Y. Times front page.
Go deeper: House passes emergency funding bill for border aid
Go deeper